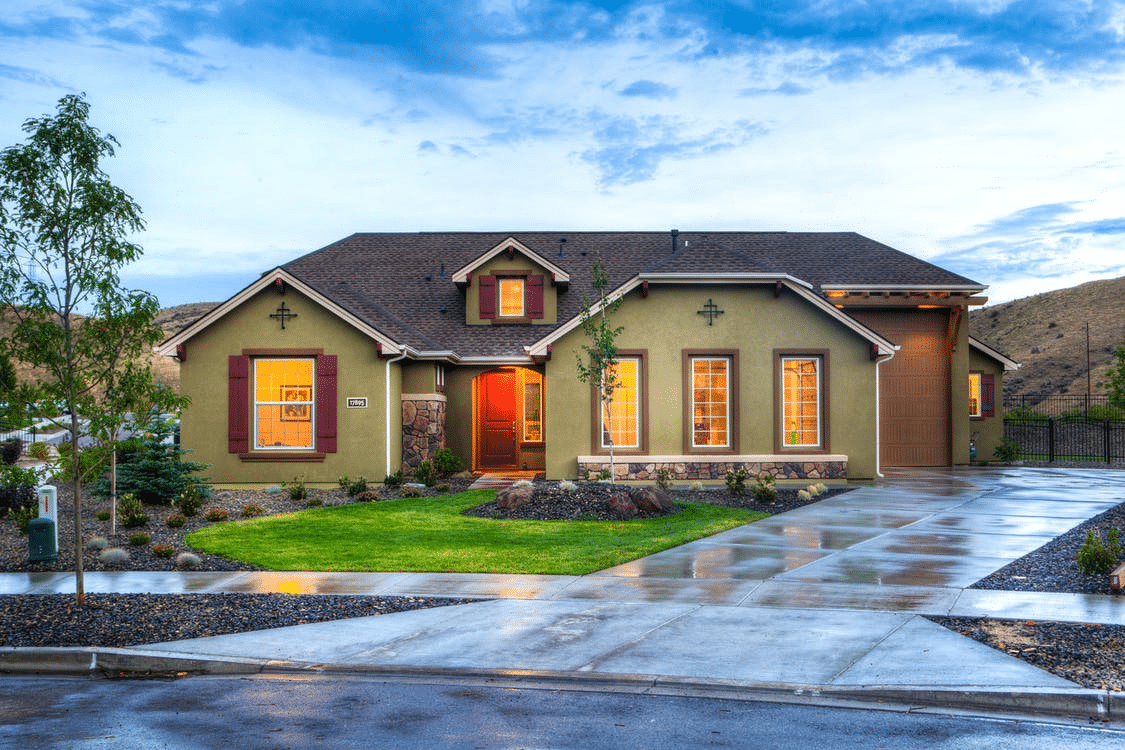 Building your own home comes with a lot of perks. You can design every space exactly to your liking. You know everything is in good working order since it's brand new. And you can save on new build home insurance since it's often cheaper than coverage for an existing home.
The building process can be challenging, however. Since you are receiving a custom home, there will be a lot of choices to make. You'll need to decide on everything from paint colors to extra included features you may want.
While your builder will certainly discuss options with you, they may not be able to think of every feature that meets your needs. That's why it's essential to look into features you may want to add to your home, even if your builder doesn't mention them.
Some of these options may cost more upfront, but they can save you money or make your life much easier in the long run.
Consider a Heated Driveway if You Live in a Cold Climate
It's a terrible feeling waking up to a thick layer of snow on your driveway. While the powder may be beautiful to look at, it can easily delay your morning commute.
Rather than getting ready, you may find yourself outside shoveling a path from your car to the street. Depending on the amount of snow you get, this can take up a large portion of your morning. There is also ice to consider, which can be hazardous and difficult to remove.
If you live in a climate with cold winters, a heated driveway can be a great storm and blizzard preparation feature to add to your new build. When the snow comes in contact with your driveway, it will simply melt away, leaving you a clear path to get where you need to go.
Heated driveways are perfect if you plan to retire in the home you are building, as they save you from needing to shovel as you get older. Even if you plan on eventually selling instead, this feature has a great resale value.
Install a Central Vacuum System for Easy Cleaning
Vacuums can be clunky and difficult to maneuver around. A central vacuum system easily solves this problem by running a set of pipes throughout the walls and floors of your home. When you need to vacuum, you will simply plug in the hose attachment to one of the outlets in your walls.
Any debris you vacuum will travel through the pipes to the central vacuum unit, often placed in a basement or utility room. Some units are self-cleaning while others need to be emptied, so it's essential to consider different options to find what meets your needs.
Central vacuums have a lot of pros compared to traditional vacuum cleaners. They produce less noise, have a longer lifespan, and often have better suction power. The hose attachment with these units is typically lightweight, so you won't have to worry about lugging a heavy machine all over your home to clean.
If you would like to make cleaning a breeze in your newly built home, a central vacuum system is a great feature to consider.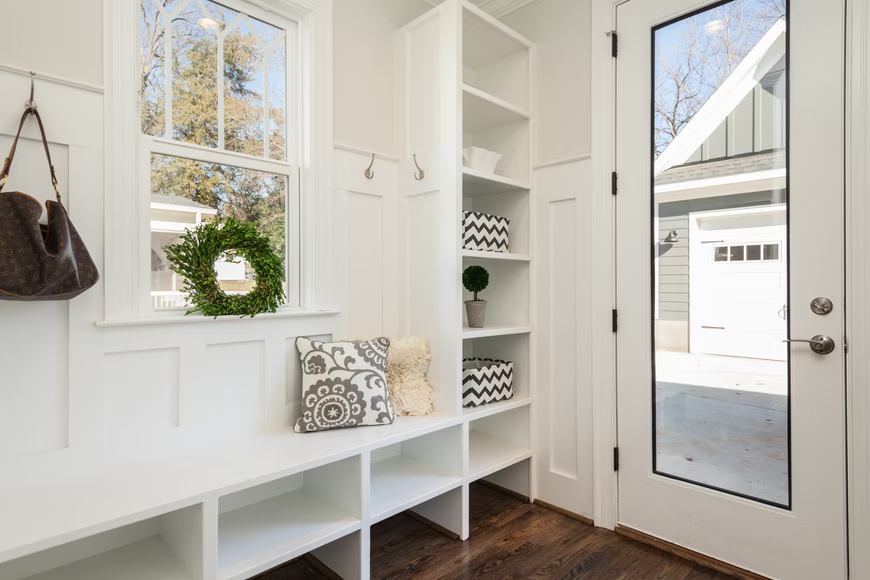 Add a Mudroom to Avoid Messes in Your Home
A mudroom can be a great multi-use space to add to your new home. If you have children or pets or just spend a lot of time outside, mudrooms are the perfect catch-all for outdoor messes.
Most often, people enter mudrooms through the garage, allowing space for whoever is coming in to remove their dirty shoes or clothing and clean themselves off. You can opt for built-in storage such as shoe racks and coat hangers so messes stay out of your main living space.
Mudrooms can also help you keep clutter out of your home. With a specified place to store footwear and jackets, they won't wind up scattered around your bedroom or entryway.
Many people choose to include their washer and dryer units in their mudroom. This layout makes cleanup even easier because you can add messy clothing to the washing machine as soon as you enter your home.
If you have dogs, a mudroom can also be the perfect location for a dog bathing station. Bathing your pups in your regular bathtub can wreak havoc on your back and be a stressful experience for both you and your dog.
Dog bathing stations solve this problem by creating a lower platform with a detachable washing head to clean your dog with little hassle. The experience will be more enjoyable for you, and your pup will appreciate it too.
Include a Deep-Pour Basement for Extra Height
If you plan on finishing the basement of your home at any point, a deep-pour basement is a perfect feature to include. By choosing this option, you will gain, on average, an extra foot of ceiling space in your basement.
Though this may not seem like a massive difference, you will undoubtedly notice the extra room when you walk through your completed basement. If you hope to use the space as another living area, game room, or spare bedroom, the height will be much more comfortable.
Higher ceilings aren't the only benefit to your space. This basement option may also feel more open. When choosing a deep-pour basement, you can opt for support beams on the ceiling rather than the support poles frequently seen in basements that can break up your space and be a huge eyesore.
Choosing a deep-pour basement allows less of the space in your home to go unused and can also be more energy-efficient. Finishing your basement provides insulation, keeping the rest of your home upstairs warmer.
Choosing Personal Features for Your New Home
Building a new home is an exciting and rewarding process. You can watch as every detail you've chosen comes together to create the house of your dreams.
However, choosing all these unique features can begin to feel overwhelming. With so many options available, it can be challenging to decide what is best for you. Though your builder may offer some insight, they can't determine every addition you need to create your perfect house.
These incredible features would be excellent additions to your new home. Whether you choose one — or all — you will certainly enjoy the comfort and convenience they provide.
Author Bio: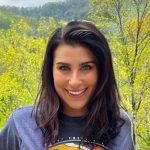 Alexandra Arcand writes and researches for the insurance comparison site, ExpertInsuranceReviews.com. She recently considered building her own custom home and thoroughly researched additional features to include. She enjoys sharing her favorites with others.