There are many people who would love a garden in their homes, but don't have the physical ability or the enthusiasm needed for gardening. However, paving the entire space is not the answer. We need green space. It's beautiful and has many health benefits.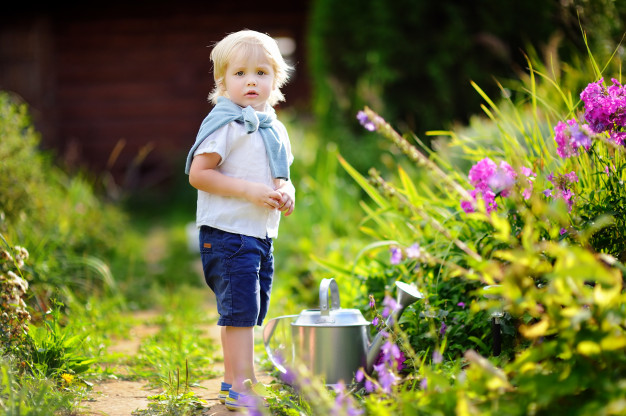 Instead of giving up on the idea of having a garden altogether, plan to have a low maintenance one. Avoid cluttering the space with too much and keep things simple. Keep reading to learn more about the low-maintenance garden.
Low Maintenance Doesn't Equal Blah
Don't assume that low maintenance means that your garden has to be blah and dreary. While you will want to avoid things like exotic, hard-to-care-for plants, you can still have a stunning garden. Determine what is important to you in the garden, and then work around that. If you want colour, there are plenty of options. If food production is your primary goal, there are plenty of plants that are easy to care for.
Containers Make Life Easier
Flowers and vegetable plants that are planted in containers are easier to take care of. Weeding and watering take just minutes when you have plants in containers. Containers can also be elevated, which takes the stress off of the knees and joints.
Skip the Beds and Plant Shrubs Instead
Shrubs and hedges are easy-to-care-for alternatives to flower beds.
Choose flowering shrubs for added colour.
They reduce seasonal gardening work.
Run the hedge trimmer over them from time to time.
Have greenery all year long.
An Outdoor Living Area
An outdoor living area is the perfect spot for entertaining or spending time with the family when the weather is nice. Be sure to include this type of space in your garden. Keep it simple with a table and some chairs, or add a grill, fire pit, or an entire outdoor kitchen. You can also add some comfortable seating for an afternoon nap in the garden.
Get Wild
Leave part of your garden to Mother Nature. Section off an area as a wild garden and let wild flowers grow and show off their beauty. Native flora and fauna will flourish in this area.
Tools for the Job
Be sure to have the right gardening tools on hand for each job. Take care of these tools by cleaning them and storing them properly. When you have the right tool for the job, the job is a lot easier to do. Basic gardening tools include a hedge trimmer, a rake, pruning shears, a shovel, and a sturdy pair of gardening gloves.
If you're not quite ready to switch out your garden for a low-maintenance one, you may want to hire a gardener to care for your garden. The growing season is only a few months long, and having someone come in weekly or biweekly during the season is well worth it.
For more low maintenance front garden ideas visit My Job Quote and check out the guide.