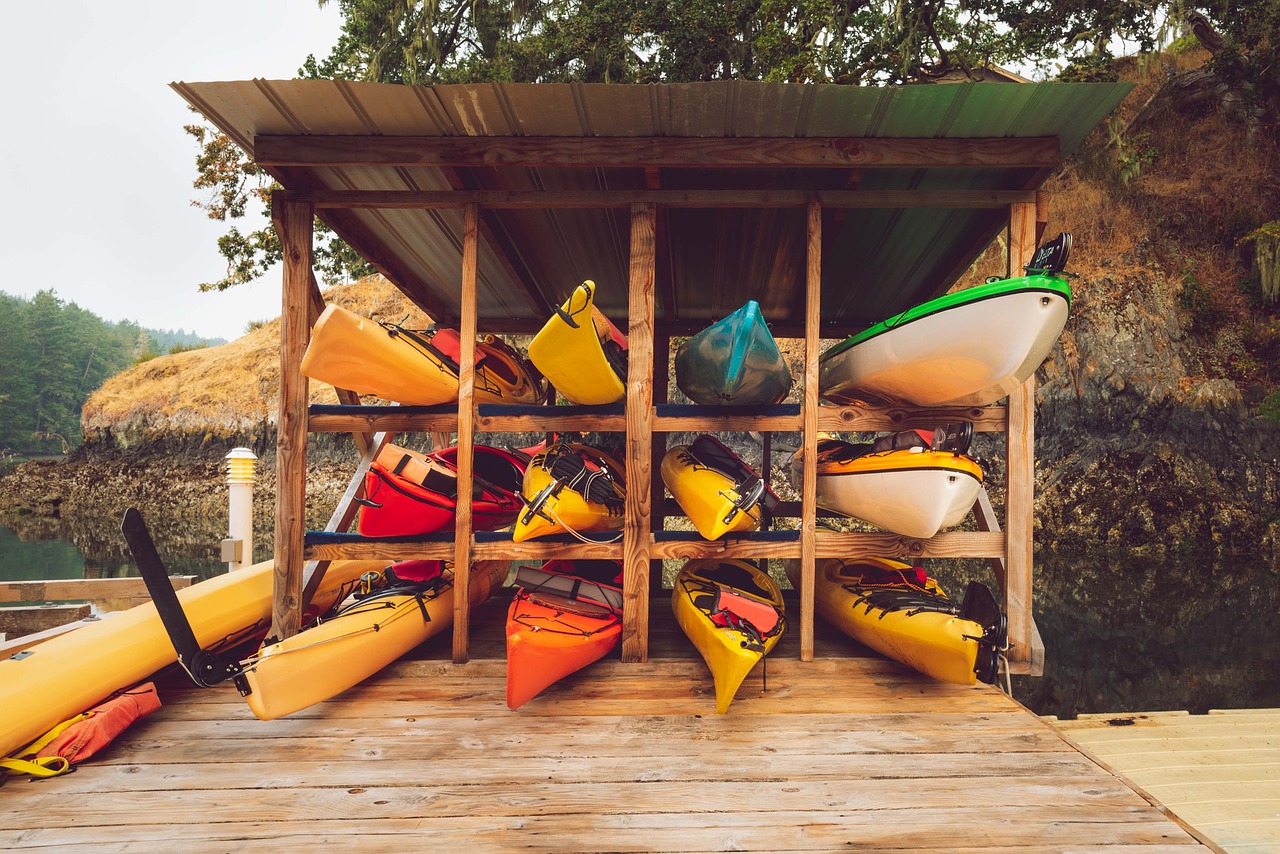 Credit: Vlad Vasnetsov via Pixabay 
The cottage is your home away from home. It's the place you return to each summer to escape the chaos of city life and embrace the stillness of nature and all of its beauty. The only catch is that many summer homes lack space. Older cottages weren't necessarily built for luxurious summer living; rather, they were intended to offer a slightly more rustic adventure for families — one that doesn't necessarily leave room for much storage space.
So many things tend to collect at the cottage — from family heirlooms to rain boots to old pots and pans. Do you find that there's never enough space to keep it all? While you love the cozy charm of the cottage, as a homeowner, you also appreciate the elegance of a stylish, spacious lifestyle. Read on to discover how you can maintain a charming summer home while also keeping it clean and modern.
Open Up Your Kitchen
No matter what kind of house it is — a cottage or a downtown loft — there never seems to be enough space in the kitchen. The kitchen is the heart of the home for many families, a place to cook, eat, and hang out. You're probably adding new supplies and pantry spices to your kitchen every week, and it's starting to get a little cramped in there.
For a contemporary cottage kitchen, consider opening things up with open concept shelves and cabinets. Placing all of your dishware, kitchen supplies, and anything in-between will instantly give your cottage a modern vibe and create more space for all of your cuisine goodies. Standard kitchen cabinets don't always provide much room for things. Putting up brand new open concept shelves will give your belongings a much more spacious home.
Utilize the Power of Hiding
If you're running out of closet space, why not hide it all? But not just by tossing your shoes or bathing suits in any old corner of the main room; you must hide things creatively! For example, shop around for beds that contain hidden storage drawers. Or, find a coffee table with a hidden cabinet inside. And don't forget the outside of the cottage — make sure you have adequate storage for all of your canoes, kayaks, and any other lake accessories.
If you're creative enough with your storage efforts, you'll find that your cottage will soon clean up nice.
Update the Cottage Entirely
As much as you love the cozy charm of your current cottage, it might be time to move on. Newer or renovated cottages provide a much more practical way of life, offering both the beauty of the outdoors and the luxury of a contemporary summer lifestyle. You may want to consult with a professional Muskoka Real Estate agent.
Muskoka is Canada's number one cottage and summer home destination. It's located in stunning Central Ontario, just a few hours' drive north of New York State. And it's not only Canadians that flock to the region each summer, but A-listers from all over the globe also own property there. For example, Goldie Hawn and Kurt Russell have been coming to Muskoka every summer for decades!
If it's starting to feel too cluttered at the cottage, use these tips to free up some space. You'll feel much more relaxed and ready to enjoy your summer.