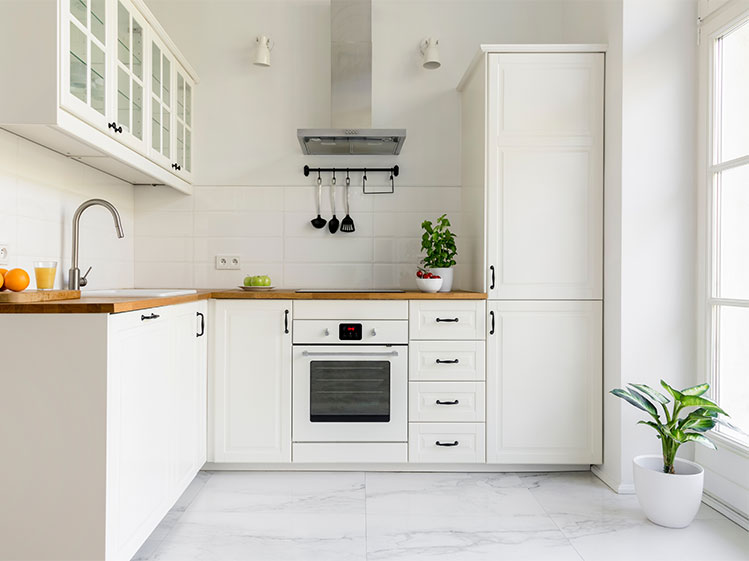 Are you remodeling your kitchen? One of the decisions you need to make is the type of cooktop to install. You need to decide whether to go for electric, gas, or induction cooktops. The cost of each and efficiency level is another aspect every homeowner struggles to understand.
As you know, the cooktop you choose will deliver desired or disappointing results. You do not need the latter. But the fact is there are many dealers offering both genuine and fake cooktops. Also, unless you involve electric cooktop installation experts like Same Day Trades, you can easily lose your money.
Remember, not every brand claiming to offer the best cooktops fulfills the promise. Many company use the word best for whipping buyers' emotions. If you do not want to regret, here are some of the little-known secrets to help you pick the right cooktop for your kitchen:
Consider the available space in your kitchen
The space available in your kitchen will be a determiner of which cooktop you will choose. The cooktops whether gas or electric vary in size. You need to have the right measurements of the installation space before you go to buy one. Nothing can be disappointing than buying a cooktop that is larger than the available space.
Take your tape measure and get the measurements of that space. This aspect will help you to determine whether a 12, 24, 30, or 40 inches cooktop is the right for you or not.
With a small space, an induction cooktop would be a nice idea. This cooktop cooks faster than gas or electric ones. So, you can cook different dishes within a short duration.
Get your budget right
Your budget is another factor that determines which cooktop you will buy. Different cooktop types and brands go for varying prices. The induction cooktops go for a higher coin than the gas electric ones. Large sizes will require you to dig deeper on your pocket.
Essentially, you will pay more for ranking brands and cooktops with unique features. Do not forget to consider the additional expenses such as energy usage and extra cookware. Always ensure you pick a cooktop that will offer you long-term cost benefits and energy efficiency.
For instance, the induction cooktop can help you save on energy cost. However, you will need to buy new cookware from time to time.
Understand your cooking habits
Do you use your kitchen regularly or require to cook varying dishes at ago? Your cooking habits should be a guider in the cooktop selection process. If your habit is cooking different meals simultaneously, you should go for a cooktop with numerous burners.
Gas, electric, and induction cookware can serve your different cooking habits. For people who hate spending more time in kitchen, the induction cooktop is a good choice. If you are a kitchen enthusiast and believe in giving your food more time to cook, you can opt for the gas cooktops.
Your desired kitchen outlook or aesthetic
The purpose of a cooktop is not cooking your food only. It is an additional element to your kitchen décor. The cooktop should enhance the interior look and make the kitchen more appealing.
You need to have this idea in mind when picking a cooktop. Your choice should reflect the overall kitchen theme and color. If you have stainless steel fittings, you should go for a similar cooktop. You have an array of color to choose from to ensure they match with your kitchen.
You can consider working with cooktop installation service providers such Same Day trades for help in selecting one that fits well with your kitchen theme.
Prioritize safety
Cooktops can be a source of regrettable incidents in your house. Mishandling of these elements can lead to fire outbreak or burning yourself. In particular, the electric and gas cook tops have a high risk rate. The gas produce flames while electric cooktops change color when on and cooling.
Some of these cooktops are dangerous for use by children. Fortunately, some brands added a child lock feature on their cooktops. This aspect allows you to lock the cooktop and enhance the children safety.
In overall, the induction cooktops rank as the safest. They do not generate flames or generate heat as gas and electric do. Hence, they are perfect for constraint and small houses that host large families.
Consider the additional features
Features is another consideration to look for in your selection process. A good cooktop should offer value for your money be offering maximum features. As you want to enhance your cooking experience and safety, you should go for cooktops with extra features.
Some cooktops come with a timer to help you set the cooking duration of your food. Other have a child lock to boost your kids' safety. As well, you will find a cooktop with an automatic shut off. You will also get ones with hot surface indicators. All these features make the cooktop more functional and valuable.
Cleanliness and maintenance needs
Do you want to keep your kitchen clean? The secret of realizing this is having the ability to tidy up every component in the kitchen. The cooktops are not exception. Your cooktops should be easy to clean. This aspect relies on their construction material.
For instance, stainless steel cooktops will be easy to clean than others. The maintenance needs is also essential aspect to consider. Some cooktops like the induction ones requires you to buy cookware to keep them functioning. Ceramic cooktops are perfect in heat resistance and are scratchproof. However, any mishandling can lead to regrettable consequences.
Wrapping up
In a word, you can take your cooking to another level by installing a cooktop. A good cooktop installation service provide like Same Day Trades will guide you through the selection process.
However, when no support is available, you can rely on the above tips. Always remember that a cooktop is part of your kitchen décor. Its color and texture should align with that of the kitchen. Also, your space and cooking habits as well as safety need to be basic pointers in the selection process.