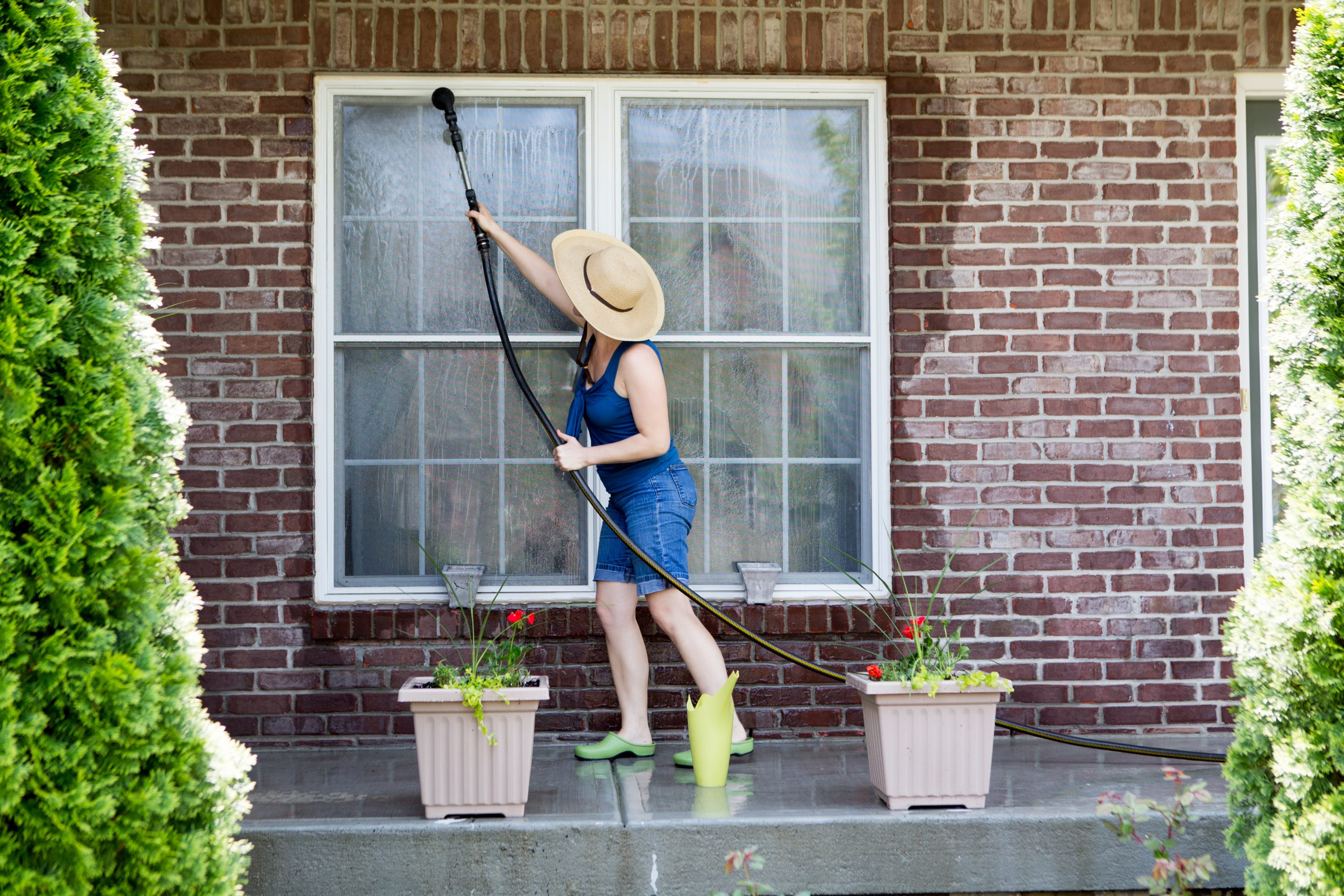 For many, cleaning their homes means keeping the interior clean. But keep in mind that house cleaning isn't only about the inside, especially if you're planning to sell your house in the future.
To make sure that your home is always pleasing to look and live at, you'll also need to clean your home's exterior. Since it's usually exposed to the elements every single day, the exterior of your home becomes dirtier faster than inside.
Though you may not work on the exterior as often as you clean the interior, keeping it clean will definitely give your home a fresher look. And though it seems like common sense, there are some cleaning mistakes that you need to avoid because they might damage your home's exterior.
Keep on reading and find out what not to do when cleaning the exterior of your home.
1. Using Excessive Power
This cleaning mistake usually happens when you use power cleaning tools, particularly pressure washing machines. This equipment is extremely handy in terms of getting rid of dirt build-up on hard surfaces. It can save you hours of hard work as it's a convenient way to clean your driveway and deck.
However, be wary of using excessive power. Always check the pressure gauge of the machine or the surface that you're washing. If you're not up to the task because you're afraid of damaging anything on your property, you can just call Raleigh power washing services or any pressure washing company near you.
2. Using the Wrong Cleaning Agent
Every homeowner may likely relate to this exterior cleaning mistake. Whether it's using a window cleaner on the carpet or a kitchen cleaner in the bathroom, it happens at least once. When it comes to cleaning the exterior of your home, you really need to pay attention to the cleaning chemicals or agents you use. Be always mindful of what you're doing to avoid creating more work or damaging your property.
Before you begin cleaning your property's exterior, make sure to inspect your home first. Look for spots that can be easily cleaned without using a specialized cleaner, pressure washer, or garden hose.
For the majority of stains, you can simply use water, a brush, and a bottle of regular dishwashing soap. Make sure to avoid using concentrated cleaner since it may kill your plants around your house.
On the other hand, if you're going to deal with mildew and other tough stains, you can use an oxygen bleach solution instead. Be extra careful when handling bleach. Make sure you're wearing eye protection and rubber gloves when using bleach or any harsh chemicals when cleaning.
3. Not Cleaning On A Warm Day
If possible, avoid cleaning the exterior of your house when it is raining or about to rain. To avoid dealing with inconvenient rain, it is best if you clean on a warm sunny day.
Alternatively, don't try to clean during windy days, especially if you're going to use your garden hose. The wind will just push water back to you and it may make a mess.
4. Not Clearing the Gutters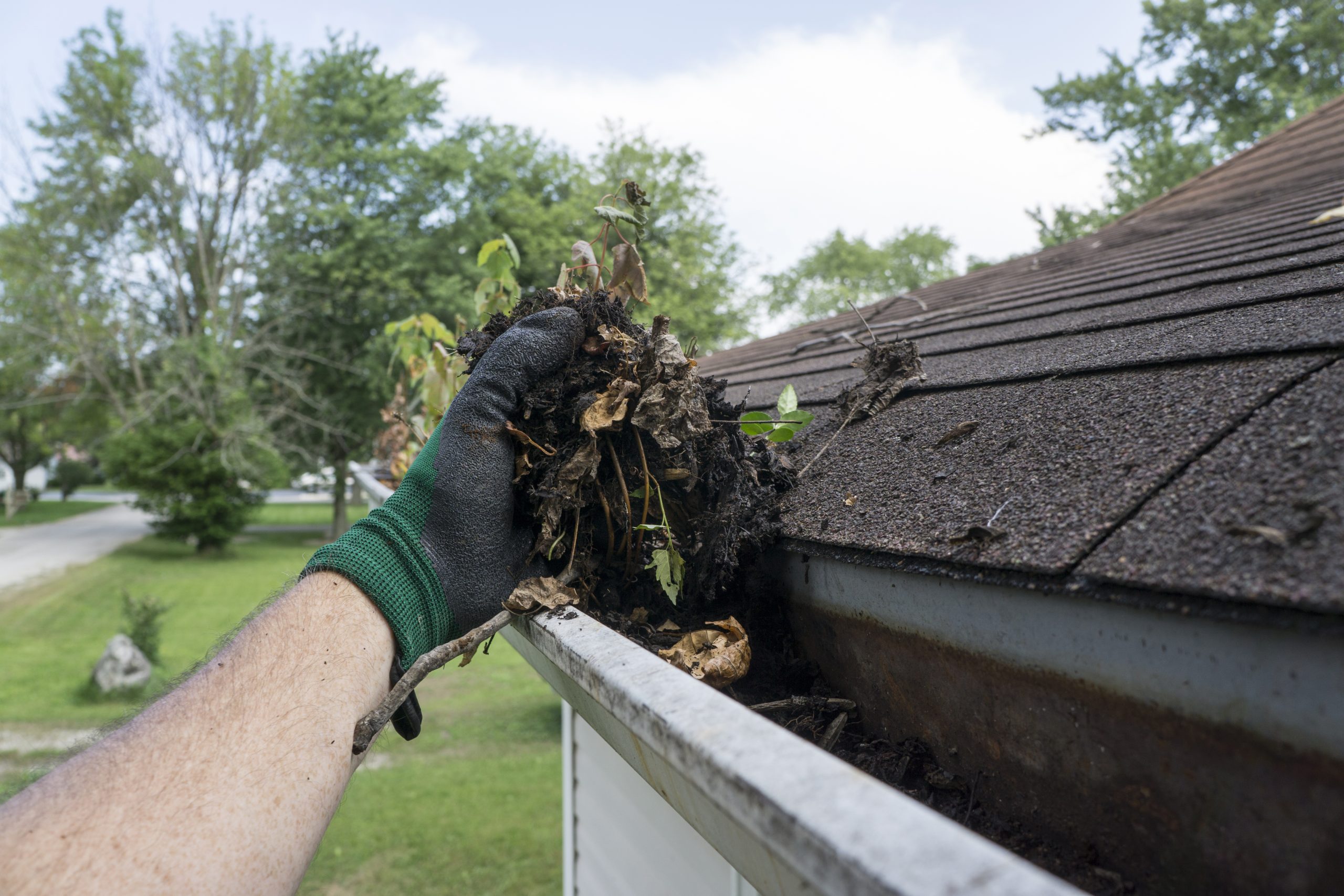 Many times, most homeowners don't consider cleaning their house's gutter. It's either they forget about it or they are not confident enough that they can do it on their own. After all, you need to either climb on a stepladder to do it or to walk on your roof.
However, you need to keep in mind that an unclean and unmaintained gutter may damage your home's sidings and roof. They should be frequently assessed and cleaned once a year. Doing so will let you repair any potential damage before it gets worse.
One great way to clean the gutters of your home is to get rid of debris that may have accumulated in there and clear blockages. There are tools out there to make it easy and safe to clean your gutter.
However, if you don't want to spend money on those tools, you can rely on a regular plastic gutter scoop or a kitchen spatula. After eliminating all the debris from the gutter, wash it using a garden hose to eliminate the remaining debris.
Final Say
Living in a home that has a clean interior and exterior is refreshing. What's more, if you're planning to sell it in the future, it will help in boosting the value of your property. While exterior cleaning is not fun especially for most homeowners, you should still do it.
But to ensure great results and prevent any damage to your property, be sure to avoid the cleaning mistakes above, or better yet, hire people who specialize in exterior cleaning.