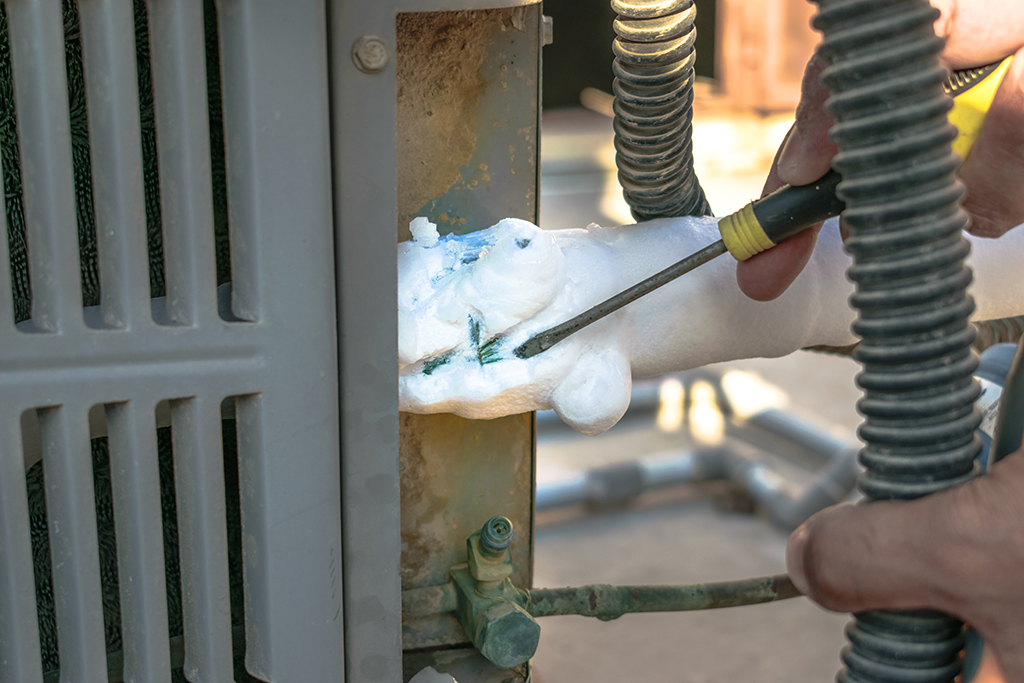 It is ironic when an air conditioner freezes up in the summertime. It may seem odd, but this is something that happens quite often. Not many property owners have the understanding and knowledge about air conditioners to avoid this problem. That is why it is important to have an HVAC company on your contact list on standby.
How Can You Tell Your AC Has Frozen?
The first indicator that your AC may have a freezing problem is when it produces cold air rather than producing a cooling effect. To be sure, you can open the panel of the AC and check if there is any ice. If you don't see any ice, it does not eliminate the possibility that your AC may be having a freezing problem.
Go ahead and check the supply registers. If the evaporator coils are frozen, the supply register will be warm. Don't attempt to check for AC problems if you do not know how they work. Instead, call the HVAC company to do it for you.
What Causes an Air Conditioner to Freeze Up?
Having a basic understanding of why air conditioners sometimes freeze will help you avoid making mistakes that may lead to the problem. Some of the reasons an air conditioner can freeze up include:
Blocked Airflow
For air conditioners to operate optimally, they need to have a constant flow of air. Without a constant flow, the humidity will settle on the coils, which later form into ice. To ensure there is a constant flow of air, clean the air filters to prevent clogging. Air filters are affordable, so it is a good idea to change them regularly.
To avoid airflow problems, it is best to call in professionals to perform routine maintenance to your equipment. Regular maintenance for your AC can save you approximately five percent on operational costs every year.
If your AC is frozen because the filters are clogged, let the coils defrost first. Change the air filter while the fan is turned on.
Refrigerant Leaks or Mechanical Problems
Just like any other machine, ACs have moving parts that can get clogged, broken, and stuck. A mechanical issue in the equipment can cause the pressure to drop, causing the refrigerant to expand and become too cold. Another issue that can cause an AC to freeze is if the refrigerant is low due to leakages.
When it comes to mechanical issues and refrigerant leaks, fixing your AC will require the help of a professional. HVAC company is better equipped to handle these situations effectively, using special equipment.
Low Outdoor Temperature
Operating an air conditioner when the outdoor temperature is low can cause your equipment to freeze up. During the cold season, run your AC in fan mode. You also have the option to ventilate your home using the outside air. Frozen ACs can cause breathing problems and promote mold growth in a home.
To fix this problem, invest in a programmable automatic thermostat. Problems regarding ACs can easily be prevented with regular maintenance. Always work with professionals when it comes to HVAC to keep your unit in good condition for years.