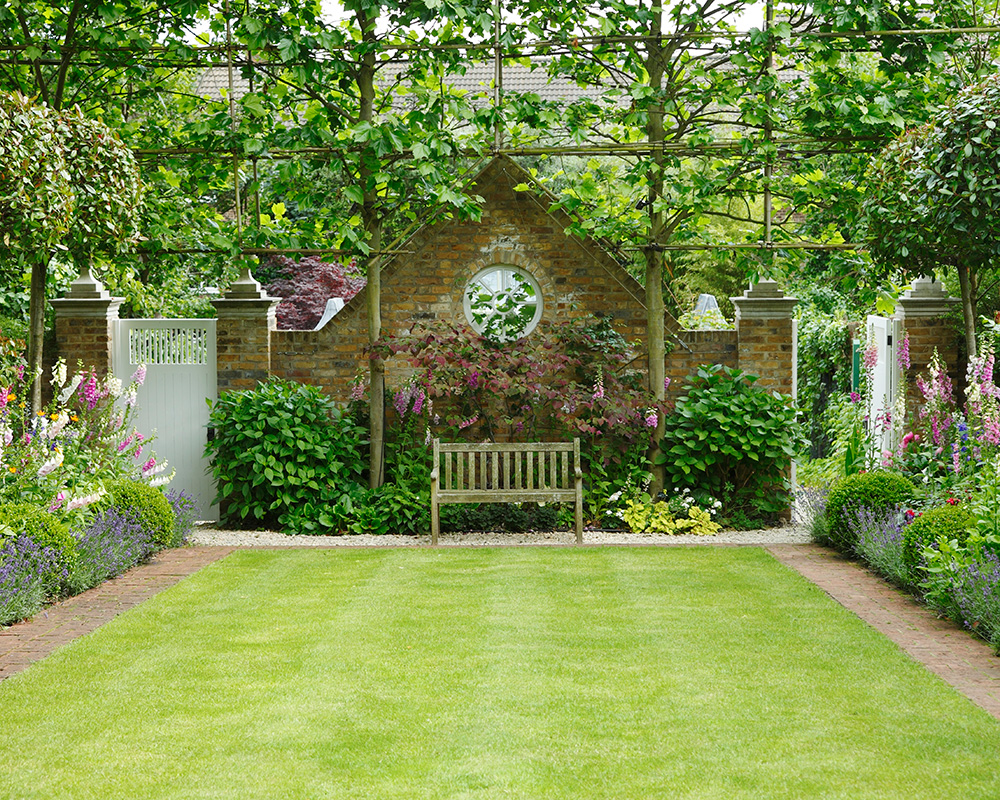 You should take a lot of pride in your garden; your home's overall maintenance can say a lot about you and give you the opportunity to make some nice first impressions for your visitors. Not to mention, taking care of your home and having a garden you can be content and proud of makes you feel good too. You may not be the gardening type, but we can assure you that this won't be a problem. If you are eager to transform the aesthetic of your property, there are a range of simple ways to upgrade your garden that could be taken into consideration. Without wasting any more time, let's get straight into our list of recommendations. By taking some inspiration from some of our ideas, we can guarantee that you'll have a garden you can be proud of in no time.
Add a bin shed
Bins aren't very nice to look at, it would be a shame to put a whole load of work into your garden only to have it all spoiled by your bins sticking out like a sore thumb. Things can look even more unsightly when the weather gets bad, bins can topple over and leave rubbish lying everywhere. If you live in the UK, then this is pretty likely to happen. Also, it's not just weather that could cause this to happen, often wildlife will raid through your bins looking for scraps, a bin shed can stop this from happening too. If you have the skills, you could even make a bin shed yourself and have it looking exactly the way you want, but if not, then you could just buy one and paint it whatever colour suits. Considering this improvement can have practical improvements as well as the massive improvement it has on the aesthetic of your home, then it's definitely worth looking into. It's not so expensive either, adding a bin shed is a great idea when thinking about simple ways to upgrade your garden.
Have your gutters cleaned out
Gutter cleaning is an essential task that is overlooked by a lot of people. The sight of blocked gutters can take away from the hard work you've put into your garden. Aside from aesthetics, it's worth mentioning the serious problems that are likely to occur if you keep pushing back a task so important. Roof rot, foundation damage, and infestations are just a few of the nasty problems you might be left to deal with if you don't ensure that your gutters are clear. Not only are these problems unpleasant, but the repairs can cost a hefty sum. When you look at the problems that ensuring your gutters are clean could prevent, it's more than worth it to get this looked into. We would never recommend that you attempt a task so dangerous on your own unless of course you are experienced with working at heights and such. To prevent some nasty injuries, it might be best to get in contact with professionals. Don't hesitate to click here for gutter cleaning services.
Add some garden ornaments
Some garden ornaments can give your garden a lot of character, if you are looking to stand out from the rest then this is definitely something to look into. Heading down to a local store and having a look through all the ornaments to see what you might like can be pretty exciting, with some basic landscaping and the addition of a few nice ornaments, you are sure to give your garden the glow-up of a lifetime. Adding some garden ornaments is one of the most simple ways to upgrade your garden, which can also be really effective.
Outdoor Lighting
With some outdoor lighting, your garden is sure to come alive at night-time. Looking out your window and seeing your garden with some nice lighting can look magical, and there are a lot of options to go for. Of course, you could head down to a store and get some regular old battery-powered lighting, and it's sure to look fantastic, but if you are looking for something a little more sustainable than it may be worth looking into getting them wired properly so you can turn them on and off from your home. A more important addition to looking into implementing into your home would be security lighting too, this is a type of lighting that turns on whenever it is triggered by motion. If thieves attempt to break into your home, there's a good chance that security lighting could spook them into cutting their losses and escaping before they get in trouble. Due to factors like this, it definitely belongs on our list of the greatest simple ways to upgrade your garden.