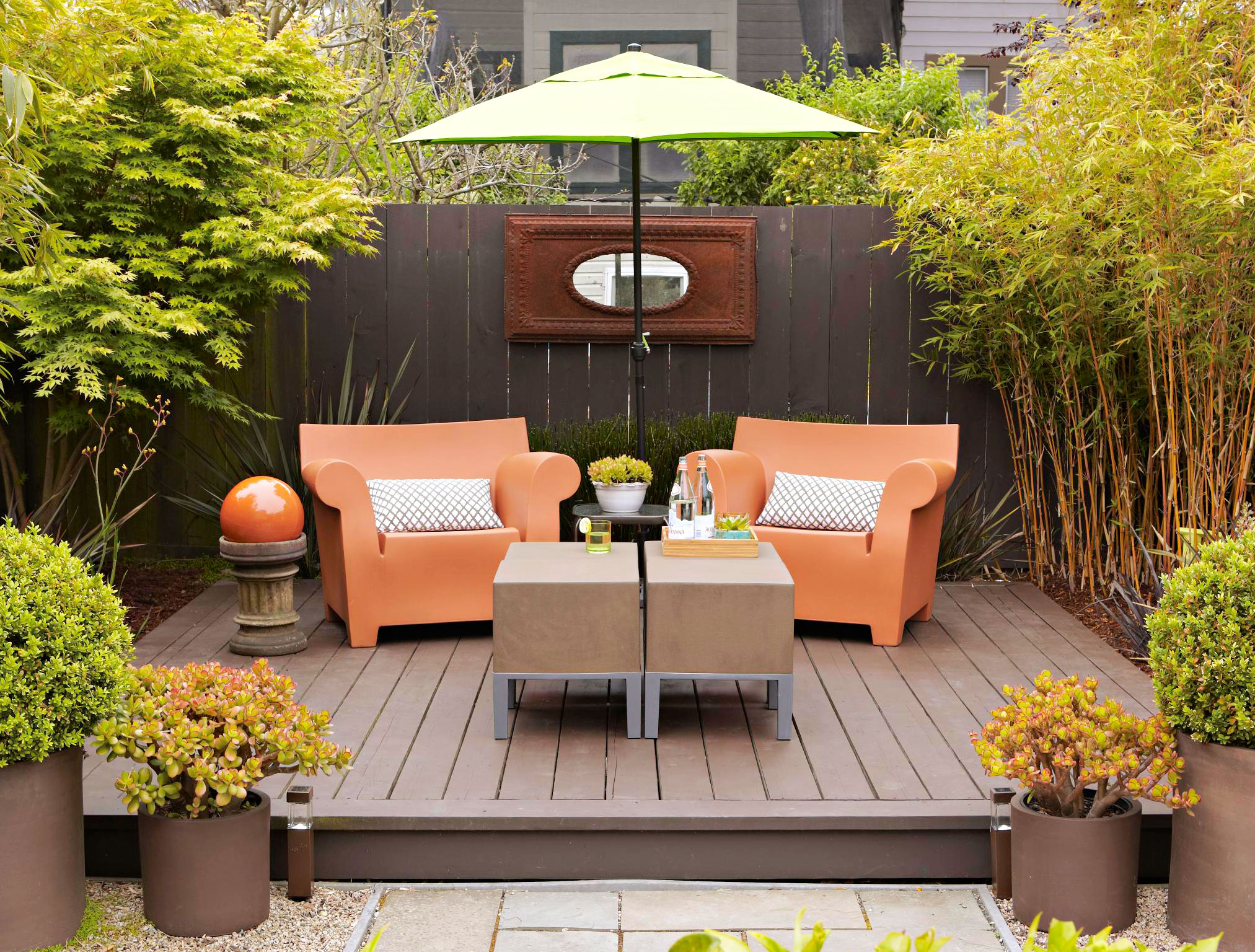 Do you have a backdoor decking, but you are unsure of what to put on it? There are many different types of furniture that you can put on your decking. Ranging from couches and chairs to hot tubs and barbecues. Choosing the correct furniture for your specific decking can be a challenge. Getting the right colours and shapes to build up the aesthetic can also be quite a challenge. We are here to help you choose the correct type of furniture to put on your decking. So tune in today if you are struggling to choose the correct look for you.
Hanging Basket Chair
A hanging basket chair is a great addition to your garden. Especially if the weather in the area you are located favours the sun. Hanging basket chairs offer great relaxation and are seen as some of the best furniture to put on your decking. Feeling the rocking motion while you relax in the sun is almost unbeatable to any other feeling. Some of these chairs can be hung onto a tree or used with a stand that comes with the chair to hold it up. They are truly great for versatility, being lightweight as well. Choosing the correct type of chair can be hard if you are considering colour and wood type. It is best to get a wood type that blends in with your decking or if you want a contrast get a different shade of wood.
TIP – When choosing furniture for your decking. Try to source furniture of the same colour/shade as the wood. This creates unity in the garden and makes it look cleaner and tidier.
Hot Tub
Having a hot tub in your back garden is a great way to enjoy the sun and relax. You can even use them in the Winter months by enjoying a refreshing warm dip before bed. They are great if you love to relax. However, before purchasing a hot tub you must ensure that you can power it and have enough room for it. Hot tubs come in all sizes so there will always be a hot tub that is suited to your space. Just make sure that you chose the correct size and check the dimensions of your available space. You can also get hot tubs in different shapes to suit the area of installation better. You can get square, circular, or any shape if you are willing to spend the money on it.
Outdoor Sofa
If you enjoy having people around at your home getting an outside sofa is a great idea if you would like to have people stay comfortably at your house. They are certainly a comfortable addition to your outdoor living area. They are great for our door comfort and you do not have to worry about them getting wet if you get a laminate wood model as the water would just drip straight off of it. It is also a good idea to get toppers on top of the couch to provide additional comfort. Most of these toppers can be removed with ease so you do not have to worry about leaving them out. Or you could just use a tarp and cover the furniture on rainy days.
Barbecue
A Barbecue is one of those things that is just perfect for a garden decking. It completes the look of a garden and brings it together. Having a barbecue is a great way to spend some time with the family and is one of the best pieces of furniture to put on your decking. You can have people around at your house and throw on some food and enjoy it with your family. If you want a barbecue that works well with your garden there are many different models that you can get that will suit your garden. A good overall barbecue to get is the Weber Spirit II E-210 2-Burner Liquid Propane Grill. It is small overall and packs a good punch in terms of flavour. If you are looking for a bigger grill that can fit a lot of food on it, the Outback Meteor 6-Burner Hybrid Gas & Charcoal BBQ with Multi-Cook Plate System is a great choice, it is large and can fit a lot of food onto it.
In Conclusion
There are many things that you can do with your garden to improve it, but adding furniture to your garden is one of the best ways that you can improve the outside look of your garden. However, if you want to take good care of your newly acquired decking furniture, you should ensure that your gutters are up to standard so that gutter leaks are prevented. When your gutter requires a clear, or repair, it is prone to working inefficiently. If this is the case, gutter leaks can lead to damage to the surrounding areas of your home including exterior walls and ground surrounds. That could mean damage to your decking! Click here to talk to a professional regarding gutter cleaning services. Once your decking is furnished, take good care of it. After all, it can be quite the investment!