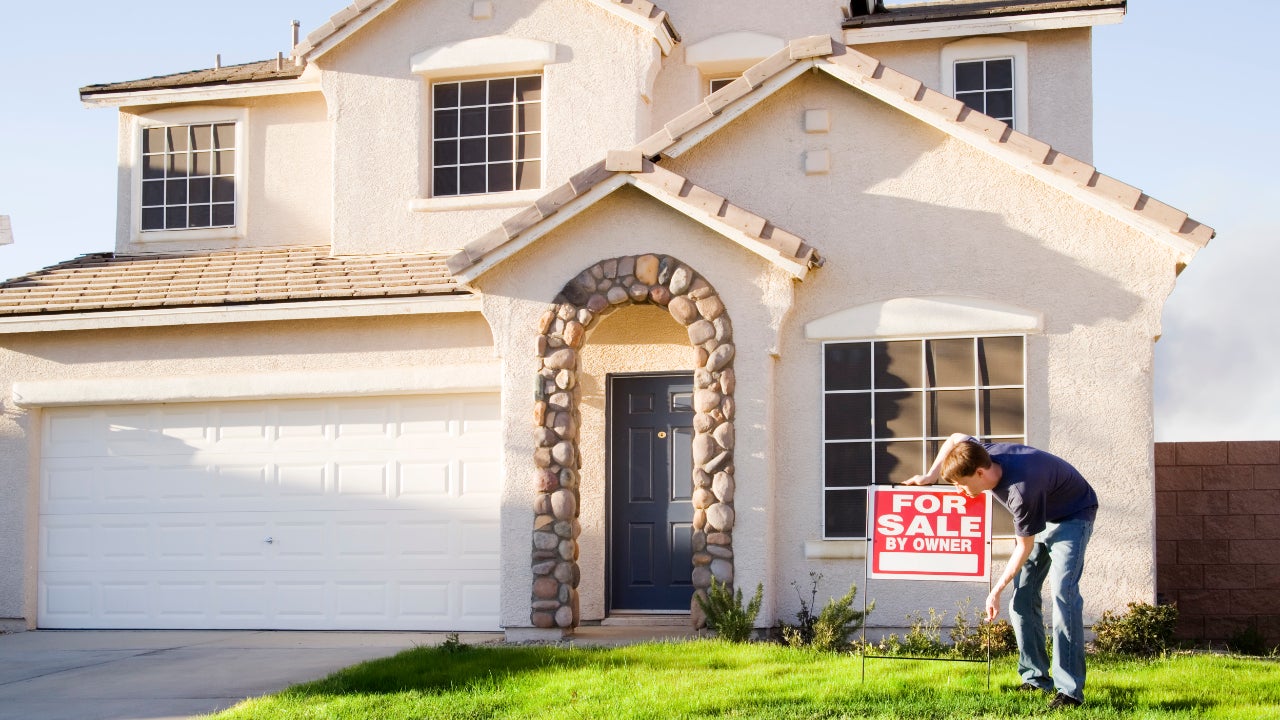 There is no need to explain to anyone who has ever gone through the process of selling a house, that it can be difficult.
There are so many elements to a house sale and the subsequent move, that it can cause serious levels of stress. It can affect work, relationships, and sleep patterns.
Some areas of the house sale are more stressful than others. According to Zillow and their consumer housing trends report, selling within the desired time frame was the most stressful part of selling a home.
Why is selling a house so stressful, and what can you do to make it less so? What should you avoid, and what should you actively do to sell your home stress-free?
Why is selling a home so stressful?
There are so many things that need to come together to create a successful and smooth property sale, that pretty soon it can become overwhelming.
Even deciding what price to sell the home for can create stress. You don't want to sell it too cheaply, and you don't want to place it on the market so high that no one is interested.
Then there is the move afterward. If you are buying another property then you want the sale and purchase to line up. This isn't always possible, and sometimes such things as bridging loans need to be discussed.
The expense, the emotions, and the upheaval, all come into play. As do relationships if this is the reason for the move. Sometimes divorce necessitates a sale, a job loss, or serious illness.
What are the best methods for selling a home with less stress?
Perhaps the first thing to do is to understand all the ways that you could sell your property and find the best one.
There are many tips for selling your home quickly, and choosing the right way to sell is perhaps the top of the list.
Not too far down Zillow's consumer trends list is finding the right agent. Most sellers said this was the fifth most worrying part of selling a house.
But real estate agents aren't the only selling option these days. You could head to a property auction, or look for cash for homes buyers. You can sell privately on the internet, or even swap with someone.
The best selling method will depend on what you are seeking. If it is a quick sale then perhaps an auction would suit. If you want the maximum asking price and can wait, then a realtor would be advisable.
What are the dos and don'ts for selling a home stress-free?
There are many other ways that you can make your house sale more stressful, or indeed, easier and smoother.
Here are 5 do's when selling a home, and 5 things you should probably avoid. Take note, that these will not suit everyone's circumstances.
5 Do's for stress-free property sales
Do use a cash buyer
It possibly goes without saying that if your buyer has cash, you will have a quicker and easier sale. Finding a cash buyer can mean that you are ready to move into your new property as soon as the purchase is complete.
You won't have to wait for the buyer's lending to be approved as they will be ready to purchase.
Finding a cash buyer isn't always easy though. One option then is to look for property investors, or as they are sometimes called, cash for home buyers. These businesses specialize in buying up property quickly at less than the market value.
The benefit of using one of these firms is that the seller can offload their home in a matter of days. Searching for a cash for homes website can lead to an immediate offer and a quick sale.
The negatives include the fact that the buyer will almost certainly offer substantially under the market value.
Do make repairs
Carrying out some work before you market your home can lead to less stress later on. If you are aware of a few areas that need fixing then do them before you try to sell.
If a buyer spots leaks and damp areas they are more inclined to start wondering what hidden problems you have, and how much it will cost them later.
Do improve the curb appeal
When selling a property you should present it in its best possible light. First impressions really do count to buyers and this is termed as curb appeal.
There are many ways to make your home more desirable to buyers, and one is to make sure the facade is inviting and attractive.
Look at the front of your home and the garden and driveway. Be objective and try to imagine you are a prospective buyer. Is it attractive and welcoming?
Do being willing to negotiate
If you are too rigid with your asking price, then you may be on the market for some time. The more time you spend on the market, the more stressful it will become.
Do welcome your viewers
Although it can be tiring having people continually enter your home, it is an essential part of selling.
Declutter, and keep everything clean and tidy for every single viewing that you get. The better the image you give, the quicker you are likely to find a buyer.
5 Don'ts if you want a stress free sale
Don't carry out expensive renovations
It is true that some renovations can add value to a home. So, in some circumstances, it may pay to add in decking or make a patio.
However, carrying out these types of renovations to help a sale is not always necessary. Indeed, it can add extra expense to an already costly time, and create stress, especially if the house doesn't sell.
Don't set too high a price
It is easy to believe that your home is the most impressive in the neighborhood, but you still need to value it realistically.
Placing yourself out of the market will lead to possibly months without a sale, or even a viewing, apart from the curious.
Don't get emotional
Letting go of a home can be a trying time emotionally. There may be a lot of very happy memories tied up in that home. So much so, that some sellers decide to pull out during sales.
Try to keep emotions on hold and treat the sale as you would if you were in business.
Don't sell during the holidays
There are certain times of the year that suit house sales better than others. Fit Small Business reports that houses stayed on the market the longest from November to February.
Houses sell the quickest during the months between April and August, inclusive.
Summary
Though no doubt selling a home can cause stress, there are some ways to reduce those feelings.
Deciding what you want from your home sale can be a good start. If you want the maximum value from your home then choose a realtor carefully. They will give invaluable advice to do with the selling price and marketing.
If you want to sell quickly, then discard ideas of renovations and look for an investment firm that buys homes for cash.
Different circumstances for sellers can dictate what you should and shouldn't do when making a sale to reduce the stress it causes.