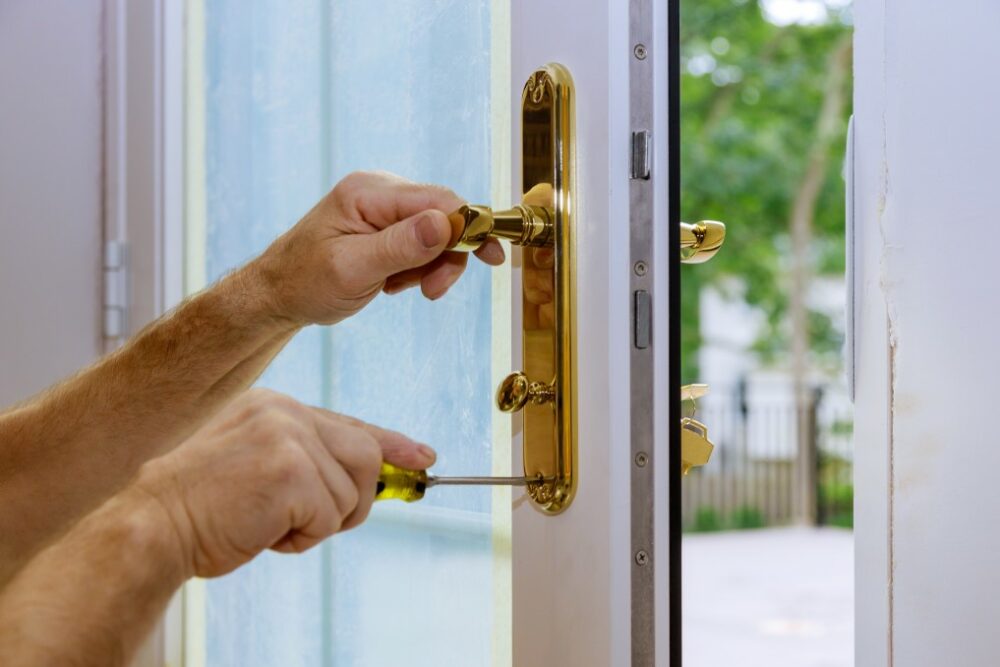 The broken locks of a door are more of a frustrating event. Along with being locked out of your home or office, broken locks contribute to reduced security in your home. Even if the lock works slowly, an expert thief will be able to unlock the doors and gain access to your home.
When fixing a lock, there are two options: go to the hardware store to get the necessary tools and materials and try to fix it, or call a professional locksmith. However, if you are unsure of what to do, trusting a professional locksmith is the only way to ensure the lock will work and function properly.
The effort to replace the locks and even repair the damaged door will be tremendous if you ignore them in the long term. Here's what you must know about your door lock and if you need a locksmith or not.
Broken Lock Handles 
We all know that lock handles get vulnerable to outside forces due to the access parts of the lock. Because of the excessive force, the lock handle may result in damage or bend. A qualified locksmith can easily replace or repair a damaged lock handle.
But if you want to fix it yourself, you must need tools, like wretch or pliers, to twist the handle to and fro to put it over to its aligned position. In doing so, you must be very careful not to damage the grip of its fixing. However, if in doubt, the best approach is to go for the replacement or mend services carried out by a professional door repair company or locksmith.
Broken Connections 
If the lock screws get twisted, loose, or broken, the door lock may look like a broken one. Door lock handles will come out as weak, and knobs will get softer with no grip. After evaluation, you can reconcile the screws or recover them.
You should adjust or reuse the bent connections as they are already compromised. Thus, reusing them can produce your door lock noticeably more accessible to thieves. Always consult a qualified locksmith to ensure that the repair of the lock must be carried out to a remarkable level. It will result in enhancing the security of your assets, property, or businesses.
Stuck Door Locks
One of the most common lock issues is when you put the key in the lock but cannot turn the lock. It is an annoying situation that you can usually prevent with preventative maintenance, but it isn't easy to fix. Turning the key in the lock can only further damage the lock mechanism or cause the key to break off.
The lock may have jammed due to a buildup of dirt and dust. To solve the problem, you can try different things. First, spraying compressed air into the keyhole should help dislodge debris. Then lubricate within the keyhole with penetrating oil and an aerosol.
Broken Dead Bolt or Clasp
The door lock mechanism will not work correctly when the clasp or deadbolt is broken. Do not try to reuse broken deadbolts, as this will compromise the certainty of your door lock system. Instead, try to replace broken locks and deadbolts with new ones, and a skilled locksmith should perform the service.
TAKEAWAY
If you want to get the most practical solution to your broken lock problem, the best way is to contact a professional door lock repair service. You can also assist with broken locks and fix them yourself or require an experienced consultant. Instead of investing more in the future because of damage repairs, you can always find a reliable locksmith. Repair broken locks properly.