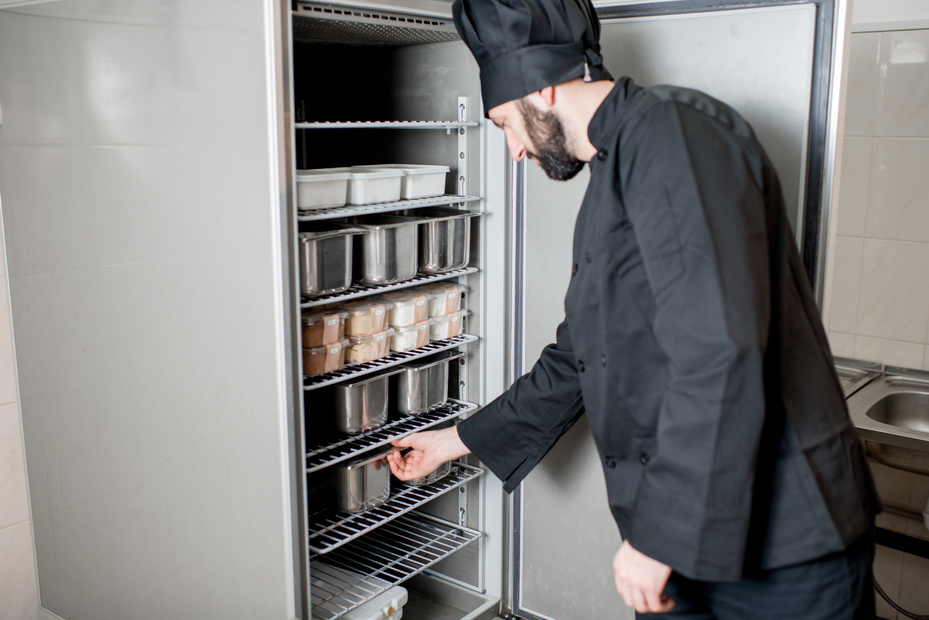 If your business closed down, got a good deal on a commercial freezer or are working from home, taking care of your commercial freezer is essential. Performing routine checking in between usage is essential to keep it clean and running for a long time. Here are a few reminders on maintenance:
Clean
Regular cleaning is always the most important aspect of any machine maintenance. Schedule at least weekly thorough cleaning of your refrigerator. Basic cleaning includes removing the contents in the fridge, wiping the interior using soap and water, or a mixture of vinegar and water.
The exterior is equally important. Dusting and use of a wet washcloth or a soft brush daily will prevent the buildup of dust. Removal of grease stains both on the inside and the outside can be remedied by a baking soda paste.
The freezer's condenser coil should be cleaned routinely once every three months as the manufacturer recommends. It might be difficult to maintain temperature if it is dirty causing overheating and general failure. The process to clean the coil involves switching off the power, using a stiff bristle brush to remove the dust. Any remaining dirt can be removed by a vacuum. It is important to check your refrigerator's manual before embarking on intense cleaning to avoid damages.
It is important that before you embark on any intense cleaning, you check on your manual to avoid any damages that might be caused by cleaning products.
Routine Checks
The commercial refrigerator might contain more parts than a normal one. An evaporator coil located by the evaporator fan is a vital component of the commercial fridge. It is responsible for absorbing warm air passing through the refrigerator in turn cooling the interior. Check and clean the area surrounding the coil regularly. To prevent the clogging of the pores in the interior which might cause the coil to freeze due to blocked airflow, avoid putting too many things in the fridge that are hot.
Door gaskets may tend to have splits or cracks. Damages on the gaskets mainly occur in commercial kitchens where there is often use of grease. Routine cleaning of the gaskets prevents any damage. Once cracked they prevent the door from closing fully hence causing cool air from exiting the fridge. If the gasket is broken, a replacement is important done by an appropriate manufacturer or professional that offers commercial freezer repair.
Air filters are mainly damaged by touch grease and dust. Routine checks avoid a large buildup that prevents air in the unit from circulating properly. A damaged air filter might split, dropping some debris on the interior. In this case, you should immediately replace the air filter.
Drain pans and tubes are prone to a buildup of sludge and slime. When it happens, your entire fridge might freeze up. When the drain pan overflows with sludge it is likely it will emit a bad smell all through your kitchen. Cleaning using water and vinegar monthly will reduce this build-up.
Before any major replacement and repairs, you might want to talk to your manufacturer or a professional for advice on what the best approach would be.
Keep it dry
After cleaning and routine checks, keeping your unit dry will prevent it from freezing up over time. Use a dry washcloth to wipe every spill you notice in your freezer. About this, check weekly for moisture buildup in the refrigerator.
Conclusion
Just like any other commercial equipment, taking care of your refrigerator will ensure continued productivity and low maintenance cost. The functionality of the refrigerator will be extended, increasing the duration and your profit margin.