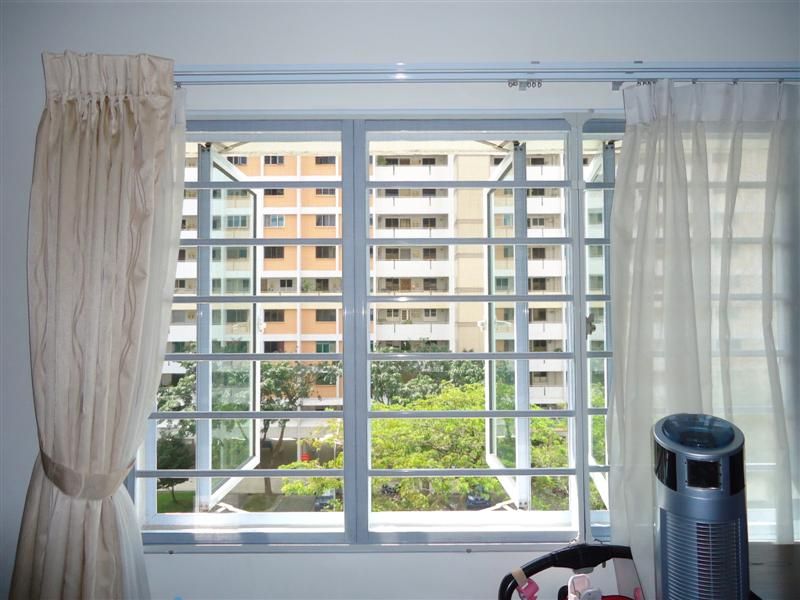 Window grilles are an essential part of a house. They have been there for hundreds of years to protect the inhabitants from intruders and provide ventilation. In modern days, they also serve aesthetic purposes. The design and shape of grilles vary depending on the era and the materials available at the time. Nowadays, one can find them in various shapes and styles, allowing homeowners to choose those best suit their tastes and preferences. Here are some tips you can use to select window grilles for home:
1) Determine Your Grille's Function
Before getting a window grill made or buying it off the racks, determine what function it will serve, whether decorative or functional. This will help you choose the design and style of the grille.
2) Consider Your Home's Style
Keep in mind the house's overall style before getting a window grill made or buying it off the racks. For example, if you live in an old Victorian house, opt for ornate curvy designs with wavy bars. However, modern homes can have simple shapes like lines and squares. Also, keep in mind that large homes call for grilles that are functional and decorative to provide curb appeal.
3) Check The Security Of Your Premises
Before getting a window grill made or buying it off the racks, make sure to check the security measures of your premises (i.e., do you need alarms, locks, etc.) to make sure you are not inviting more intruders. Make sure the grilles fit snugly in the window frame to offer maximum protection.
4) Choose The Right Materials
There are various types of materials that can be used for making or buying a grill off the rack. Wood is most commonly used, but metal and iron are also popular options. Decide on which one fits your budget as well as matches the requirements of your house the best before getting a window grill made or buying it off the racks.
5) Consider Whether You Need More Than One Type Of Grill Or Just One
The style and design of your house will determine how many grilles you should buy or get made; don't just go by what you like because the function of the grill will determine how many you should buy or get made. For example, if your house has several doors and windows on the ground floor, getting one grille for all the openings is not practical, but getting one each would be better.
6) Don't Forget To Take The Aesthetics Into Consideration
After choosing whether to buy your window grilles off the rack or have them custom-made, another essential thing to consider is their aesthetic appeal. Window grilles are available in various shapes and sizes, so feel free to experiment before finalizing your decision. Also, you can change your old rusty-looking grille with a new modern-looking one without having to replace it entirely. So don't just choose the best-suited one but also the most appealing one.
7) Consider The Costs Involved
Last but not least, before getting a window grill made or buying it off the racks, consider the costs involved. Make sure that you can afford it – don't go overboard with your budget, and make sure not to compromise on the quality of material used for making or buying grilles. With these tips, you will find it easy to choose window grilles for your home no matter what kind of property it is, be it run-down or modern looking.
8) Customize The Grill For A Personal Touch
Today, a grille is seen as much for its function as it is for its aesthetic appeal. Most homeowners go for those with simple designs and ignore the shape and style of the grill. This is not a wise choice because they can change the entire look of your house by opting for ornate grilles with intricate designs or simple ones, depending on their personal preferences. So remember that grilles can be more than just functional; they are also an essential part of your home's overall appearance, so choose wisely.
9) Make Sure To Get It Installed Professionally
Window grilles are pretty complex in design which means you need someone who knows how to install them correctly. If you do it on your own, not only will they look wrong, but they can also lead to injuries and compromise the security of your house. So make sure to get them installed professionally – this way, not only will you get rid of those ugly bars across your windows and doors but also protect yourself from intruders blockading you in.
Window grilles can be used as an accent and will complement your existing decor. Some designs resemble cricket or wrought iron, while others are made from materials closely resembling wood or metal. If you want grilles that disappear into the background and don't stand out, choose a similar design to your home's architecture. For example, pick dark shutters for wood windows and light colors for brick or stone walls. Grilles should not change the appearance of your home too much if it is already well-designed because this may lead to disorientation and distraction from its beauty. However, these window coverings allow you to create privacy without blocking off natural light coming through the windows.