Sustainability is gaining traction in the building and construction industry because of the unending benefits to the homeowner and the environment. Green roof technology plays a vital role in moving towards sustainable construction and a cleaner world, considering that the roof is one of the most important parts of a building.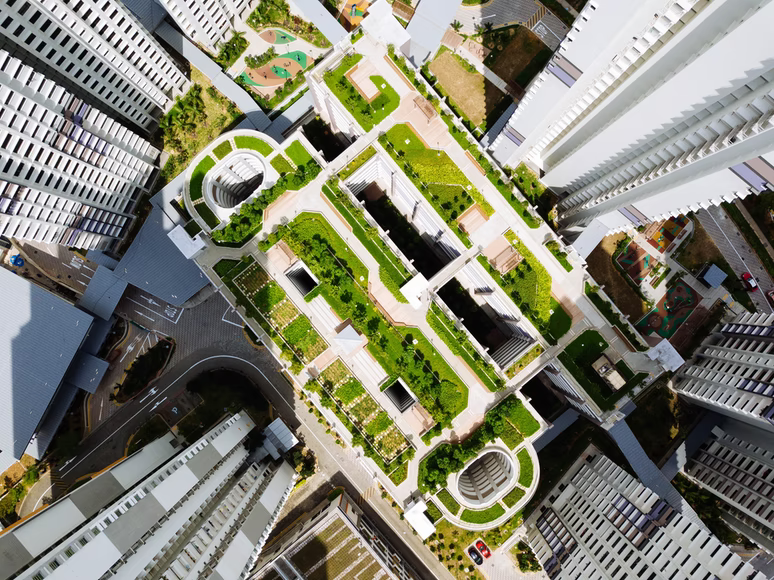 There are several eco-friendly roofing solutions at your disposal. All you need to do is choose the one that best fits your property, your design needs, and your financial plan.
Before you get discouraged from taking this big leap, here is some motivation; there are certain government incentives available only to homeowners who want to make their home energy-efficient.
Incentives for Green Renovations
You can earn government tax credits for making green renovations, including installing an eco-roof on your home. In Canada, for instance, there's a program that provides homeowners with up to $5,600 to help renovate their homes to become energy-efficient.
The government of Canada aims to pump over $2 billion through the Canada Greener Homes Grant to help homeowners make eco-friendly retrofits to their homes. There are several tax credits available in various Canadian provinces as well.
In the US, the federal government has initiated tax incentives and grants for green renovations. Consumers who purchase energy-efficient appliances approved by Energy Star, for instance, receive a tax credit of 30% of the cost of the appliance. California's residents are entitled to green home improvement funding from the Emerging Renewables Program of the California Energy Commission.
Sustainable Roofing Technology
Here are the sustainable roofing technologies that help in making energy savings, and promote a cleaner ecosystem either by applying a specific technology or using eco-friendly roofing materials.
1. Green Roof Systems
Sometimes referred to as a living roof or a vegetative roof, a green roof is a roof that is partially or completely covered with vegetation planted over a waterproofing system. The waterproofing membrane is usually installed on a flat or slightly sloped roof and is supplied with a growing medium.
Apart from the aesthetic value, it bestows on the property, an eco-roof reduces the temperature of the roof and, by extension, the entire building.
The extra layers covered by the roof offer insulation and decrease the amount of heat that passes from the atmosphere into the building. They also decrease cooling loads. A green roof can reduce energy consumption by up to 75%.
The only limitation to installing a green roof is the high purchase and installation costs, which may be a stretch for most homeowners. The installation of these roofing systems also requires the services of a competent roofing company.
However, you get to enjoy such benefits as improved stormwater management— during summer, green roofs can retain up to 70-90% of the precipitation that falls on them and about 25-40% during winter, improving air quality and reducing electricity bills.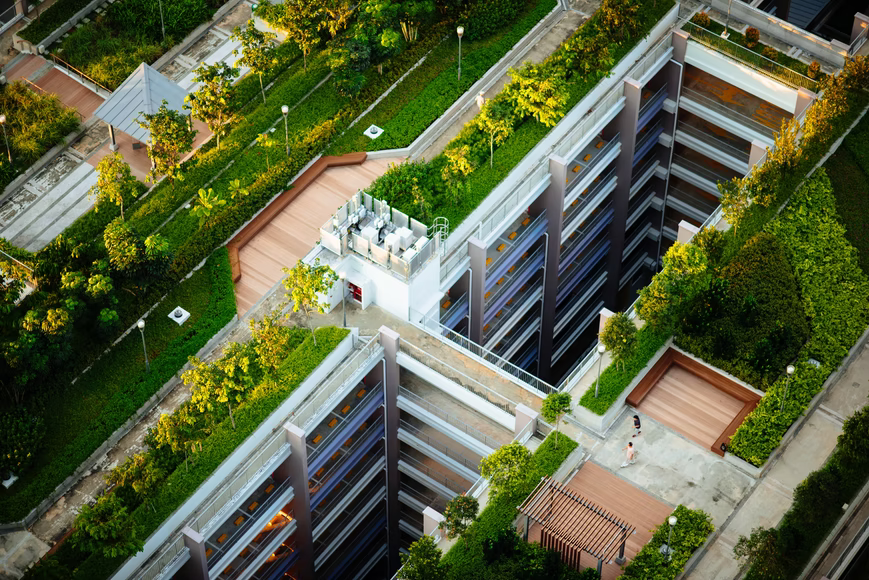 2. Rooftop Ponds
These types of roofs provide a means of natural heating and cooling. The water in rooftop ponds is exposed to the sun during the day for heating, and the night sky during the night for cooling. Roof ponds can also be used to reuse and treat greywater.
They generally consist of the container that holds the water, the supporting roof structure, and the thermal insulation that helps with the thermal coupling and decoupling of the water. These elements facilitate the roof pond to contribute to thermal comfort all year round.
3. Cool Roofs
As their name suggests, these types of roofs block ultraviolet rays from the sun. It reflects more sunlight and absorbs less heat compared to a standard roof. As such, less heat reaches the interior of your home.
Cool roofs owe this reflective quality to their color, the reflectivity of the paint used on them, or the highly reflective tiles or shingles used to cover them. Virtually any type of building can enjoy the benefits of a cool roof.
A cool roof will save you tons of money which you would have otherwise spent on purchasing cooling machines that use up large amounts of energy. Since you don't have to use cooling machines, cool roofs contribute to the fight against carbon emissions.
4. Solar Shingles
The shingles on solar roofs are made of solar panels that convert energy from the sun to electricity. This provides cleaner renewable energy solutions to your home. It is quite similar to slate and asphalt shingle roofs but with the added benefit of having solar panels built directly into the shingles.
You can also consider installing solar panels on your roof instead. They will also provide you with a cleaner, more sustainable source of power.
The downside of solar shingles and panels is that installing them requires technical expertise because the shingles and panels are electrical components.
They also need a layer of supporting material and the initial cost of purchase and installation is relatively higher than that of a standard roof. However, you get to enjoy lower power bills and reduced harm to the environment, which can pay off in the long run.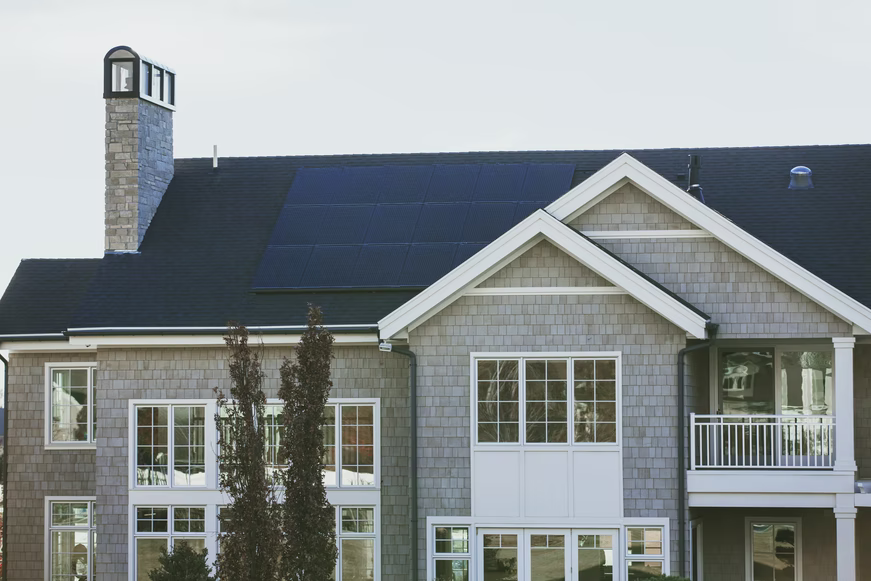 5. Recycled Shingles
Using recycled shingles for your roof allows you to use up recycled materials such as rubber, plastic, and slate dust. These types of roofs are made up of up to 95% of recycled materials.
Shingles made of rubber, for instance, can be melted down and reused for other purposes. Rubber is also an insulating material, making it an excellent energy-efficient choice for your home's covering. You could save on your energy costs by retaining the heat in your home during winter and holding back cold air during summer.
Bottom Line
Employing green roofing technology may seem very expensive, but it will definitely be beneficial to you, the public, and the ecosystem. Sustainable roofs are also known to contribute massively to the general architectural design of your home.
There are many choices at your disposal as a homeowner. You can decide to go with vegetative green roof technology which, apart from the beauty they bestow upon your home, will help with stormwater management and carbon sequestration. If you want to cut down on your energy bills, think about investing in a solar shingle roof or solar panels.
What's stopping you from revamping your roof with one of these eco-friendly roofing options? You even have various government tax credits should you decide to improve your home using energy-efficient technologies.