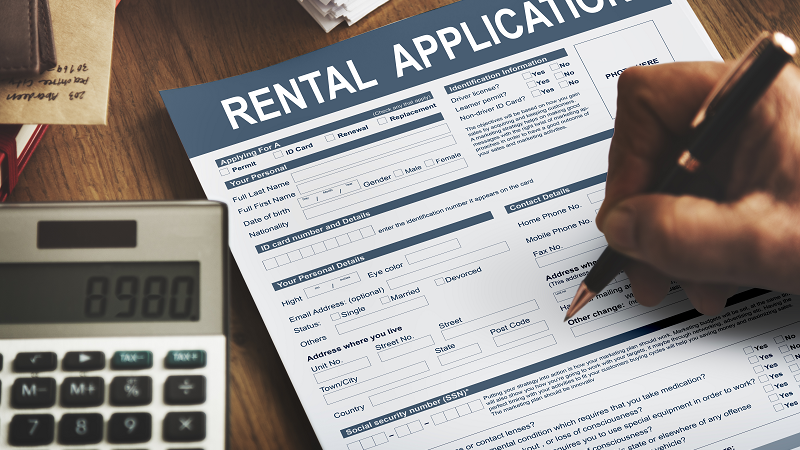 The rental market, even at the best of times, is a competitive space. Depending on where you live, renting an apartment can be a stressful undertaking. With everybody vying for that perfect downtown loft or chic townhouse, you need to stand out from the others.
Rental rates in and around Denver have climbed sharply over the several months, making the hunt for that perfect home much harder.
Luckily, there are ways to succeed at your next rental application and win your dream apartment. Once you have scouted around for your next rental and worked out the costs, it's time to apply and win that space. Below are five steps to make your application impress potential landlords and agents.
Step 1: Make Contact with the Property Agent
When you have located a suitable place, first contact the property agent. Getting to know the agent and understanding the ins and outs of the property will help establish rapport. Rapport is vital to improving your chance of landing the rental agreement. Ask relevant questions without overwhelming them, and be flexible with negotiations.
Moreover, the agent will want to work with someone they can trust. They will be handling all disputes, money, and repairs. So, by being friendly, approachable, and trustworthy, you will make their life easier and put you in the lead to sign the lease.
Step 2: Get Your Documents in Order
Having all your documents ready for the application is a crucial step. Here, the agent and landlord assess your identity, financial situation, and past renting history. The kinds of documents your application needs include:
Identity documents, including passports and driving licenses.
Proof of employment and a recent payslip
Rental history
Reference letters
Medical aid and insurance memberships
A Cover letter (if necessary)
Aside from your income, your rental history is the key determiner of your application success. Rental history includes current and past leases, physical addresses, and lease start and end dates. Additionally, it will help to have a reference letter from your previous rental manager to improve your application.
Make sure all documents are up-to-date and certified by a notary public or police official. It might be time-consuming, but going the extra mile will impress the agents. For more information, Evernest Property Management offers advanced property management services in Denver and other US cities. Property managers handle everything to do with the application process.
Step 3: Pre-fill your application form.
Treat your rental application like your resume. To get ahead of the competition, have your application form pre-filled before the property inspection. Most real-estate agencies have applications available online. When filling out the form, only add relevant information and keep it straightforward.
Even if cover letters are not required, add a paragraph or two about yourself and how serious you are about renting the property. Again, be direct and to the point in a friendly and professional manner. If you plan to apply to more than one rental property, make each letter unique to highlight attributes about each property.
Step 4: Book an inspection of the property
Although online inspections are a growing trend, it still pays to see the property yourself. The inspection is your chance to look for any red flags or discrepancies. Also, check for any additional features like storage and a dedicated parking bay.
Remember on the day to look presentable and maintain a friendly attitude. Agents will want to see if you will be responsible for the landlord's property. Like your rental resume, think of the inspection as an interview for a job.
Step 5: Offer More Money than Advertised
This is a no-brainer, but offering more money than the landlord wants is almost guaranteed to land you your dream rental. Of course, offering more money is not foolproof, but it will put you in the lead in your application.
When talking about the price with an agent, offer what you feel you can afford. If you do decide to pitch a higher price, go more than less. For example, if the advertised rental fee is $1000, offering an extra $5 won't get the agent's attention. Instead, pitch $50 or more to make it worthwhile for them. In the highly competitive rental market, you might need to offer more to get what you want.
Closing Thoughts
It can be tough to land the rental property you want. However, if you follow these five steps, your success is almost guaranteed. Your next rental application will put you ahead of the competition for that perfect dream home.