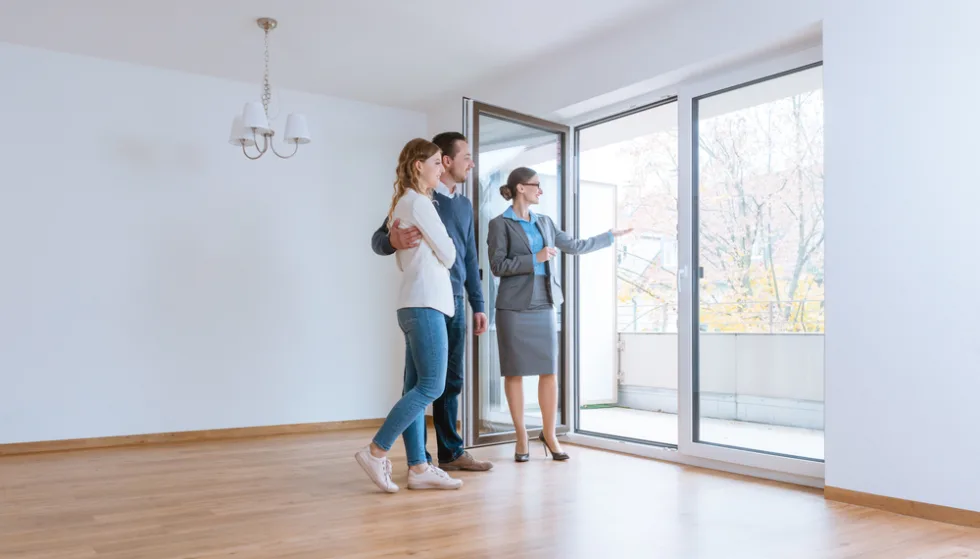 Getting married is one of the best days of your life. You're going to spend the rest of your life with the one you love, and you get to go on a terrific honeymoon.
Honeymooning in a little cottage on the beach or in Riviera Maya to start off your marriage is fun. It will also allow you to forget about your real life for a little bit. Then when you get home you'll be nice and refreshed to find an apartment to live in, as you start your life as a married couple.
If you're relocating, whether for a job or just because you both love a location, the first thing you're going to want to do is go apartment hunting, because finding the perfect apartment isn't as easy as you might think. In this blog, you'll find a few tips for finding the right apartment. 
1. Set Aside Plenty of Time
Time is something you should take note of, especially if you've decided on living in Washington, DC  or another large urban area after coming from a much smaller locale. It takes quite a bit of time to find an apartment in a big city sometimes. 
If at all possible, do your apartment hunting before you're married and leave on your honeymoon. Locals have said that you should put aside at least two months to find an apartment, so it's best to start looking two to three months before you want to move for the best results. 
2. Determine Exactly What You Want and Can Afford
Once you've made the decision to move into an apartment, you need to sit down and establish what you can afford and what you want, remembering that the two aren't always the same thing. 
The first thing you'll need to figure out is your budget, this needs to include deposits, the first month's rent, and probably the last month's as well. Remember, you have to be able to eat and get back and forth to work with the money you have left over, so be realistic when making out a budget you can live with. 
Once that's done, ask yourself a few questions. Do the two of you want a furnished or unfurnished apartment? Do you have pets? If so, you need to add a pet deposit to the budget above. Remember, not all apartments accept pets. Determine what is a deal-breaker for you when it comes to finding an apartment, and then go from there to finding one that fits your needs perfectly. 
3. Be Realistic About Apartment Rents
Even if you've already made up your mind about where you're going to start your married life, you still need to realize that rental prices here are extremely high. According to where you choose to live, you can expect rents that are $2,000 a month, or more in some areas. 
4. Know the Apartment Rental Process
While the apartment rental process isn't complicated, it does take time to get through. Apartments also go quickly in big cities sometimes, so if you find an apartment that is perfect for a newly married couple, then don't hesitate. 
First, you'll need to fill out the application and pay an application fee. Credit and personal background checks will be run on each of you. You'll also need to be able to prove you can pay the rent and that you'll make a good tenant. Once you've provided your references and the above information, you'll be given a lease by your landlord and able to move into your first apartment together, then it's time to decorate as a newly married couple, which is always fun. 
These are just a few tips to help you find the perfect apartment once you're a newly married couple. Remember, it's best to find that apartment before you're married and leave on your honeymoon so you have a space ready and waiting for you when you get home.