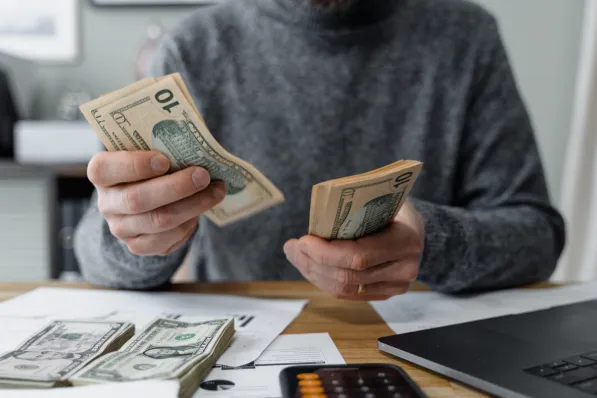 A financial emergency could happen to anyone at any time. What's more, it could appear in a variety of forms. For instance, you might have a financial emergency if your car tire blows on the freeway, if you get sick and don't have health insurance, if you can't pay the rent, or if a water pipe bursts in your home.
Although it can be frightening to experience a financial emergency, taking practical steps towards solving the problem will prove critical going forward. Here are five suggestions to try:
1. Apply for an emergency loan
Emergency loans are short-term loans that can be used to cover any emergency expenses. Before you apply for an emergency loan, it's crucial to understand what the risks are. Keep in mind that the interest rates on these loans can be excessively high. The benefit of getting an emergency loan is that all you need to do is prove that you have a job. Also, make sure you use your next paycheck to pay off as much of the loan as possible, preferably all of it. This is a high-interest loan that you want to pay off as soon as possible. Emergency loans should be used for emergencies and short-term needs only. It is advisable to explore other alternatives before applying for this type of loan.
2. Borrow money from family or friends to pay off a financial emergency
If you are in a financial emergency, it's okay to borrow money from family or friends. Just make sure that you can pay them back if they're willing to lend you money. It is always best to avoid borrowing money from family and friends, but if you must, try not to borrow more than what you can afford to pay back. It's also vital that both parties understand what the other expects, so there isn't any confusion or miscommunication.
3. Consider getting a cash advance
Receiving a cash advance can provide you with immediate money. One way is to borrow from your credit card's line of credit. Cash advances are emergency loans so they should only be used in a financial emergency. Using cash advance apps has its pros and cons. The advantage is that it is a quick way to get money, but the disadvantage is that you might pay more in interest than you would through a traditional lender.
4. Sell some of your things!
It's never been easier to sell unwanted items online. Start by taking pictures of your items, using the proper lighting and background to create crisp, clear images. Add a catchy description to compel people to buy your items. Include all relevant information like condition, size, where it was purchased, how much it cost, and more.
5. Get a second job or side hustle
Getting a second job or a side hustle will help improve your cash flow. This strategy could work if you can negotiate for more time to pay the money you owe. For instance, if you can't pay your rent, the landlord might be willing to accept a late payment because you are showing good faith in covering this expense by going out and working for the money.
When picking a side hustle, choose something you either have skills for or enjoy. For instance, if you have handyman skills, you could get a job in your neighborhood by knocking on a few doors. If you like animals, you could become a dog walker in your community by putting up a few flyers.
Conclusion
In the future, one of the best ways to avoid suffering through a financial emergency is to save enough to build an emergency. Just like your regular savings or retirement account, an emergency fund is something that everyone should always have on hand for those unexpected events. Having this account will ensure that if you experience a sudden loss of income or an unexpectedly large bill, there's some money in the account to cover you.