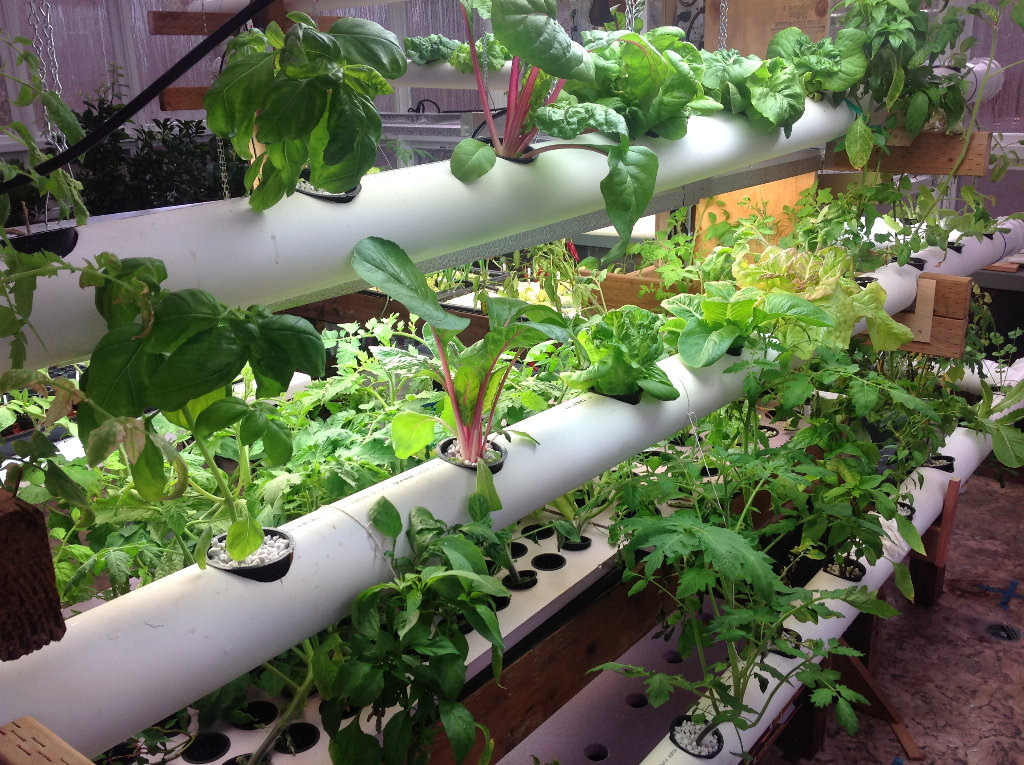 For many of us, gardening is not just a hobby; it's a passion. We wake up thinking about our plants. We dream of getting our hands dirty in the garden while we're working. We strategize how we'll help our garden survive the sweltering months of summer and the freezing days of winter. And we scour the web for new gardening projects we can make ourselves to save money and to make the garden uniquely ours.
If you're on the hunt for new DIY garden projects, you need to try these PVC ideas. They'll reinvent your garden, making it bigger, more efficient, and more aesthetically pleasing. Let's look at a few ways you can use this inexpensive plumbing material in your garden — in a classy way.
Garden Trellis
What does every garden box need? A trellis, of course! If you have (or want to grow) vining plants, you need this simple, cheap PVC trellis. With just a few pieces of PVC pipe and some fittings, you can have a trellis that supports the growth of vegetables like peas, squash, and cucumbers or flowers like clematis, climbing rose, or trumpet vine. The best part is that you can customize the trellis to suit your needs. Is your garden small? You can make a simple trellis. Does your garden have plenty of space? Make an A-frame trellis. The sky's the limit!
Vertical Garden
When you don't have much ground space, grow your vegetation upwards with a vertical garden. It's easy to build and provides you with plenty of food or flowers. You can even create a privacy screen in your yard with a vertical garden!
One made out of PVC piping is even better because it's inexpensive and customizable. Make it any height you want and even spray paint it to give your garden an extra pop of color. You can find the supplies list and instructions for making the PVC vertical garden here.
Watering Grid
Plants are very thirsty, and it can be time-consuming to water your garden every day, especially as your garden grows. You can save time and use water more efficiently with a PVC watering grid. If you're ready to waste less water, here's everything you need to know about making your own watering grid:
Supplies
3/4" PVC Pipe
3/4" PVC Fittings (couplings, caps, elbows, and tees)
3/4" PVC Hose Connector
Tape Measure
Saw
Drill with 1/16" Bit
Instructions
Measure your garden to see how much PVC piping you will need. You will want more than one row of PVC pipes per bed. For example, you will likely want to plan for 2-3 rows of piping for a 4-foot bed. The pipes should be long enough to reach across the whole bed.
Plan out how your grid will lay in the garden, then cut the PVC piping accordingly.
Gently assemble the grid (but do not push the pieces together or glue it) and mark where you want to drill holes.
Take the grid apart and drill 1/16" holes into the PVC piping according to the marks you made.
Reassemble the grid, pushing the pieces tightly together. You do not need to glue the fittings to the piping because the water pressure will not be strong enough to disrupt the fit. Plus, you can take it apart at a later date and adjust the size of the grid if you need to.
Make sure to put caps at the end of each PVC pipe (except for where you will attach the garden hose connector).
Connect the garden hose to the watering grid and start watering your plants hands-free!
Birdhouse
If trees accompany your garden, you need to make this PVC birdhouse. It's simple to make and absolutely adorable. Sure, you could buy a birdhouse, but then it wouldn't be unique enough to reinvent your garden. Instead, this DIY birdhouse can be customized to your garden and the types of birds you want to attract. The birdhouses you can get premade at the store are the log cabins of birdhouses, while this PVC birdhouse is the contemporary-style home your birds deserve.
PVC Pots
If you have an indoor garden, you can elevate its style with homemade pots. One easy (and inexpensive way) to make your own gardening pots is to use PVC caps. That's right: you don't even need piping, so there's no cutting involved. Simply purchase PVC pipe caps in whatever size you like. People have had success planting succulents in 1.5″ and 3″ pipe caps.
You can spray paint these pots in any way you would like. Use painters' tape to create stripes or other designs. You'll be amazed at how well they turn out!
Benefits of Using PVC in Your Garden
Do you love to garden? Do you like making things with your own hands? If so, you'll love the convenience and creativity of making your own gardening accessories with PVC piping. These projects can make gardening more efficient and stylish. Reinvent your garden today by using PVC in untraditional ways.
Author Bio:
Mark Ligon is the Marketing Manager at PVC Fittings Online, a leading supplier of consumer based PVC products; including piping, fittings, valves, plumbing supplies and accessories. Mark is a DIYer and provides advice to individuals on DIY projects utilizing a range of PVC type products.