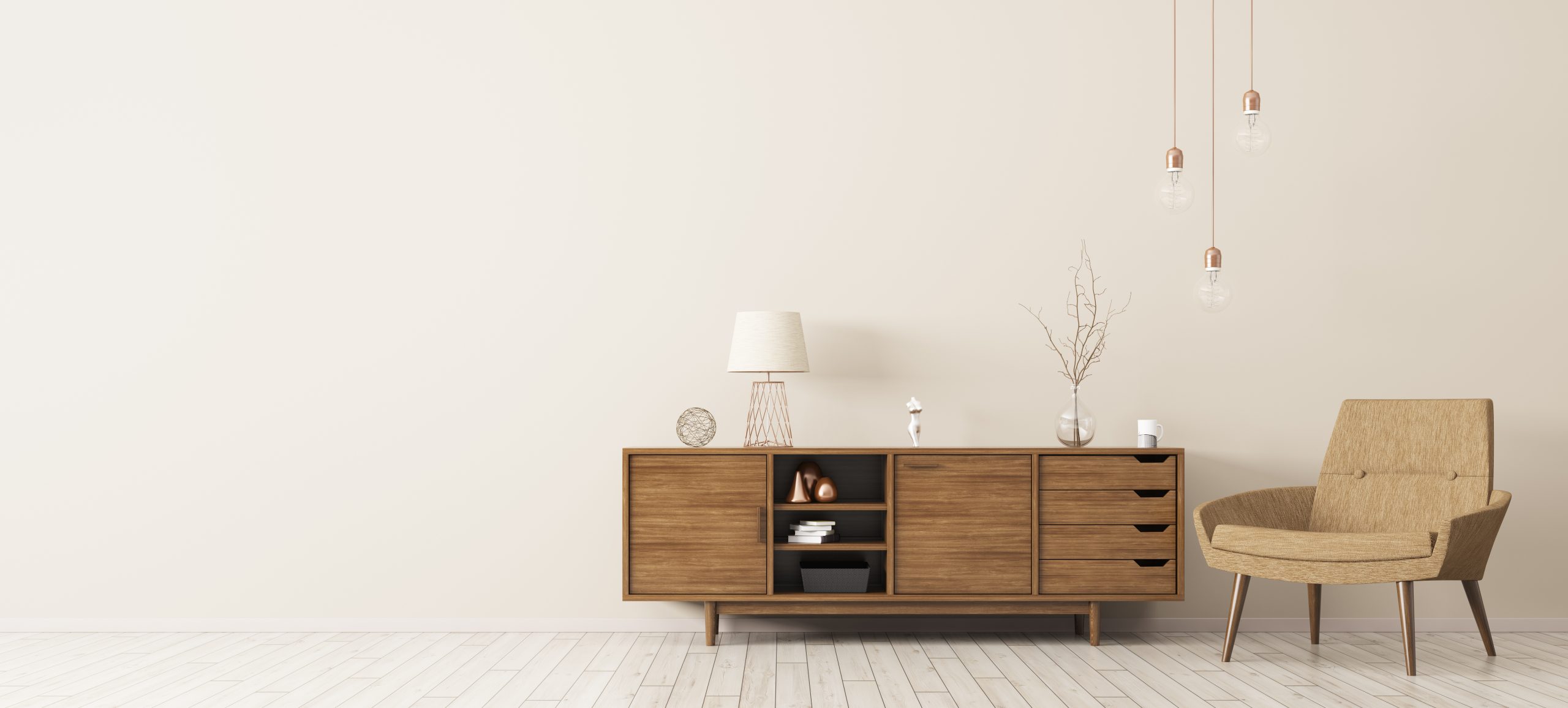 The right piece of furniture can instantly transform a room. Whether you go for a custom-built piece or stay simple with stylish options from a mass retailer, it's all about searching for the right furniture that sparks your design aesthetic.
With that said, Scandinavian style is a trendy keyword that will never go out of style. It speaks volumes on tidiness and comfort that invites relaxation and chill. Want to get the cozy setting that Nordic countries are well-known for?
Take note of these tips when choosing Scandinavian-inspired furnishing for your home:
1. Functional and Clean Lines
The main theme for Scandinavian furniture is that the lines are straight and clean. For instance, the Scandinavian Furniture by RJ Living has a Scandinavian, industrial, mid-century, retro, and contemporary style furniture. They simple designed furniture that doesn't have unnecessary details and ornaments as they focus more on the functional features of the furniture.
Furniture with smooth rounded edges, modern lines, and conical wooden legs screams unclutteredness. Also, most Scandinavian furniture design features natural and soft hues.
2. Sofa that Encourages Sociability
In this world where we spend more time looking at digital screens— particularly during this period of social distancing and lockdown— people crave human interaction. A step up on a Nordic-style sofa helps encourage social interaction.
On most sofa designs, people sit right next to each other which can be a bit intimidating. Other sofas meant for sitting straight in front of each other, make people feel a bit awkward for informal, social interaction. With a sideways sofa designed by Danish designers, you can sit at a slight angle, encouraging more natural conversation.
3. Metal Details in Solid Wood
One of the main components of a Scandinavian-inspired design is the use of sustainable and natural materials. Thus, the most used material in any Scandinavian interior style is solid wood. It's possible to find wood not only on the flooring but also in furniture, décor, and accessories. Furniture, in particular, typically uses beech, pine, and ash to create a bright, but simple design concept.
However, this year, expect to see more furniture styles using wood, decorated with solid-colored metals such as copper and brass. Thanks to the metal details in furniture legs or handles, brightness is added to the overall style.
4. Brightly Colored Furniture
While earlier Scandinavian style furniture means white, grey, or black colors, today it focuses on a combination of bright colors. The pure white or grey color is now replaced by warmer and brighter shades— from creamy hues to bright yellows or from deep blue to pale pink.
In order to make a bright Scandinavian style, simply put one bright chair, sofa, armchair, or any other piece of furniture. Alternatively, colorful accessories with patterns will do.
Just don't forget the main principle of Scandinavian style— simplicity. So, don't overload your room with unnecessary details and clashing color.
5. Cozy Textiles
Northern countries have extremely cold climates. Thus, using soft covers is a necessity rather than aesthetics for Nordic homes.
With that said, you can drape your furniture in blankets, adding linen throw pillows, or place cozy carpet and layered rugs under tables or chairs. These textiles are often made of sheepskin, wool, or angora which creates a warm and cozy environment that reflects the Scandinavian mood, particularly in the winter season.
Soft furniture covers with natural texture and colors not only add some warmth and comfort but also creates different layers of texture to the design.
6. Trellised Partition
If you want to create a feeling of intimacy but still allow light, try adding a trellised partition in the room. This emerging trend combines Scandinavian and Japanese styles.
Lattice partitions are used in bedrooms or living areas, distinguishing various functional areas, particularly in small apartments. Like most Scandinavian furniture, these partitions are made of natural wood featuring clean lines for minimalism.
7. Nordic-Style Fireplace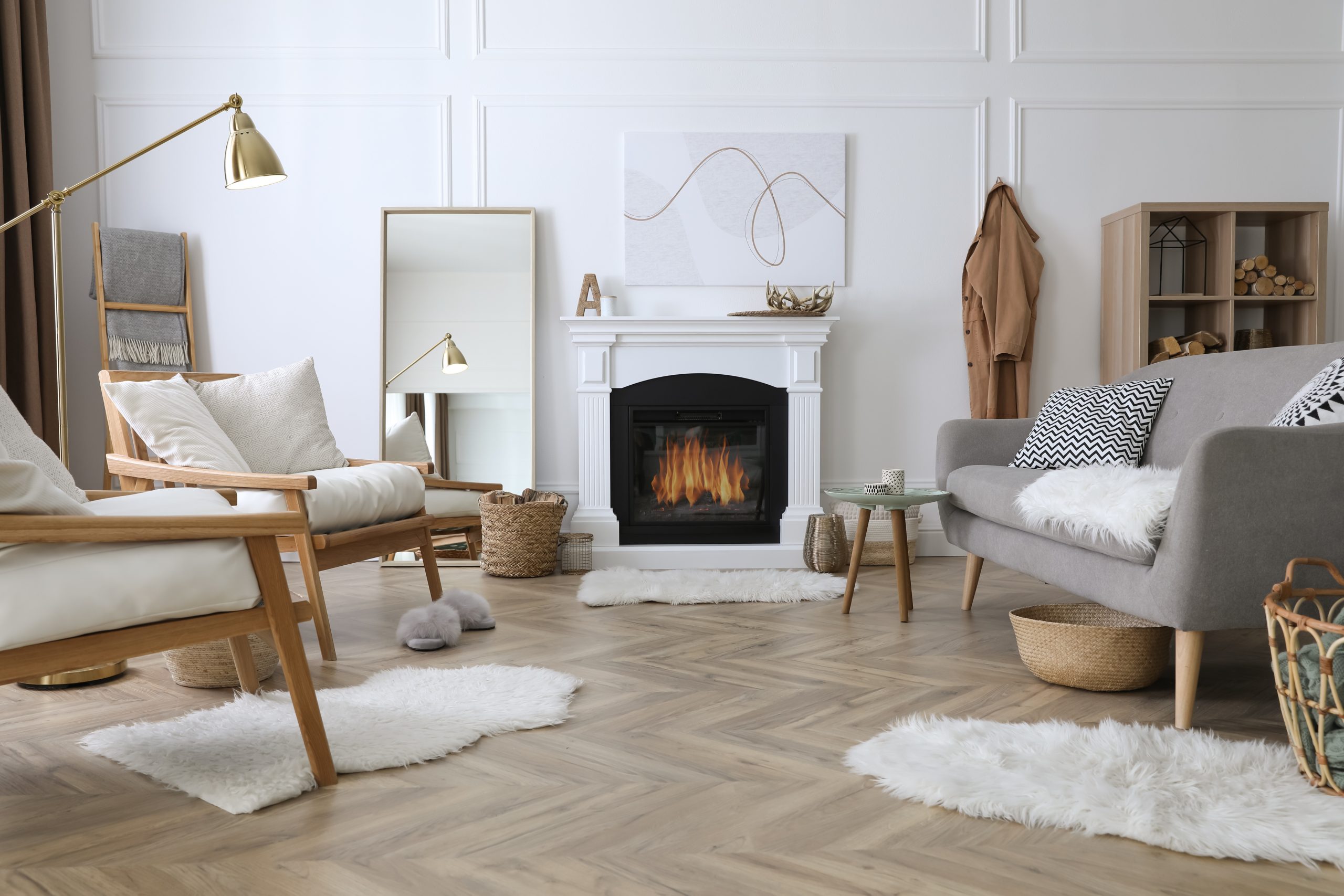 Due to the very cold climate, fireplaces are a critical part of any Nordic home. However, if you don't want to build the rock-style fireplaces, consider black cast fireplaces that are placed at the corner of the room and independently from the wall.
The seating is then arranged based on the position of your fireplace. Small seating such as berjers and chairs are closer to the fireplace while sofas and armchairs are placed in the middle of the room, allowing for a walking space around it.
Conclusion
As you can see, Scandinavian furniture is focused on softness and coziness as well as sustainability and function. By now, you should have an idea of Scandinavian furniture design to have.
So, go forth and embrace this minimalist design, bringing some comfort and relaxation into your home and leaning into the Nordic scene starting with your furniture.