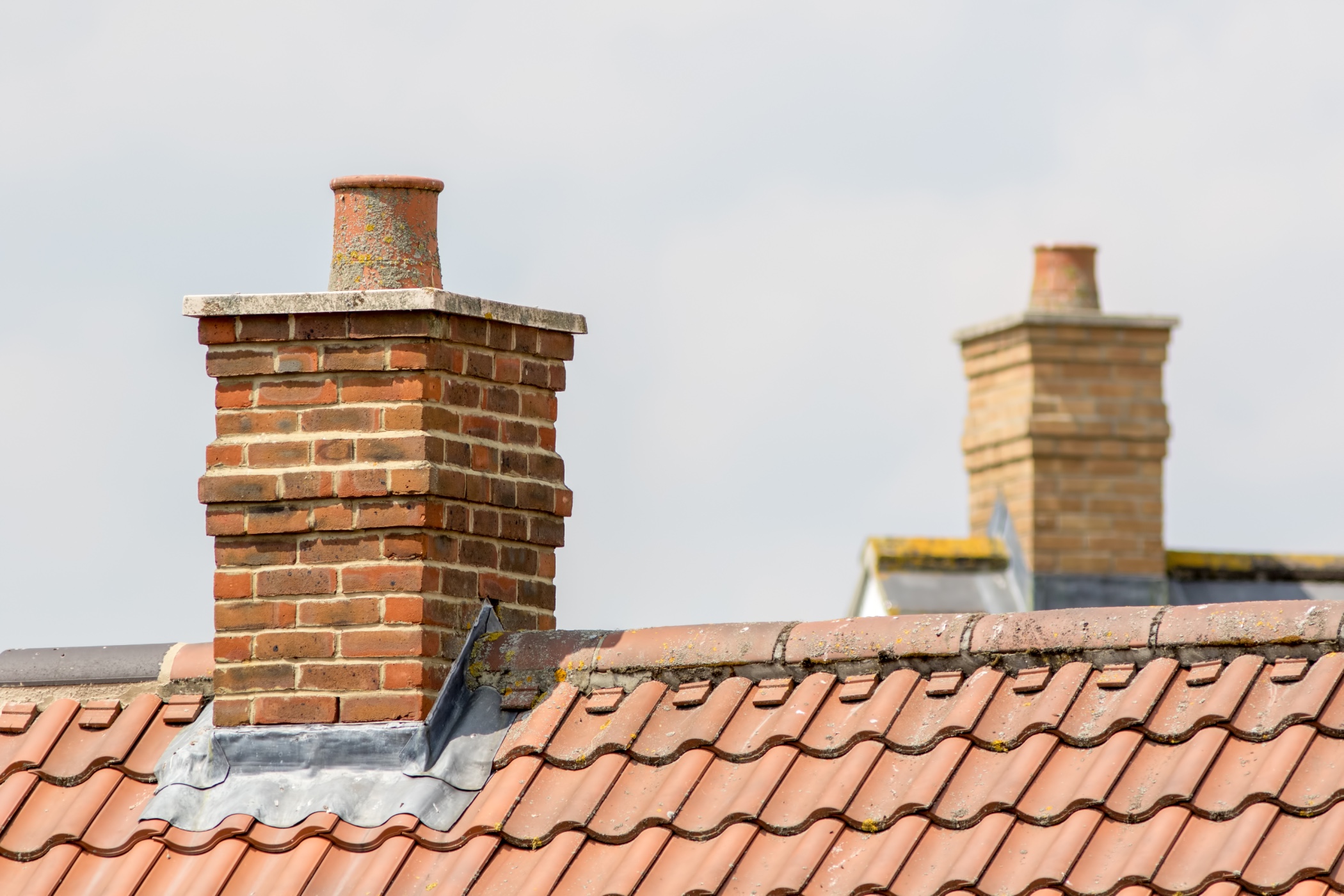 The roof on your house may be effective at keeping out the rain and snow, but it may still be susceptible to squirrels. Squirrels are crafty little rodents that can chew and squeeze their way through practically anything. Their invasions into attics may be more common than you think!
Squirrels in the attic will cause a tremendous amount of damage. They'll ruin the insulation, make irritating noises, and risk fire by chewing on electric cables. If you suspect that a squirrel is living in your attic, call a wildlife removal company for an inspection. A technician can remove the animal safely and offer dead animal removal if any squirrels have passed in the attic.
Here's what you can do to ensure that no squirrels get into your attic:
Seal entry points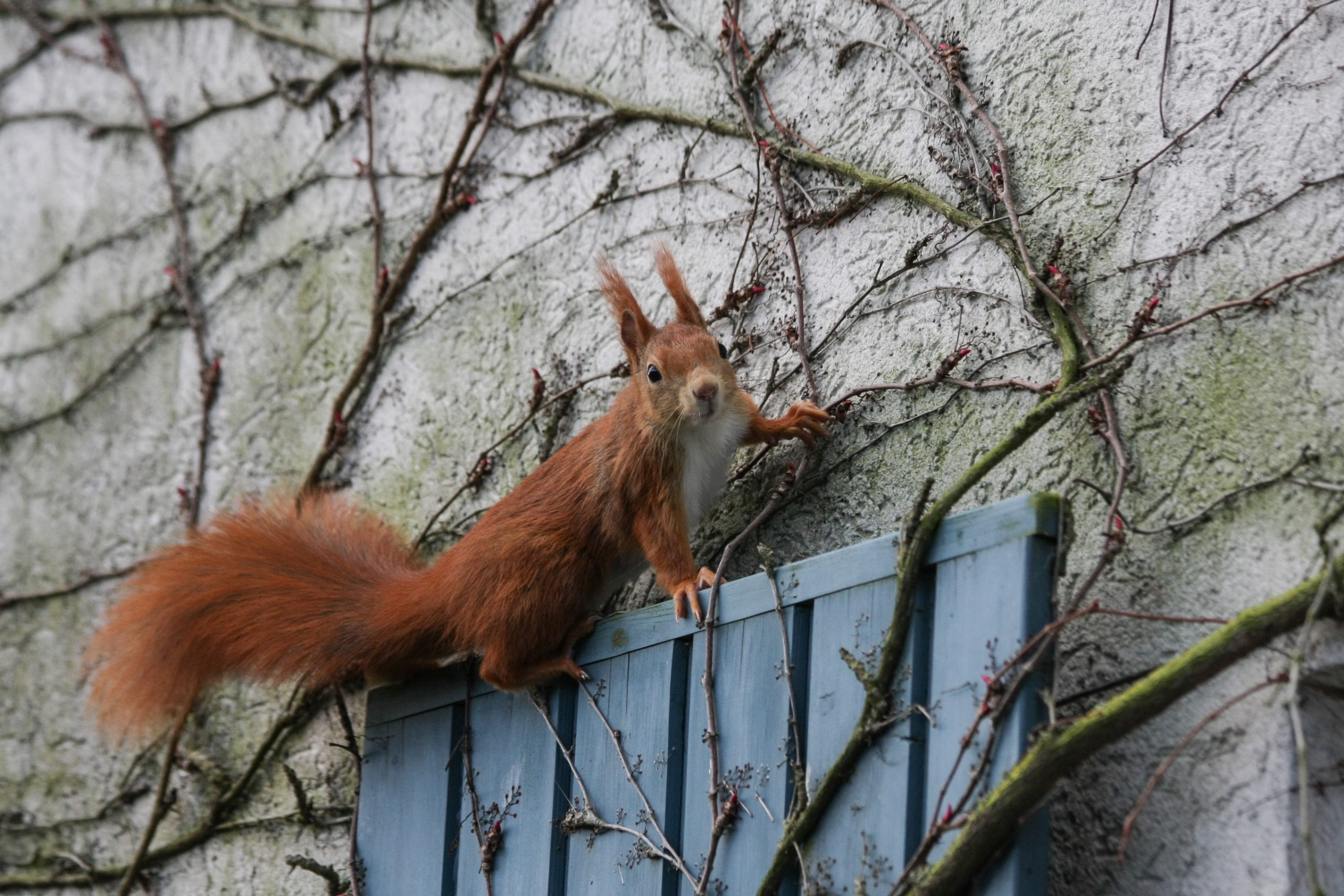 The most reliable way to keep squirrels out of the attic is to block them out. To do this, you will need 16-gauge, half-inch galvanized steel mesh, screws, washers, and some caulking. You will also need to access the roof, so be careful. If the roof is too steep, call a wildlife technician for help.
Roof vents: squirrels can chew right through the plastic caps that cover most roof vents. Cover these with galvanized steel mesh and screw the material right into the roof. Cut the mesh to cap the vents effectively and use washers to secure the material down.
Chimneys: while the chimney may not provide direct access to the attic, you should still keep squirrels out. Animals love to nest in chimneys, where they will dirty your fireplace with feces and risk death.
Plumbing vents: squirrels chew through the rubber mats that surround the plumbing vents on the roof. Make this off limits by covering those mats with mesh. Screw the mesh into the roof with washers.
Gaps in the dripline: the drip line, or drip edge of the roof can split from the roof's inner fascia, creating openings for squirrels to get into the attic. Check the edges of your roof for gaps and seal them shut with mesh, caulking, or metal flashing.
Roof-soffit intersections: squirrels and raccoons like to break through the soffits where they meet roofing below. Strengthen these soffits with mesh or metal flashing to keep them out. You can also add mesh to the soffits above your downspouts.
Get rid of the bird feeder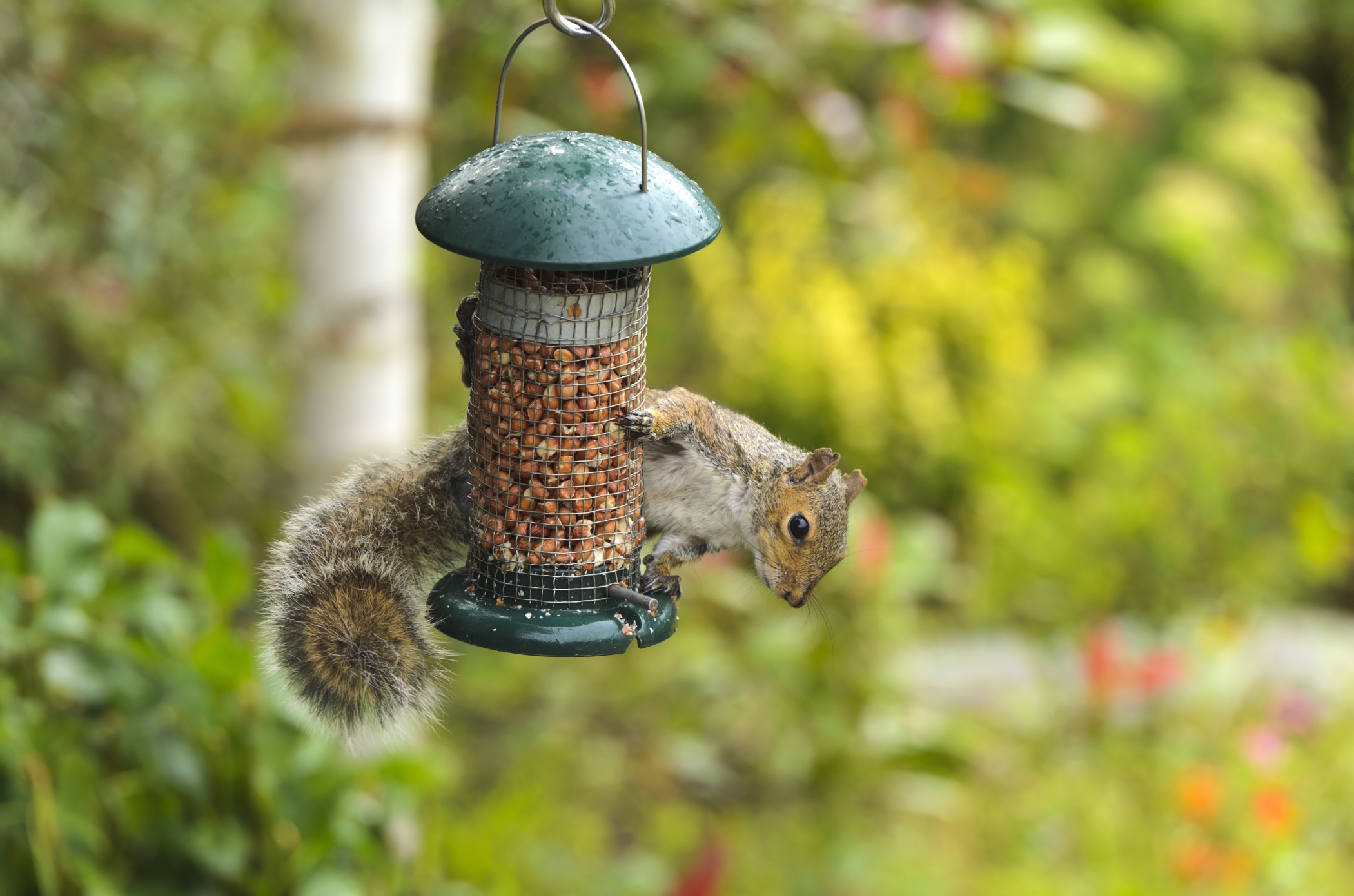 Squirrels love bird feeders as much as birds do. They will continue to come visit your yard and nest nearby, so long as there are seeds in the feeder. Get rid of the bird feeder or switch to one you can hang from a thread, far away. Squirrels are remarkably agile creatures.
Trim tree branches
Branches that hang over the roof are not only a hazard but a squirrel highway. Cut branches back so they are 4 feet away from the roof, at least. If you cannot do it yourself, contact a licensed arborist. Cutting and climbing trees can be quite dangerous. While you're at it, trim back your vines, if you have any. The harder it is for squirrels to reach the roof, the better.
Rake the leaves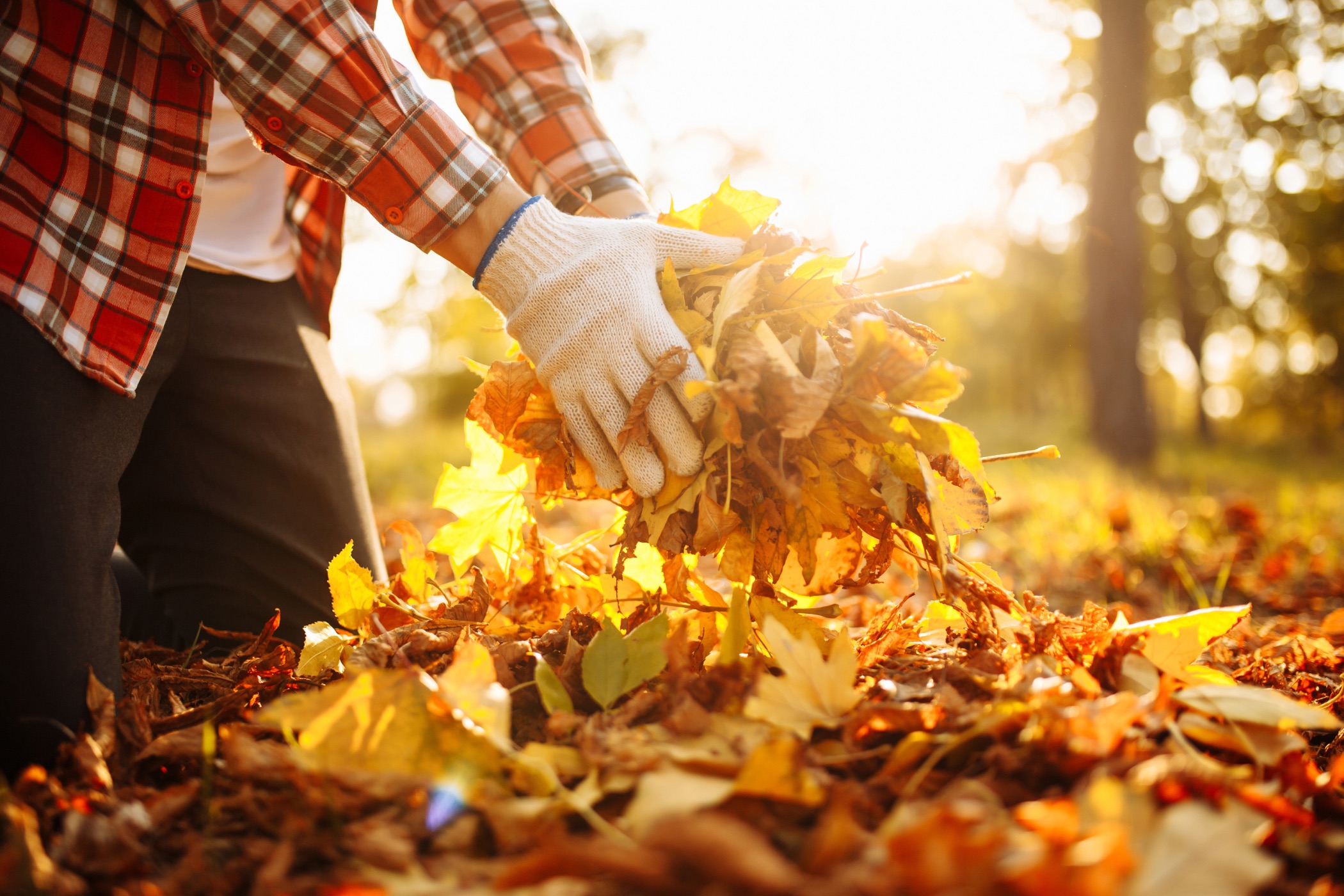 Squirrels build their nests out of twigs, leaves, and branches. Even when nesting in the attic, they will use these materials. Limit them by raking the leaves in the fall. Pick them up right away and put them in paper bags for collection. Alternatively, you can use them for gardening compost.
Empty the gutters
Gutters should be emptied once or twice a year to let water flow properly. If you let them get clogged, you risk flooding the basement or having squirrels nest in your gutters. Squirrels may also use the leaves and branches that have accumulated in the gutters to build nests in the attic or somewhere nearby. Scoop everything out of the gutters, then run water through them to make sure that the downspouts are not blocked.
Use apple cider vinegar.
Squirrels hate the smell of apple cider vinegar because it reminds them of predators. Simply pour some into a spray bottle and spray the edges of your roof with it. Refresh the spray after it rains. You can also water the vinegar down by mixing one part vinegar with 3 parts water and spraying your flower beds to keep squirrels out. Cayenne pepper is another alternative that you can sprinkle into the soil. It's simply too spicy for squirrels to handle.