It's hard to deny that the holiday season is a time of indulgence. From lavish gifts to bountiful meals to other creature comforts, many households spend Christmastime enjoying the finer things life has to offer. However, this isn't to say that the holidays can't be comfortably celebrated without neglecting conservation. Having an eco-conscious Christmas doesn't have to entail upending your usual traditions or limiting your enjoyment of this magical time of year. Households looking to reduce their carbon footprint while creating treasured holiday memories can benefit from the following tips.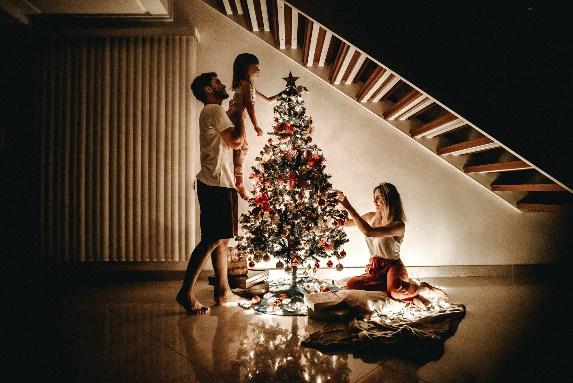 Invest in Energy-Efficient Christmas Lights
Nothing signals the arrival of Christmastime like elaborate outdoor lighting displays. If you intend to adorn the old homestead in lights this year, take care to prioritize energy efficiency when shopping for Christmas lights. Additionally, to keep your household's carbon footprint at a minimum, make a point of turning off your outdoor lights during the daytime hours. Leaving them on while the sun is still out is pointless, wasteful and liable to add to your power bill.
Create Your Own Decorations
As anyone who's gotten a home Christmas-ready can confirm, holiday decorations generally don't come cheap. For example, high-quality wreaths, garlands and ornaments are liable to run you a pretty penny. Additionally, a fair number of decorations can't be reused, thus facilitating the need to replace them on an annual basis. If you're tired of spending a small fortune on holiday décor, you'll be pleased to learn that your options for cost-conscious decorations are far from limited. In fact, if you're not afraid of flexing your creative muscles a bit, you may be able to decorate your home for virtually nothing.
For starters, you can upcycle any unneeded paper to create a bevy of attractive ornaments. So, if there are any books or magazines your family no longer has a need for, why not put all that paper to good use? With some handy instructional guides and basic art supplies, you can craft ornaments that are easily on par with anything you'd find in stores. Even if you're not experienced in arts and crafts, you should have no trouble creating basic ornaments that will add an air of holiday cheer to any area of your home. Conversely, if you are an experienced crafter, the sky's the limit when it comes to your homemade ornament options.
Tin can Christmas trees are another fun crafting project that makes good use of recycled materials. As the name suggests, this project involves creating Christmas trees out of tin cans – as well as various other commonplace art supplies. Although there are a number of variants, a typical tin can Christmas tree is composed of multiple cans, which are painted green (with nontoxic paint) and glued together in the shape of a tree. Additionally, colored beads are used to replicate lights and ornaments.
Not only will these crafting projects – and more – provide you with eye-catching, reusable holiday decorations, they also represent the perfect way to spend a chilly afternoon indoors. Furthermore, getting your kids involved will enable them to imbue these projects with an assortment of endearing, childlike flourishes.
Buy an Eco-Friendly Artificial Tree
A Christmas tree is among the most prominent staples of the holiday season. However, purchasing them every year can be both wasteful and financially burdensome. Artificial trees, which are becoming increasingly common, represent a cost-effective alternative, but since many of them are created in factories and shipped overseas, they aren't 100% eco-friendly. Should you decide to go the artificial route, make sure to invest in a tree that's made from recycled or organic materials.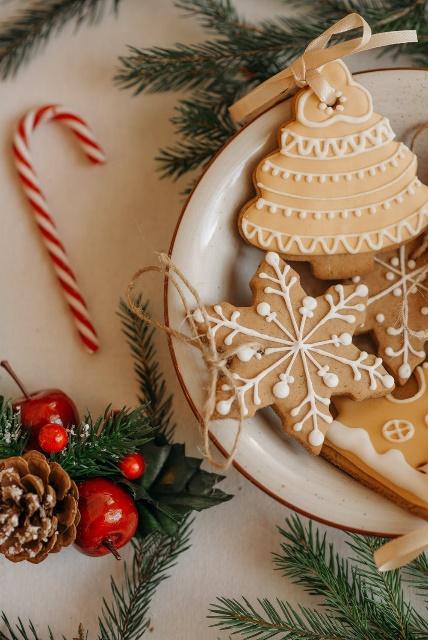 Conservation generally isn't high atop many people's lists of holiday season priorities. During this time of year, we tend to spoil each other – and ourselves – without giving much thought to the impact we're having on our environment. When many of us hear terms like "eco-consciousness," we immediately associate them with upending the lifestyles to which we've grown accustomed. While it's true that reducing one's carbon footprint requires small changes here and there, being more mindful of the environment doesn't have to involve significantly altering your way of life. If an eco-friendlier holiday season is what you're after, the previously discussed pointers are sure to come in handy.