Furnace servicing is essential, especially before cold seasons like winter. It will help you maximize your energy savings. That said, the best time to have your furnace serviced is in summer. All you need to do is get an experienced technician to inspect the furnace.
Professional plumbers that offer furnace repair in Missoula are less busy in summer than in the fall. At that time, many plumbing companies are more likely to pay closer attention to your furnace than they would in the peak season.
After identifying any issues with your furnace during summer, the techs are likely to start repairs and replacements right away. When you perform the furnace servicing early in the summer, the professionals are likely to oversee their work at affordable rates.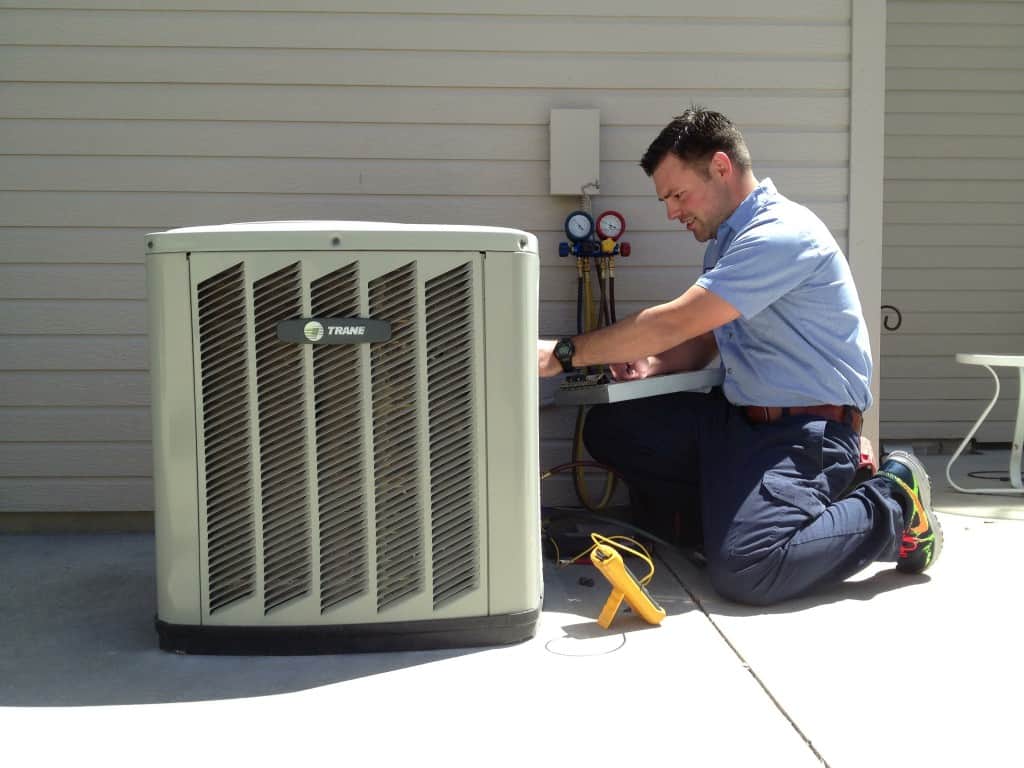 It is usual for the prices of services to hike during peak seasons. If you want to get good deals, you should try having furnace techs coming in during the summer. Having it checked in the summer ensures that the cold season doesn't sneak up on you.
The most annoying thing that could happen is when winter comes, and you try to use your furnace but then find that it is not running. Remember, getting a tech at such a time is challenging because they have many last-minute calls to attend.
What Does It Mean to Have Your Furnace Serviced?
There are at least two different dimensions of furnace servicing. Both inspection and maintenance of a furnace. Both practices can help you save on unplanned expenses. Consider hiring an experienced technician to assess the furnace at least once a year.
When you call in a professional to inspect the system, they will check to see that all the furnace components are functional. By testing the functionality of all the furnace parts, the expert can know which features require repairs or replacements.
Maintenance can also entail having your furnace cleaned to keep the system performing efficiently during cold months. A clean furnace consumes less energy when it comes to heat production. That translates to having a cost-effective heating system in your house.
Benefits of Having Your Furnace Check-Up in the Summer
Now that you understand why you need to maintain your furnace annually, the question that remains is why doing the job in the summer is a great idea. The benefits of furnace servicing in the summer are numerous. Here are some of the advantages.
Leaves You in the Clear for High Energy Costs
After a check-up, you are likely to notice that your furnace consumes less energy once the repair is successful. In the end, you will spend less on energy bills. It's every person's wish to spend less money on the home heating costs.
Your Furnace Lasts Longer
A system that gets regular maintenance is less likely to experience fewer breakdowns. Therefore, you don't have to keep replacing the components since it is in good shape.
You Have a Highly Functional Furnace
Imagine your furnace breaking down in the middle of a cold season. To avoid such inconveniences, you should maintain your furnace annually. It ensures that the furnace is working efficiently by heating your space the way it should.
You have a better chance of renewing your warranty when you have a certificate from a licensed furnace tech showing that your furnace is in excellent condition. However, it would help if you had a subscription with a company that offers year-to-year warranties.
How to Choose a Tech to Service Your Furnace
Some tasks may look straightforward, but you require a plan to complete them. When it comes to selecting a technician, there are a few things that you should have at the back of your mind. Having your facts right will save you many unnecessary hassles.
Here are the factors to consider when selecting a furnace repair company.
Experience of the heating repair company
Tools that the furnace repair company uses
Credentials of the furnace repair company
You can get techs online. To help you select a reputable one, you should first come up with a budget for everything, including the repairs and replacements required. Being prepared sufficiently helps you identify your financial limits too.
It would help if you always go for quotes that fall within your budget. Also, check if your technician has the right documentation regarding licenses and insurances required in your location. Proper credentials mean that the tech is qualified for the job.
You can also do further research regarding the number of servicing works that your tech has done. This move will help you make informed decisions regarding the company's services. A qualified tech will always leave your furnace better than they found it.
Final Words
You now know that summertime is the best time to get your furnace serviced. It will help you ensure that your furnace is functional by the time a cold season arrives. Remember that servicing your furnace is efficient in so many ways. It will significantly save you the time and cost that comes with rushed servicing and also lower your heating costs.