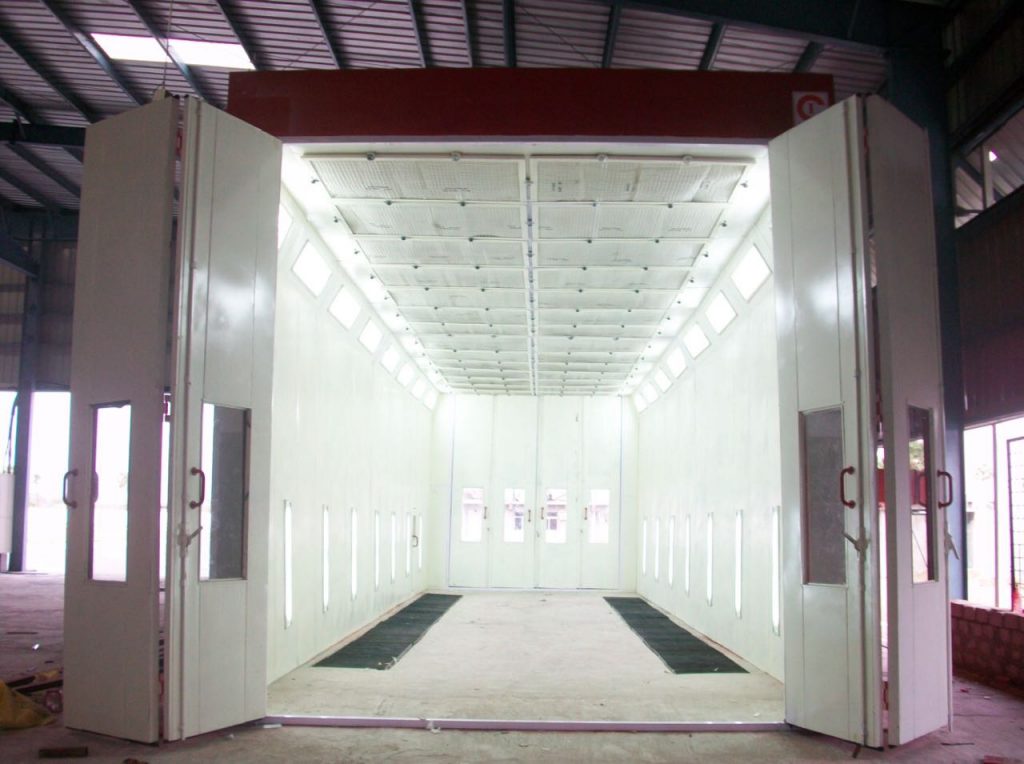 The weight and size of the automobiles means that you repair being so big means that everything in your workshop also needs to be equally oversized to cater for them. In any workshop the paint booth is the absolute cornerstone of the business. In most instances, it is the sole capital item of equipment that you ever need to purchase.
But how do you decide on a paint booth for your workshop that is able to handle all of your needs and comes with a long life span, so that some 25 years down the line, it is still in great working condition? Well, there are a number of things that you need to consider…
Airflow
Having adequate airflow is crucial in ensuring a good quality finish on any job that is done inside of the paint booth. Depending on the paint booth that you decide on, the airflow can come in a side draft, a down draft, a cross draft, or a modified down draft configuration. It is the down draft configuration that is considered to be the best type and sees air come from the ceiling and then comes down and is sucked into the floor. This then goes into the ducting and is extracted out into the open air. The next best option is a semi down draft configuration.
Lighting
This is a crucial element in any paint booth, as many painting and spraying techniques that are used in workshops require good lighting to be in place in order to ensure a high quality finish. The placement of the light also needs to be looked at as having them positioned vertically can easily see the lights blocked by the technician in there as they do their job.
Height & Length
Where height and length is concerned you need to try and think into the future about what your requirements will be in a number of years time. This is because commercial grade paint booths have a long life span. You also need to take into consideration if you will be using it for the purpose of spraying construction based vehicles, such as farm equipment or cranes, as this would impact greatly on both the height and the length of the paint booth.
Workshop layout
The layout of a workshop has a direct impact on both production and workflow – these are important in turning cycle times. You can work with the guys at PaintBooth.com in order to make sure that any paint booth that you plan on purchasing is laid out in the most productive way. After all, every workshop wants to avoid the situation of having trucks gridlocked and in the way of one another because of a problematic work flow plan.
Once you have thought about each of the above considerations then you need to visit PaintBooth.com. These guys are the king of paint booths and you will be able to find one here that suits all of your requirements. You can visit website here.