Salt water pools is only now gaining popularity among homeowners. In this article, we discuss the benefits salt water pools have over traditional chlorinated pools, the conversion process, and maintenance.
There are over 10 million residential pools in the United States but only a small percentage of this figure represents salt water pools. Salt water pools are starting to become more popular, though, as people are becoming more aware of all its benefits compared to traditional chlorinated pools. As a result, more and more homeowners are turning to pool service businesses for Mission Viejo pool services to go the salt water route.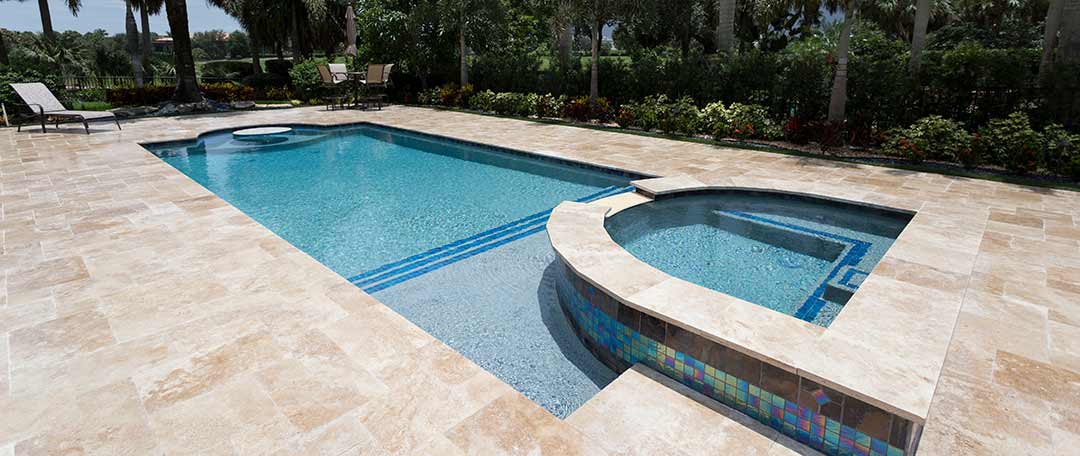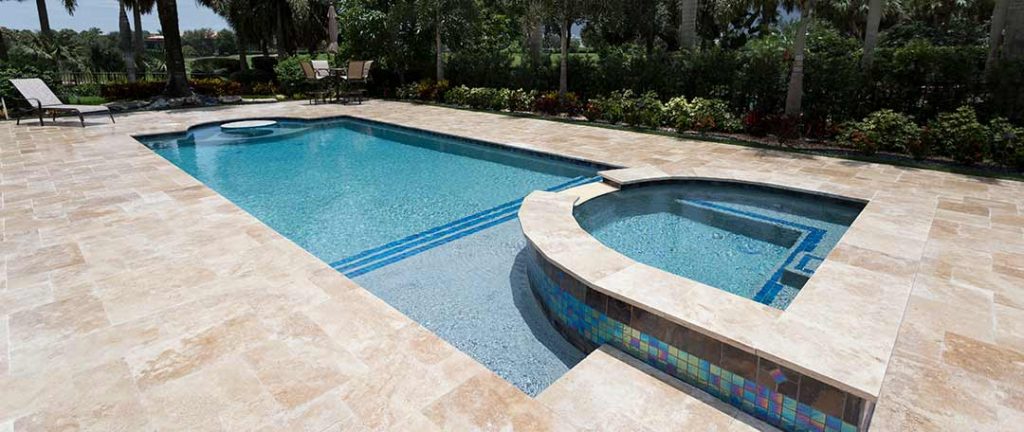 The main difference between salt water pools and traditional chlorinated pools, of course, is the amount of chlorine in the water. Contrary to popular belief, however, the water in salt water pools doesn't have the same composition as sea water. They only have about a tenth of the salinity, actually. They're not entirely chlorine-free too. The salt water pool system creates chlorine using a process called electrolysis to disinfect the water. But chlorine levels of salt water pools are definitely lower than chlorinated pools.
Mission Viejo Pool Services: Converting to a Salt Water System
As enjoyable as swimming in pools may be, the sting people feel in their eyes and noses after prolonged chlorine exposure isn't. To add to that, storing and handling chlorine poses a lot of risks to homeowners. For this reason, more people are opting to build salt water pools instead of traditional chlorinated ones.
Owners of existing chlorinated pools don't need to worry, though, as these pools can also be converted into salt water pools with the help of pool service businesses.
Whether homeowners decide to build one or convert their existing pools into one, thorough research should be done beforehand. There are many benefits to salt water pools but there are some disadvantages to them as well.
Benefits of Salt Water Swimming Pools
Salt water pools are gaining popularity because people are becoming more aware of their benefits over traditional pools:
Low Chlorine Levels
Salt water pools have significantly lower levels of chlorine. This means that the water is much gentler than that in a traditional chlorinated pool. Homeowners can enjoy their daily dips in the pool without having to worry about their eyes and noses stinging. People with sensitive skin can also enjoy swimming freely at little to no risk of triggering any skin allergies.
Overall Safety
Maintenance of salt water pools is also deemed safer than that of its traditional counterpart – the mere storage and handling of unsafe chemicals needed for traditional chlorinated pools is already enough to say so. But research also suggests that constant exposure heavily chlorinated swimming pools can have long-term, negative effects on people.
Ease of Maintenance
In salt water pool systems, chlorine is only produced as needed. This means that salt water pools require less maintenance compared to traditional pools.
Disadvantages of Salt Water Swimming Pools
Despite all these benefits, salt water pools aren't perfect and they're definitely not for everyone. They come with their disadvantages as well:
Cost of Construction or Conversion
The benefits of salt water pools come at a cost – a literally higher cost compared to traditional pools. Homeowners who decide to go the salt water route should be prepared to shell out a significant amount of money for this investment.
A salt chlorine generator alone already costs somewhere around $500 to $600. An entire salt chlorination system would cost a homeowner $1,500 to $2,500 – this is excluding construction and material costs.
Complicated Maintenance and Repairs
Caring for these pools is more complicated than doing so for traditional pools. One would need the guidance and expertise of experienced pool technicians for any pool problem that they may encounter.
Natural Effect of Salt
While chlorine is definitely a more hazardous chemical compared to salt, the latter is still considered abrasive and may damage certain materials in the pool. Salt reacts with metals like zinc, iron, and steel. So using these for pool fixtures like underwater lighting is not ideal.
The best surrounds for salt water pools are those made from dense, non-porous materials. Concrete pavers, slate, granite, and sandstone are some materials that would work best for salt water pools.
Because of this limitation though, homeowners may find themselves spending even more upon construction of these pools. More so for homeowners converting from traditional pools to salt water pools as they would need to replace materials and fixtures that won't react well with salt water.
Once homeowners decide to go for salt water pools, the next step for homeowners is to prepare for its construction or conversion and learn as much as they can about their maintenance. This is still true even if California homeowners get Mission Viejo pool services from pool maintenance companies – it's still important to know how to care for one's own pool.
What Homeowners Need for Salt Water Pool Conversion and Maintenance
The salt water pool system involves a salt chlorine generator. This generator is the main piece of machinery in the system so it's important for homeowners to have at least a basic understanding of it.
During the process of electrolysis, the salt chlorine generator dissolves the salt in the water and breaks it down into hypochlorous acid and sodium hypochlorite – the same sanitizing chemicals found in chlorinated swimming pools.
Choosing Salt for the Generator
The salt chlorine generator would require certain types of salt to function. The most commonly used salt are:
Solar Salt salt derived from sea water through solar evaporation. Because this salt comes straight from sea water, this may contain impurities like sea bacteria and brine shrimp. Along with a salt water filter, the salt chlorine generator is able to filter out these impurities.
Mechanically Evaporated Salt salt derived from sea water through heat generation. This mechanical process destroys any organic matter that may contaminate the salt.
Mined Salt salt derived from mines. May cost more as the other options as this is considered salt in its purest form.
Deciding on which salt to use for one's pool can be done with the help of pool maintenance businesses. They will also determine the amount of salt needed for one's pool based on the pool size.
The biggest disadvantage to salt water pools is the costs associated with its construction and maintenance. Homeowners who can afford them, however, are highly encouraged to choose salt water pools over traditional pools for all the benefits they can get.