When the cold, snowy winter weather starts to go away and the warm spring weather arrives, many starts to think of family get-togethers involving barbequing. The first thing for those great barbeque parties is having the right grill. With so many types, sizes, and special features, you will need to first evaluate your needs to find the right grill for your cooking needs. To help you some with your decision on the right grill check out Rec Tec vs Yoder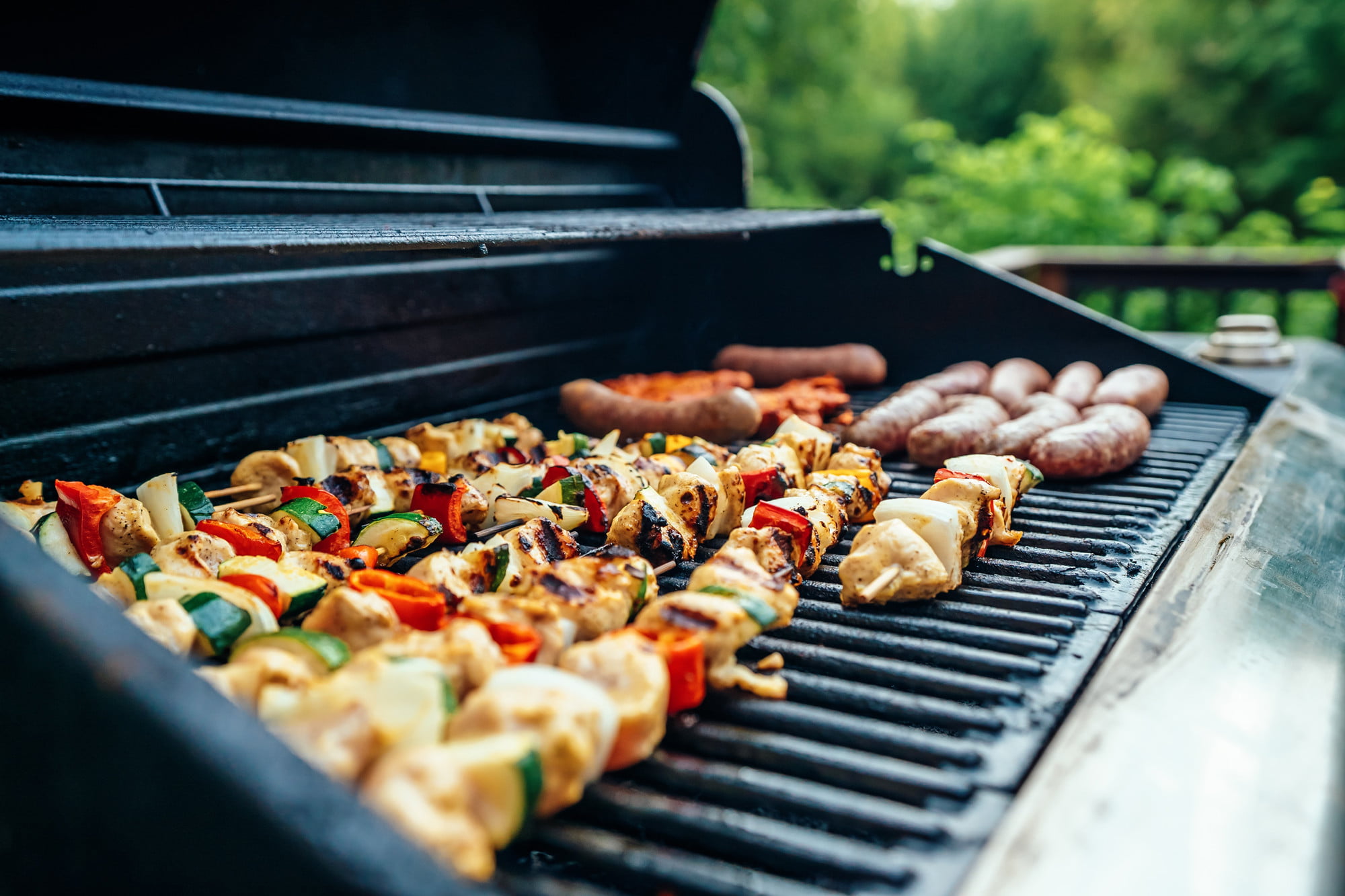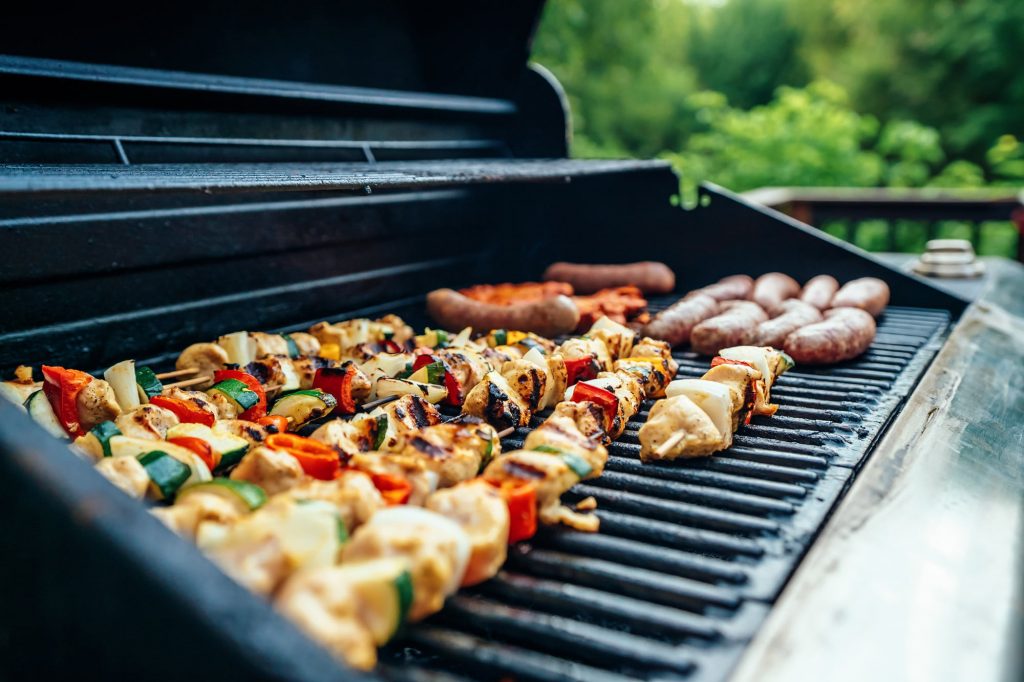 Here are the steps you can use to help you choose the right gass grill for your cooking style.
Choose a grill type
Charcoal—this is the grill for the one that likes the unique flavor and is patient when grilling. This is one of the most common grills used. The charcoal grill will give your food a smoky flavor from the charcoal used. They do require clean up after every use and take longer to start up. They are one of the least expensive grills. Because they cook the food from the bottom, you will have to turn the food occasionally to prevent one side from being burnt and the other side is raw. They are also portable so they can go to tailgating parties, to a park, etc. They do not have any temperature control so the food will have to be decided whether to cook it on direct or indirect heat. It is also messier.
Gas—this is the grill if you have a large budget because they can be expensive. They will give you better control of the temperature of a grill and are fueled by natural gas or liquid propane. Although a bit more expensive, they do require less effort and time. They also have the advantage of instant ignition and being able to adjust the temperature. The one disadvantage with a gas grill is that you do not get that smoky flavor you get from grilling with charcoal. Cleanup is also easier. When using propane, you can generally get sixteen to twenty hours of grilling time before you need to refill or replace the tank.
Electric—these are perfect if you live in a condo or apartment as you just plug it in and you are ready to grill. You do not have to worry about gas or charcoal but this grill does not give you as much flavor as the other two do. These grills do not have an open flame or generate a lot of smoke so they can be used indoors safely. When you clean them, you need to make sure that you keep the water away from the electrical components of the grill or it will not work right.
Smoker/pellet grill—these will cook a large amount of food for a longer period of time but they pack in the flavor into your food. They are bigger than an average grill and can be fueled by wood pellets. Some smokers are fueled by propane or charcoal.
Grill size
If you plan to have parties or have large family gatherings you should consider a larger grill so everyone can eat at the same time. You should look for one that is 550 to 650 inches in size. If you have an area that you will use for grilling, it is best to measure it before you choose a grill so you do not get one that is too large or too small for the area. If you like to cook larger pieces of meat and have the room, then be sure to buy from a great butcher as well to add that extra touch of quality to your BBQ.
Features and accessories
Shelves—these are great for putting utensils, marinades, seasonings, and plates of uncooked food when you are grilling. It saves time having to go retrieve things you need. Make sure that if the grill has shelves they are off to the side and sturdy in nature.
Thermostat—having a built-in thermostat will help you avoid over or undercooking. This is a big benefit if you can tell the temperature of the inside of the grill. The meat will turn out better if you are more sensitive to the temperature of the meat.
Power—if you are grilling a lot at one time you will want to make sure that you have enough power. The power of a grill is measured by the BTU's (British Thermal Units). For example, if you purchase a grill with 12,000 BTUs it will have the capacity of cooking a lot of food quickly.
Grill cover—using one will help to preserve your grill and increase the lifespan. The grill cover will protect your grill from the elements. You should look from one made of oilcloth, unlined vinyl, or nylon weather-proof cover. It will help protect your stainless steel grill from tarnishing. Do not get one that is flannel or felt-lined as they are great materials for nesting squirrels and mice.
Burners—you should choose one that has at least two brass or stainless steel burners. This will allow you to cook more on your grill, such as a side dish. You should stay away from cast iron or aluminum burners as they can easily corrode or rust.
Grilling sheet or basket—these are necessary to keep any smaller food from falling through the grates to the grill ashes or flames. Some of these small foods include shrimp or vegetables.
Materials—you want to make sure that the materials the grill is made from are well constructed so it will last for many summers. They are commonly made of stainless steel, cast iron, or cast aluminum.
In conclusion
When choosing the right grill for your cooking style, you should make a quick list of how you cook, do you cook for large family gatherings or have neighbors over, or just for your family, and how often you will grill out. Know your cooking style before shopping to ensure that you get the right grill that will give you lots of enjoyable meals.