Practicing a form of meditation can be a relaxing way to calm your mind and escape from the stresses of daily life. Some people prefer to have an active element to their meditation by practicing yoga, while others like to simply clear their minds and find their breath. No matter what your personal meditation style may be, one great way to bring in another dimension to it is to create an outdoor space in which to practice.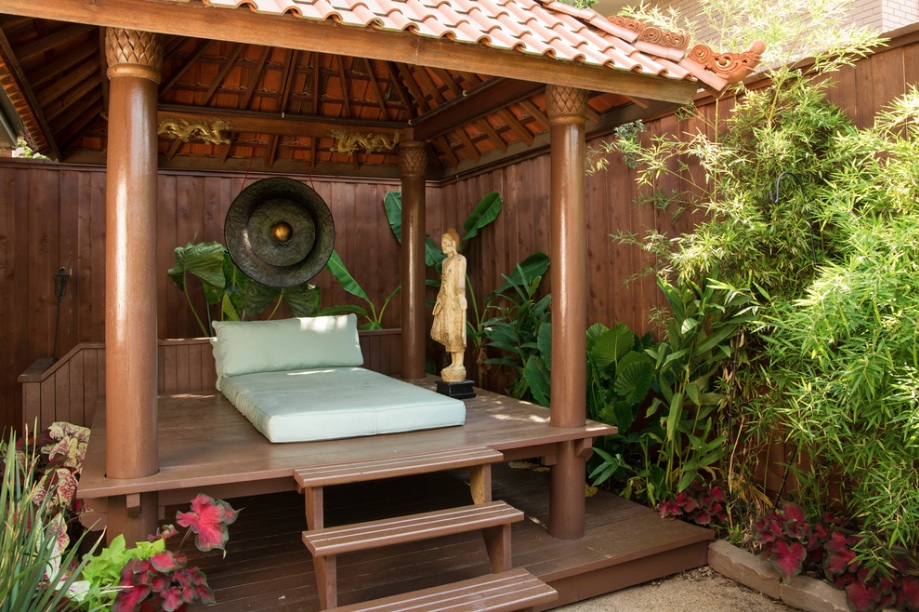 By having your very own meditation area in your garden, you can connect with nature and enjoy your practice surrounded by calming colours and sounds. If you would like to transform an area in your garden, specifically for use during meditation, here are a few tips to help you get started.
Incorporate a Water Feature
The soothing sounds of rushing or bubbling water can add a unique aspect to your meditation practice. Sounds are an excellent way to focus your mind, and such a natural sound will only increase your ability to get the most out of your meditation. The perfect water feature can fulfil the purpose while also adding serene beauty to your garden.
Depending on the size of the water feature that you would like to incorporate into your meditation area, you might be looking at a fairly complex project. You might also wish to have a waterfall or fountain as a part of your water feature so that you can benefit from those natural water sounds throughout your meditation. Have a look at Water-garden.co.uk to find out exactly what sort of equipment you will need in order to achieve your perfect vision for your water feature.
Use Calming Colours
Some gardens are full of bright, flowering plants that are bursting with colour. While such plants are no doubt beautiful, it might be a good idea to steer away from such vibrancy when crafting your meditation area. During your meditation practice, you want to achieve a certain level of calm. Because colours from different types of plants can have a direct effect on your mood, choose those that will relax your mind instead of stimulating it when selecting the plants for your meditation area.
It is a good idea to look for plants with softer, soothing colours like light blues and pale pinks. You can even be specific with the colours found on the leaves of the plants you choose by avoiding bright and vibrant greens. Always try to incorporate softer hues in order to create a soothing space.
Consider Fragrance
The power that different smells have in aiding meditation is no secret, as is evidenced by the burning of incense or candles during meditation. Consider bringing some aromatic plants into the mix to give yourself the ultimate meditation enhancer in natural fragrances.
You can't go wrong with calming lavender when it comes to both colour and fragrance. Eucalyptus is another great choice that is renowned for its calming and stress-relieving effects.