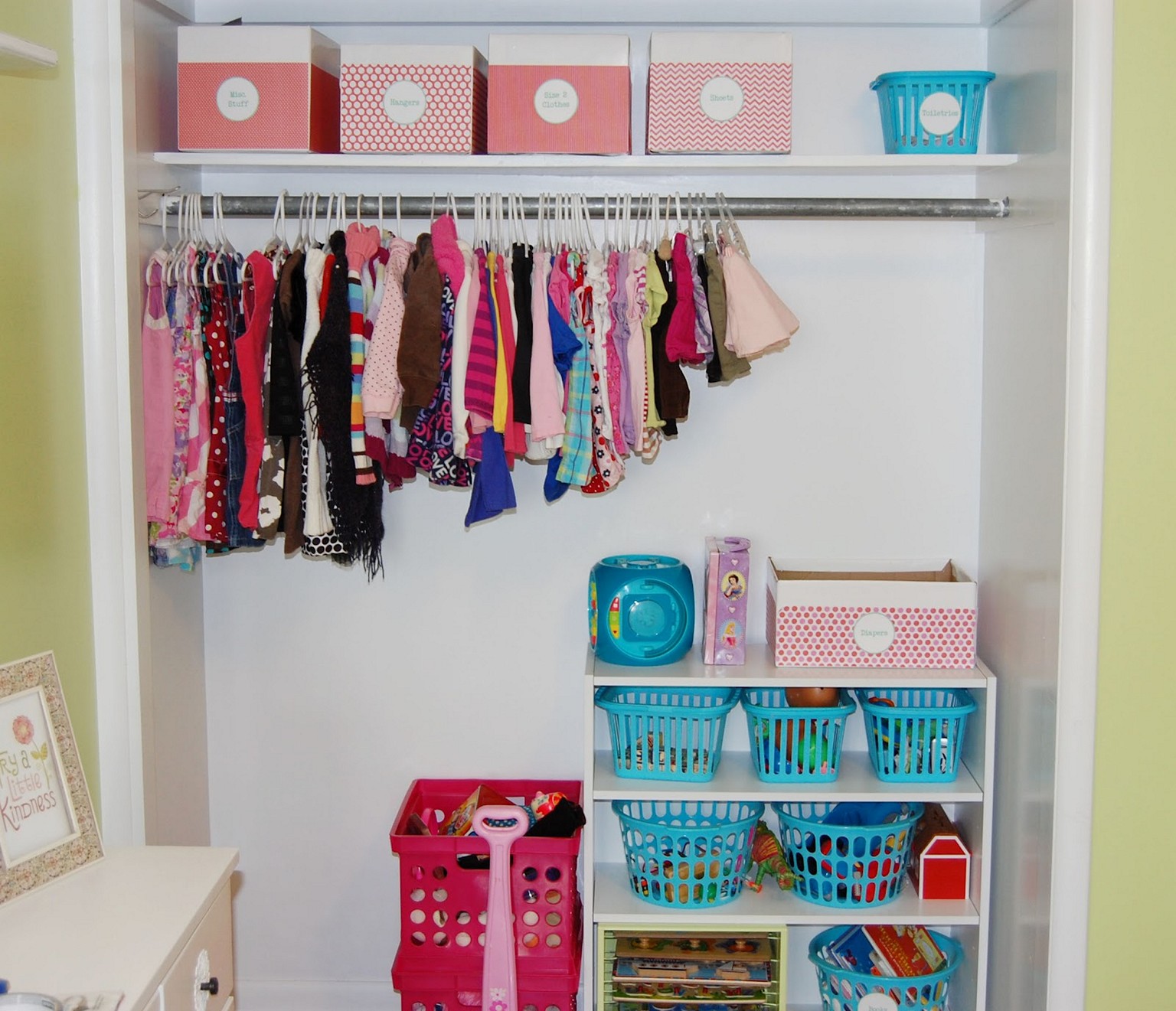 Think about how amazing it will be if you can do something to save your money and the planet at the same time. Hand-me-downs are a great way to do that.
If you have many children in your house, one of the most significant expenditures each year is clothing. You can make a lot of money from using Hand-me-downs in your child's wardrobe.
But if you do not have a system, you will forget what you have when you need it. Here are some baby clothes storage ideas that will help you organize your fast-growing kids' clothes.
A constant flow of clothing in and out of the house can be quite intimidating. There are high chances that you will discover a Hand-me-down kept at the back of the closet after your child has outgrown it.
Therefore, it is advised to create a management and storage system not to miss any Hand-me-down expiration date. Kids grow very fast, and the older they get, the more you must buy new clothes for them.
This article contains some baby clothes storage ideas to ensure that the clothes you save to transfer from one child to the next can be utilized and will be easy to find.
How to Organize Hand-Me-Downs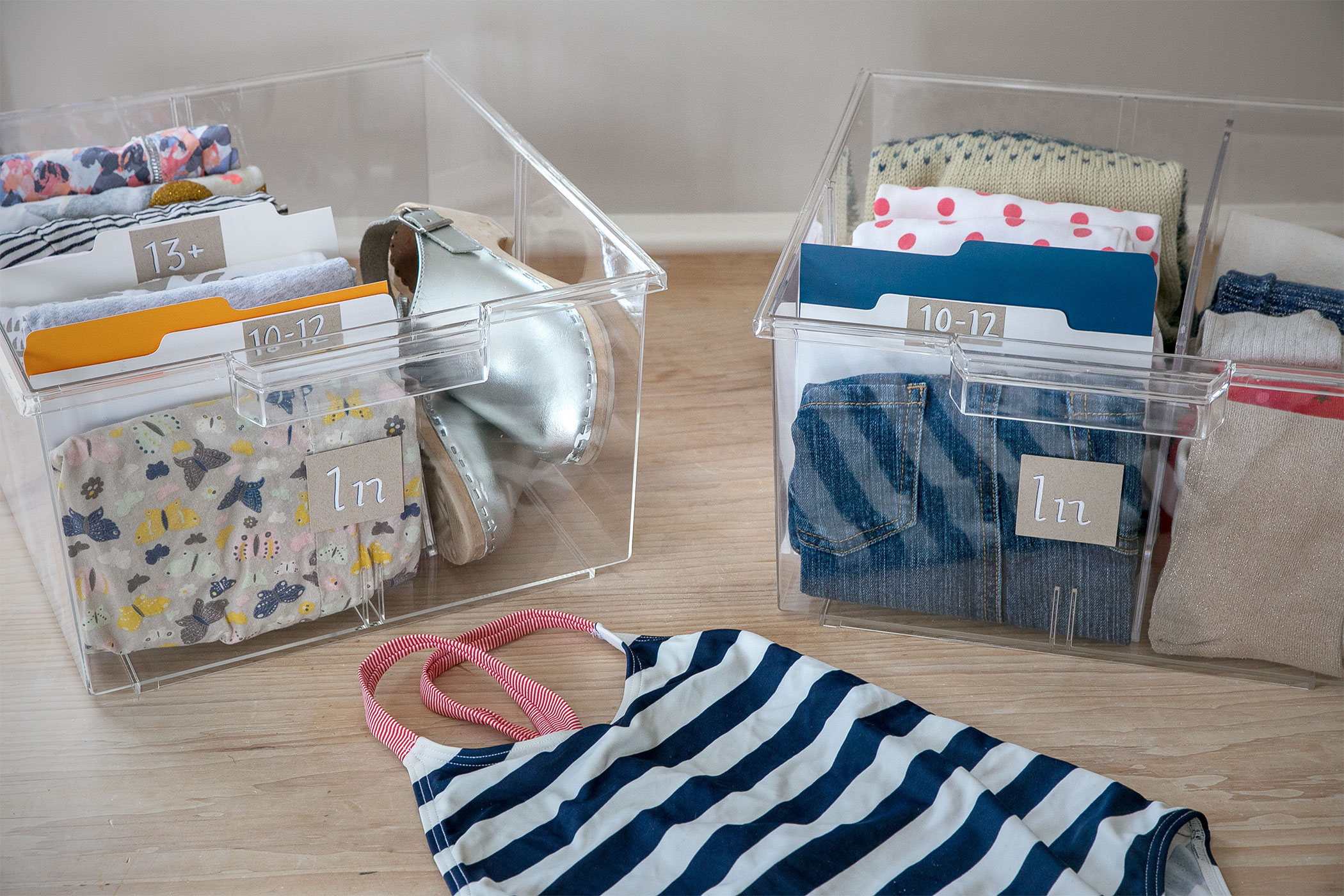 Whenever you receive a bag of Hand-me-down clothes from a relative or a friend or collect your own older child's clothes that are now outgrown to keep them aside for a younger child, you are taking up a big organizing project. If done right, Hand-me-downs can help you save a lot of money and time.
First step: Declutter
After receiving a hand-me-down, you do not have to save everything. Store only what is worth saving, and give the rest away. Clothes take a lot of space, so you don't want to keep unwanted clothes inside your house. Make sure you get rid of anything stained or ripped. If any piece of clothing does not have the right fabric or is hard to put on, there is just no reason to keep it.
Wash Them
When it comes to baby clothes, it is essential to wash them thoroughly before storing them because baby clothes have lots of yellow stains. Washing clothes is also essential for the prevention of other problems related to health.
Create a Filing System
Classification is a brilliant solution to successful Hand-me-down storage. You can make categories according to your preference. One of the methods of classification can be based on size. Determine if the clothes are too big or too small for your child. Clothes can also be sorted based on the season. Gender can be another classification category.
Label the Bins and Files
When you start accumulating outgrown clothing, you will collect many boxes of different sizes and seasons. If you do not label them, you'll either end up forgetting or messing everything up. Label all the boxes and files in such a way that they do not lose them.
Simply writing on the box from a marker is a good option. The labels can be printed as well. Affix in and out labels to the respective boxes and sizing or recipients name labels to the specific files.
Plan Before you Begin
As soon as the weather starts changing, collect clothes from the laundry that you will put away for the season and store them in the basket. It is a good idea to plan your inventory so that you do not get stress later.
Use Airtight Space Bags
After you sort clothes, you can use transparent bags to store them. Fold the clothes nicely so that they are flattered after the bag is compressed and can be stacked neatly.
You may need to use a lot of bags, depending upon how many clothes you must store. Seal the plastic bags and vacuum the air out to compress it. After the bags are compressed, masking tape and a marker can be used to label them. You will find this technique in many baby clothes storage ideas.
Baby Clothes Storage Ideas: The Process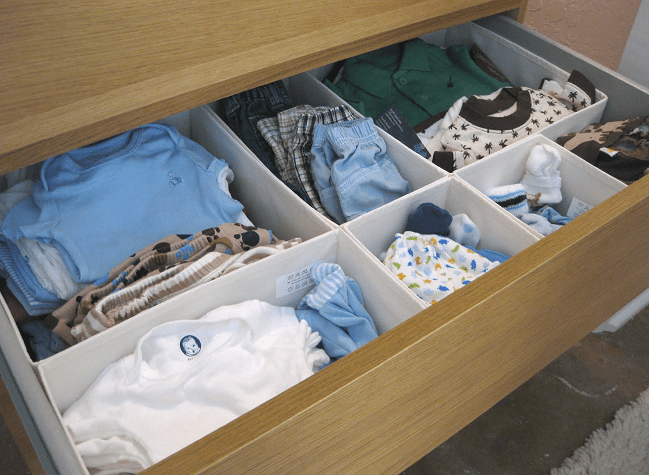 It is essential to create a simple, systematic way of organizing Hand-me-downs and outgrown clothes so that there is less risk of getting mixed and clothes going messy. Before starting the process, make sure you have bins, boxes, and bags because you will need a lot of them. Bags and boxes can be used for donations. You can also use a laundry basket from the house.
The very first step is to gather all the clothes in the house. Collect all the clothes and wash them properly. After they dry, could you put them in the laundry basket? Walk around the house and check every single drawer to pluck out any clothes you want to giveaway.
Fold all of them and put them in bins. Sort the clothes according to the size, gender, season, quality, or category you want. If any cloth is torn or stained, it should go to a separate pile. It is a good idea to keep off-season and in-between sized clothes together rather than separating them into separate bins. Many people create three bins, put clothes away, store some, and another for donation.
Make sure you put the lids on all the bins. Of season clothes should be put in the designated area (usually the basement). The process is time-consuming, but it is worth it. You will not just save money by not having to shop for clothes, but you will also save a lot of time.
If you have a plan to organize Hand-me-downs, it becomes easier to deal with multiple wardrobe and styles. A clutter-free home not only looks beautiful but also gives a peaceful vibe.
Some More Baby Clothes Storage Ideas
If you are a new mom, your life is undoubtedly stressful. Here are some ways you can organize baby clothes to prevent stressful searches for them later.
Organize by Item Type
Classify the area where you store the clothes into different sections. Keep shirts with shirts and socks with socks to know where to reach for the desired kind of clothing whenever you want to.
Use Size Organizers
Hanging clothes are more comfortable to see and grab rather than folding one. Usually, baby clothes come with a plastic hanger with the size marked, so you only need to hang them up in the closet. Organizing the clothes this way helps you to notice them better. There are little plastic disks available in the market with sizes marked on them. They are not very expensive and can help you organize your child's wardrobe to a great extent.
Use Drawer Dividers
Drawer dividers can be used to divide drawers and store socks, towels, blankets, and any other clothing piece. You can even keep a drawer divider in the bathroom. Small baby clothes get lost and disorganized very fast. If you use these organizers, your drawers will look neat and clean.
Keep Daily Use Items Close to the Changing Table
Store all the required clothes on the top shelf near the changing table. If you do not have the one, you can keep a basket with all clothes and accessories for easy access so that you don't have to continually search for the items you want while your child is crying non-stop.