An increasing number of people are beginning to appreciate the addition of patios to their homes. Adding patios to your property can help increase the value of your house. Patios are great spaces for spending time with friends and family, but you need to make it comfortable during summer season. One way of making your patio an ideal space is choosing the right cover that will provide adequate shade. There are plenty of choices for a patio cover, and here are a few for you to consider.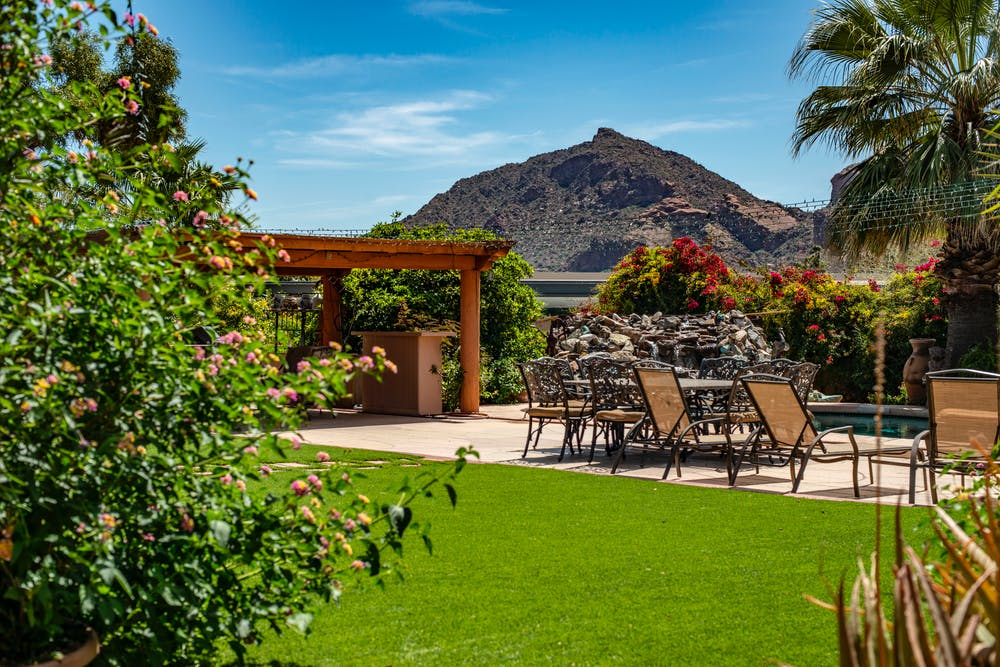 Pergolas
A pergola is an outdoor structure with a grid of beams and rafters to hold the roofing, supported by columns. It can be a freestanding structure or attached to your house. This mini-shelter can be covered or open as protection from elements. Pergolas are one of the most common patio covers that provides shade but without taking away the view. According to www.cityseamlesspatiocovers.com, this type of patio cover can easily match the design of your house. You need to perform regular maintenance to prevent problems such as chipping paint or rotting of wood. A pergola would look good with fairy lights, flowers, and vines in it, giving your backyard an enchanting feel, especially at night.
Lattice
A lattice-style patio covers features of a design that wraps around the structure composed of thin pieces of wood. An affordable type of patio cover, but you need to be careful in choosing the type of wood to make sure it can withstand any natural elements to ensure a longer lifespan.
Extended Roof
Extending your house's roof is also an excellent idea for a patio cover. It gives you a beautiful and straightforward concept by enlarging your primary roof. You need to be aware also that extending your roof can be time consuming and expensive. This type of patio cover does not require any treatments, but you should clean it regularly.
Glass Patio Cover
To achieve this type of patio cover, you need to use a solid glass sunroof that will allow sunlight to pass through while protecting against other elements. A retractable version is also available in the market, where you can get full, unfiltered sunlight when you need it.
Freestanding Patio Cover
A freestanding patio cover is easy to build, as it doesn't need to connect to your house. You will have a seating and patio area that you extended to your backyard. They are best if you plan to add an outdoor kitchen in your patio.
Patio Cover with Fireplace
It would be nice to sit and relax on your patio with a fireplace serving as the cover's support. Add a wicker lighting fixture as an accent to the fireplace, which contributes coziness and relieves your stress. These patio covers are best in areas where nights can be chilly. With a patio cover, you don't have to worry about staying out too late.
Final Thoughts
There are many variations of patio covers that could satisfy your needs for the area. It may be best to consult experts to know what patio covers will work best for your area so you can be sure that you are utilizing this area in your home efficiently.