The summer season brings with it the quintessential vibe of relaxation, carefreeness, and adventurousness. When summer comes, you may dream of hitting the road for a quick getaway, taking a plunge in a nearby lake, or having a fun outdoor picnic with friends. However, one thing that's not too enjoyable about summer is when it becomes too hot for comfort—especially when you're staying indoors.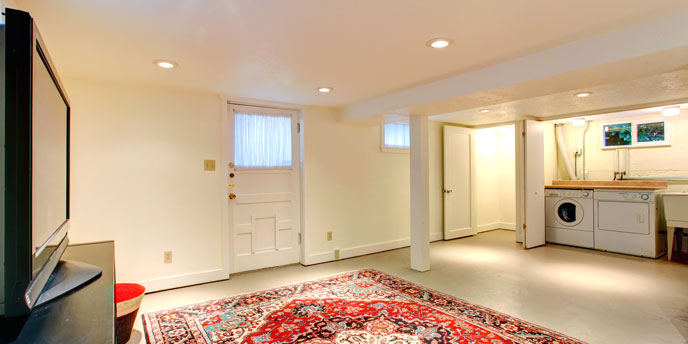 Experts say that the effects of climate change are upon us, and summer days are becoming warmer than ever. In fact, studies have shown that global temperatures have been increasing by an average rate of 0.18 degrees Celsius every decade since 1981. While there's nothing we can do to directly address the weather condition, there are ways that we can control high temperatures in our homes during the summer months. Here are just some ideas that you can try out for yourself.
Use a Fan or Air Conditioner
Cooling the indoor air through a fan or AC unit is the most obvious and immediate solution to unbearable heat during the summer months. The best type of cooling device for your room or living space depends on its size and its design. You can choose window-type or split-type AC units, install a ceiling fan, or buy a portable air cooler. Be sure to install these appliances properly and hire a professional to do so if needed.
Install Curtains or Blinds
Physically shielding your room from sunlight can do a lot to make your indoor environment cooler. This is especially important from noontime up to the early afternoon, which are the hottest times of the day. If your windows are completely bare, consider installing some type of covering such as curtains, blinds, shutters, or screens.
Insulate Your Home Properly
The abovementioned tips may not be as effective if you fail to address the basic insulation system in your home. Just as insulation keeps the cold out during winter, it prevents heat from entering your home during summer. In order to achieve this, you should keep your living spaces airtight. Experts also advise to make sure that your roof, walls, and floor are insulated. Utilize a material that possesses at least R19 insulation. The R value is a measure of how well an insulation product prevents the conductive flow of heat between spaces. Remember that the higher the R value is, the more effective the material's insulation is. If you are unsure which type of insulation material to install, it would be best to consult a professional for guidance.
Change Your Sheets
Sleep is one of the most significant aspects of daily living that gets affected when the temperature goes up. Even in the evening, summer heat can be bothersome and disruptive to healthy sleep. So, to make bedtime more comfortable, swap your silk sheets for ones made of linen. The latter textile's loose weave allows more air to circulate and thus makes for a cooler bed to lie on. You might also want to check out percale, a type of cotton that is more crisp and comfortable.
Bring in Some Plants
House plants are a great way to improve the indoor air quality of your home. We all know that plants absorb carbon dioxide and release much-needed oxygen. Keeping a few indoor plants and potted greens can greatly help cool down your surroundings, especially during the hot summer months. Just don't forget to water them regularly to keep them from drying up and dying out.
Install a Water Feature
An indoor water feature, such as a fountain or a bubbling pond, can help stabilize the humidity inside your home. You can place a large one in a prominent spot in your living room or several small ones in the corners of your home. Fountains also serve to create a more relaxing atmosphere.
Go for Lighter Colors
If you're a fan of dark and moody interiors, it may be time to switch it up when summer comes. These hues absorb more light rays and heat, and conversely, bounce back very little of them. You can achieve a brighter and cooler home by using white covers, curtains, and sheets. If your walls are painted dark, you might want to consider having a new paint job done to lessen the heat that's being absorbed inside your living space.
Minimize Heat Sources
You may not know it, but the appliances inside your home generate heat from operation or by simply being plugged into their sockets. In warm weather, it would be wise to minimize the use of gadgets that consume a lot of electricity and that give off a lot of heat. Place them in shaded areas so they avoid being overworked. A range hood can also help keep the temperature in your kitchen low especially when you cook meals at high noon.
Some of these ideas may require a little elbow grease, while others need nothing more than a bit of resourcefulness and creativity. What's important is that you don't let the heat get to you. You can definitely find a way to enjoy the summer from the cool comfort of your home!