The challenges that come along with colder temperatures are felt in every garden. Winter is a time when ice forms, snow falls and temperatures can drop below zero.
With these dramatic changes in temperature it's important that you do what you can to winterproof your garden, this will help you preserve your most loved features, as well as allowing you to get enjoyment out of it until spring arrives next year. Today we're going to look at three different things you can do to ensure that your garden is winterproofed and ready for anything.
Choose durable, slip resistant materials
If one of the things you're worried about is your garden becoming a slip hazard this winter, then we'd highly recommend that you choose materials that are durable and slip resistant.
Outdoor porcelain paving is an excellent choice if you want something that's going to provide you with suitable grip during winter time. Porcelain paving is non-porous, which means it won't absorb surface water which can later freeze overnight.
With low-quality paving, the water within the tiles can rapidly expand and cause huge cracks and chips in your patio. With porcelain paving, the ice won't damage your tiles, and it won't turn your garden into an ice rink either.
High-quality porcelain paving suppliers assign their tiles a grip factor rating to signify how slip-resistant each range is, this makes it very easy to choose the tiles that are most suitable for the weather conditions in your garden. Once installed, you'll be able to walk around your garden all-winter long without worrying about slipping or falling.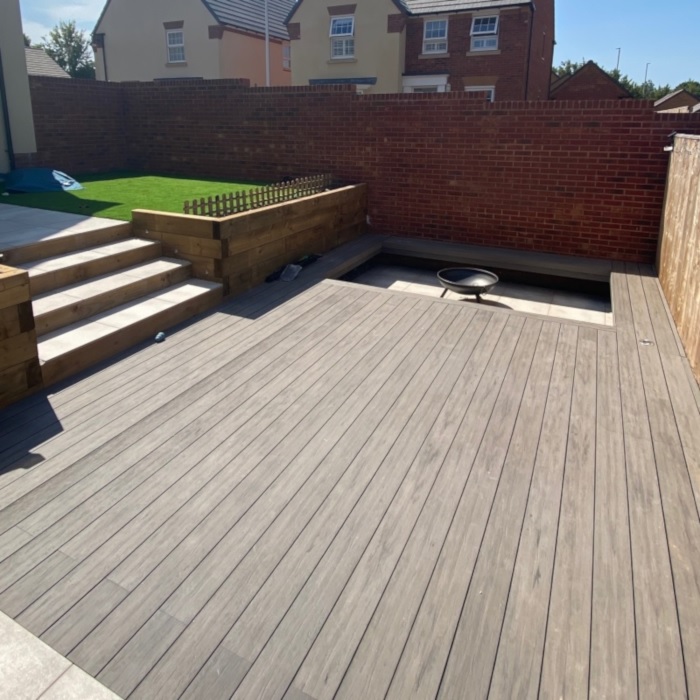 Install a fire pit or garden heater
There's nothing better than sitting round a fire on a chilly evening with a hot chocolate and a blanket. Adding a fire pit to your garden is a great way to get more use out of your outdoor space during the winter. We'd highly recommend taking some marshmallows to toast too!
If a fire pit doesn't take your fancy, you could add a garden heater to your outdoor space. Although not as mesmerising as a real fire, outdoor heaters they're perfectly good at keeping you warm while you relax outdoors. Some garden heaters even feature lights and speaker systems, perfect if you're planning a small gathering for Halloween or Christmas 2020.
Consider an insulated garden room
If you're really keen to spend lots of time in the garden this winter, then you should consider investing in an insulated garden room. These structures are designed to let in plenty of light without allowing the heat from within your home to escape.
There are specialist companies that allow you to customise your insulated garden room to fit your garden design and needs perfectly. So, whether you have a large or small garden space, you'll be able to enjoy it while being protected from the elements this winter.
Hopefully these winterproof garden tips will help you maximise the use of your outdoor space all year round!