Many homeowners might not know if their homes are properly insulated or not. But every year, when winter comes around and their energy bills skyrocket, homeowners across the country suddenly get their answer.
If this is a situation you'd like to avoid, you're in luck. There are several easy DIY solutions that you can do to make sure that you keep the cold air out and the heat in.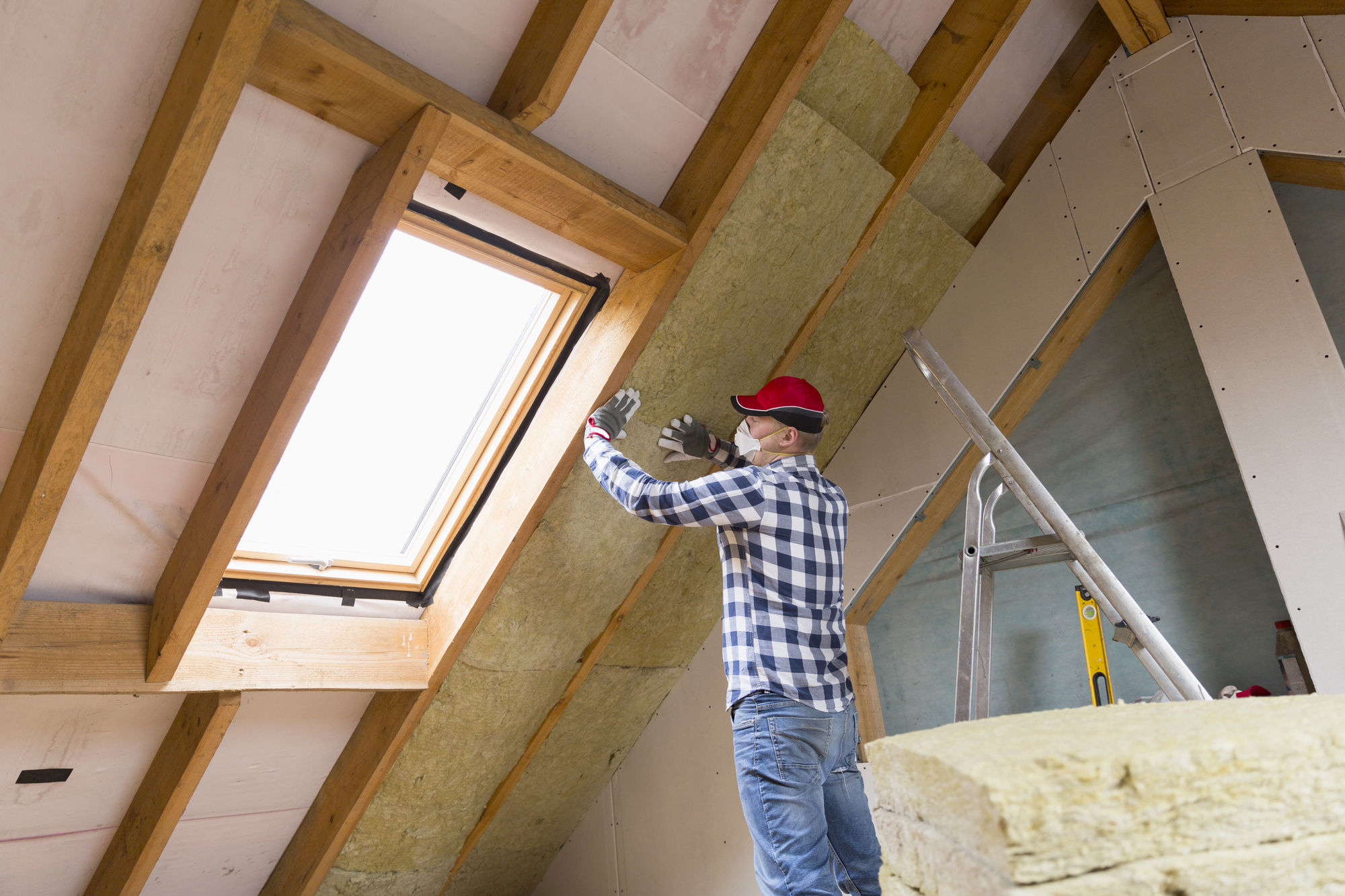 When you live in a more insulated house, you'll notice that you end up saving on energy costs while also feeling more comfortable indoors. Are you interested in learning more? If so, then continue reading and we'll walk you through everything you need to know!
1. Replace the Screen on Your Storm Door
When autumn finally comes around, you may want to think about replacing the screen on your storm door. Instead of a mesh screen, consider switching in a solid glass plane.
Even though you'll likely keep your main door closed throughout the winter, you'll be able to keep the cold out and prevent drafts with this extra layer of protection.
2. Seal Drafty Doorways
You can fill the spaces between the bottom and sides of your door frame and door by using rubber weatherstripping.
If the space that's between your floor and the bottom of the door is extra big, then you can use a double draft stopper. This tool is mainly composed of two cylindrical pieces of foam that slide on to the back and front of your door to stop drafts from seeping in under the door.
These stoppers are extremely effective at keeping cold air from entering into your house during the winter. And it's easy to slide them off and on.
3. Install Loft Boarding
Installing Raised floor loft boarding won't damage your insulation like other types of loft boarding. That's because it's fixed to a strong subframe. This is raised above the joists and protects your insulation from being squashed.
You can also reduce the amount of heat loss through the roof of your house when you utilize the improved insulation.
4. Add Insulation to Drafty Windows
While it might not look nice, you can add a whole extra layer of protection to windows with just a hairdryer and some plastic sheeting. You can purchase plastic sheeting with double-sided tape at most hardware stores.
All you really have to do is stick the sheeting to the window sill and walls. Then, tighten the plastic by using the hairdryer to blow hot air on the sheeting. This is a practical, affordable, and simple way to seal windows during the winter months.
5. Insulate Your Attic
Because heat rises, the attic tends to get heated disproportionally more than the rest of the home. You can prevent this from happening by using unfaced insulation. This is a very easy process that practically any homeowner can do.
Purchase some rolls of unfaced insulation and then spread it out on the floor. Make sure that the spaces between the joists are full of insulation.
When that part is done, you can apply another layer that goes in a perpendicular direction to the joists.
6. Add Drywall 
If you have uninsulated walls in your house, such as concrete or solid brick walls, then you should consider installing drywall to save on energy. When you add thick drywall, as well as some glass wool, you can warm up your cold wall and then keep the cold air out.
7. Insulate Your Water Heater
You can insulate your water heater by basically putting a "jacket" over it. This will let you keep your water warm during the winter months without needing to use excess energy to keep it heated.
To do this, you really just have to purchase a fiberglass jacket from a home improvement store and wrap your water heater in it. When you add this extra layer of insulation, you can reduce your heat loss greatly.
8. Install Thick Curtains During Winter Months
In the hotter months, you can have flowy and light curtains to really help spruce up your home. However, you're going to need something a little tougher in the wintertime.
If your house has windows that let a lot of drafts in, then you should consider buying some heavy, thick, and long curtains. When you use these heavier curtains, you'll be able to greatly cut down on the amount of cold that you let in and the heat that you let escape.
It's best to use curtains that come with a thermal back. This offers an extra layer of protection against cold air.
9. Get Regular HVAC Maintenance
In order to make sure that your HVAC system is working properly, you need to make sure that it undergoes regular maintenance. This includes:
repairing any leaks in your ducts
cleaning your ducts regularly
changing your air filters
You also want to ensure that there isn't any furniture blocking the vents.
Using These Essential Tips for a More Insulated House
After reading the above, you should be all set to have a more insulated house. Insulating your home is easy, so long as you know what you're doing and understand why these tips work the ways that they do.
No longer do you have to spend your winter shivering under blankets while spending a ton of money on energy bills.
Are you looking for other helpful articles like this one? If so, then check out the rest of our blog today for more!