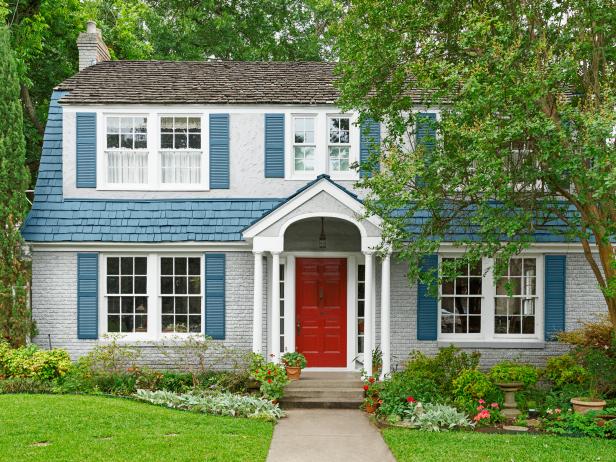 There are many things that will give your home a value boost, but not all of them will be worthwhile investments. Some projects might make your house more livable, while others might only provide the illusion of an upgrade. But what upgrades actually improve your home's value? There are many factors that go into this question, but here is a list of common upgrades that will give you back your money in spades when you decide to sell your home.
1.Garage
The most common and sought-after upgrades people tend to do in the US is to add a garage. Not just any kind of garage but one that can house at least two cars. This is an upgrade that will typically give back your initial investment within three years. This is such a sought-after home improvement because it transforms a regular house into a ranch style, which typically sells for more money. Alternatively, upgrading the garage door to an overhead style will also give you a good rate of return.
2.Roof Replacement
While it isn't always possible, replacing your roof is typically one of the highest returns on investment that you can get on any home renovation project. Replacing your roof after twenty years of wear and tear is necessary for several reasons but most importantly to prevent further damage to the house by water infiltration.
Additionally, if you have shingles on your roof, this is another indicator that it might be time for a new roof as they only last between ten to twenty years, depending on your climate. A normal re-roofing project costs about 50% more than repairing what's there; however, with most insurance companies covering full replacement these days, this is one of the first projects people look to do when their home is damaged.
3. Stone veneer
Stone veneer siding is a very common and sought-after upgrade that has been used all over the US for many decades. Its popularity stems from its ability to transform your home into an instant ranch house by using stone as the lower-level exterior wall where shingles would normally be found. The downside of this strategy is that it can have a negative impact on your insurance bill, so be sure to check with them first before going forward. It also doesn't age as well as vinyl or aluminum siding because it will need to be replaced every twenty years.
4. Landscaping
Many people fail to realize how important landscaping is when selling their homes. Still, almost all realtors agree that landscaping can have a huge impact on the marketability of your house. This means more daylight for you and an easier path for potential buyers walking through your home. The hard part about landscape projects is finding the right balance between what you want and what the buyer wants. You also need to consider that landscaping can have a negative impact on insurance if large rocks are incorporated into your design that may kill someone if they fall on them.
5. Basement/Attic/Crawlspace
Adding extra space to your home isn't always easy, but it is typically one of the best-returning upgrades you can make to an existing house because it will add overall value to your property. Adding a bedroom or two, a bathroom, and even some additional storage in the form of a finished basement will typically pay itself back in five years or less, depending on how well it is done.
Another great way to add space is by finishing your attic if you have enough height for two full floors and adding drywall and insulation there as well. You can do many other things, such as finishing your crawlspace into a storage area or even adding another bathroom there. There are many options for adding space to your home, so be sure that you talk with someone about feasibility before jumping into any of these projects.
6. Gutters
While adding gutters might not change the appearance of a home, they are a key component in making any investment property look good. There are several things wrong with most homes that have never had gutters but here are two examples. Firstly, there is almost always at least one area of the roof that isn't properly draining, which means water probably pooling around it. Secondly, there are almost always gutters or downspouts that don't coordinate with any other aspect of the home, therefore making your house look like something patched together rather than a cohesive unit.
7. Paint Job
Painting is an easy, fast way to update the look of your home without having to spend a lot of money. Another benefit of painting is that it can keep up with repairs to wood siding and minor damage done by weathering, so you never have the need to replace anything before it needs replacing. Additionally, if your house were painted 10 or 15 years ago, you would be surprised at what a difference another paint job will do for its value; however, this should only be an option after doing other projects because trying to coordinate several different crews might end up costing more than just waiting until nothing else needs attention.
8. Hardwood floors
While many buyers today are going for carpet because it is usually cheaper and easier to maintain, hardwood floors can add a significant amount of value to your home if they are in good shape. Many real estate agents will use poor wood flooring to downgrade the value of a house when trying to sell it quickly since replacing them is no easy task. Most people don't realize that hardwood floors have been around for centuries, and while there might be a few tricks you need to know before attempting this project yourself, it's still one of the best renovations you can make to an existing property.
9. HVAC
The HVAC system might be the least exciting on this list, but it usually has one of the biggest returns on investment. Since you will typically replace your furnace and AC every 10-12 years, being proactive about maintenance or knowing what you are looking for can save you thousands of dollars.
No matter how new your furnace is, if it works poorly for a few seasons, then buying a new unit will typically pay itself off in less than five years, if not sooner. Other factors go into determining how energy efficient your home's heating and cooling systems are, such as airflow around doors and windows, insulation levels inside walls, and total square footage of heated/cooled space.
10. Add a room and bathroom
If you have a large enough yard, this is another great way to add a significant amount of value to your property. It's hard for most people to visualize what a house would look like with an addition because it often changes the shape and footprint of the original structure; however, if you're going from one bedroom to two or something similar, then it can be very easy to see where such an addition would go. Adding additional space such as a room and bathroom also means adding more living space, which has benefits when trying to sell your home down the road.
11. Add outdoor features
While not every yard is big enough for having an outdoor patio or deck built, many homes do have enough room around their structures for creating a space to enjoy the outdoors. Even if you don't use your yard for anything other than storage, having an outdoor area will make your house more appealing to the vast majority of buyers because it doesn't restrict you from using whatever you want and can even be a perfect place for pets. Also consider finding out about the high security fence cost.
There are many options when trying to add value to a home, but people always try to do too much at once instead of spreading their renovations out over time, so they never have any one thing that needs constant attention. While there is nothing wrong with making improvements as you go along or even in one big push, just remember that any house only has so much value regardless of how good it looks at its most recent showing.