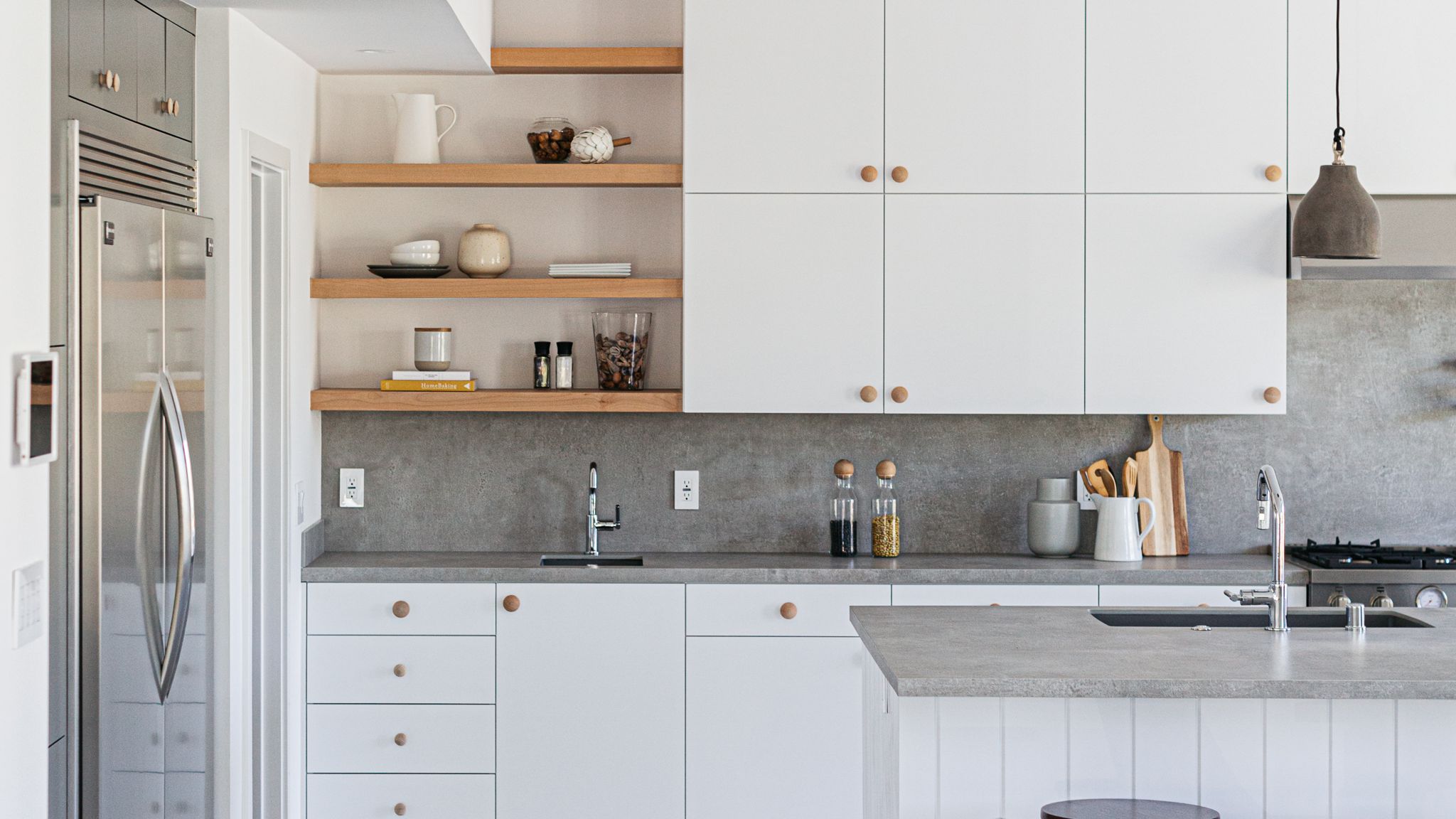 The kitchen is the heart of the home. It is where we prepare food for our families, pour ourselves a nice glass of wine after a long day, and a gathering place for all. As such a special place, it's no wonder we spend so much time and care when designing our kitchens. According to Houzz's 2021 Home Study over two-thirds of homeowners undertook significant renovations to their kitchens, including altering the layout. If you're searching for inspiration to make your new kitchen pop, keep reading as we explore the top 5 kitchen design trends of 2021
1. Colour
It's all about colour, from moody blues to verdant greens, colour is a trend that is here to stay. Colourful cabinetry makes a bold conversation piece in any home. While greens and blues are the colours of choice for high-end kitchens, we have also seen the rise in popularity of red and orange cabinets. If colourful cabinets are a step too much, a coat of paint or a brightly patterned wallpaper can add just the right amount of colour to make a statement.
You don't have to go bright to use colour effectively. Warm and natural tones can create a cozy atmospheric space. Try using tonal hues that reflect the natural world. Woven textures paired with soft accents of natural wood or bamboo all add to the calming qualities of space filled with warm, natural colour.
2. Bold Backsplash
Gone are the days of the boring backsplash. Make a statement with the striking natural grain of luxurious natural stone, or utilize unusual tiles and patterns to create a masterpiece wholly unique to your home. If you're on a budget, consider a vertical orientation for your classic subway tiles to give them a chic modern edge.
3. Storage reigns supreme
Smart storage really makes a kitchen. While many of us thank Marie Kondo for our newly clutter-free mantra, it can sometimes be difficult to achieve without stealth storage. Clever storage solutions are a top trend that we don't predict going anytime soon. If you're looking for smart storage, look at sneaky drawers that utilize dead space or consider investing in a pantry or larder to free up much-needed space in your cupboards.
4. Hot on demand
The quick pace of modern life has made more available faster than ever. And hot water is no exception to that. Why waste time waiting for the kettle to boil when you can install a hot on-demand water tap. These on-demand taps offer boiling or near-boiling water with just the push of a button and have built-in safety features to keep little hands safe from scalds.
5. Compact and clutter free
While the open concept kitchen has reigned supreme for several decades, with more people working from home, space can be a premium. 2021 has seen a rise in popularity of the compact kitchen. Multi-use is key in these clutter-free spaces. To get the look, try minimalist designs that have a multi-function approach, such tables or worktops that fold away when not in use.
Speak To An Expert
If you want personal advice on which of these trends would work best in your home? Get in touch with our team of experts at Matter Design, a home design company based in Essex, UK.