Let's talk about home improvements. With most of us staying home, the conditions of our houses are under more scrutiny—maybe from our neighbors, but mostly from ourselves.
Do you ever walk around your home and think, 'Hm, this room would be brighter if we chose this kind of wallpaper,' or maybe even 'Wow, I never noticed how out of place those curtains are before.'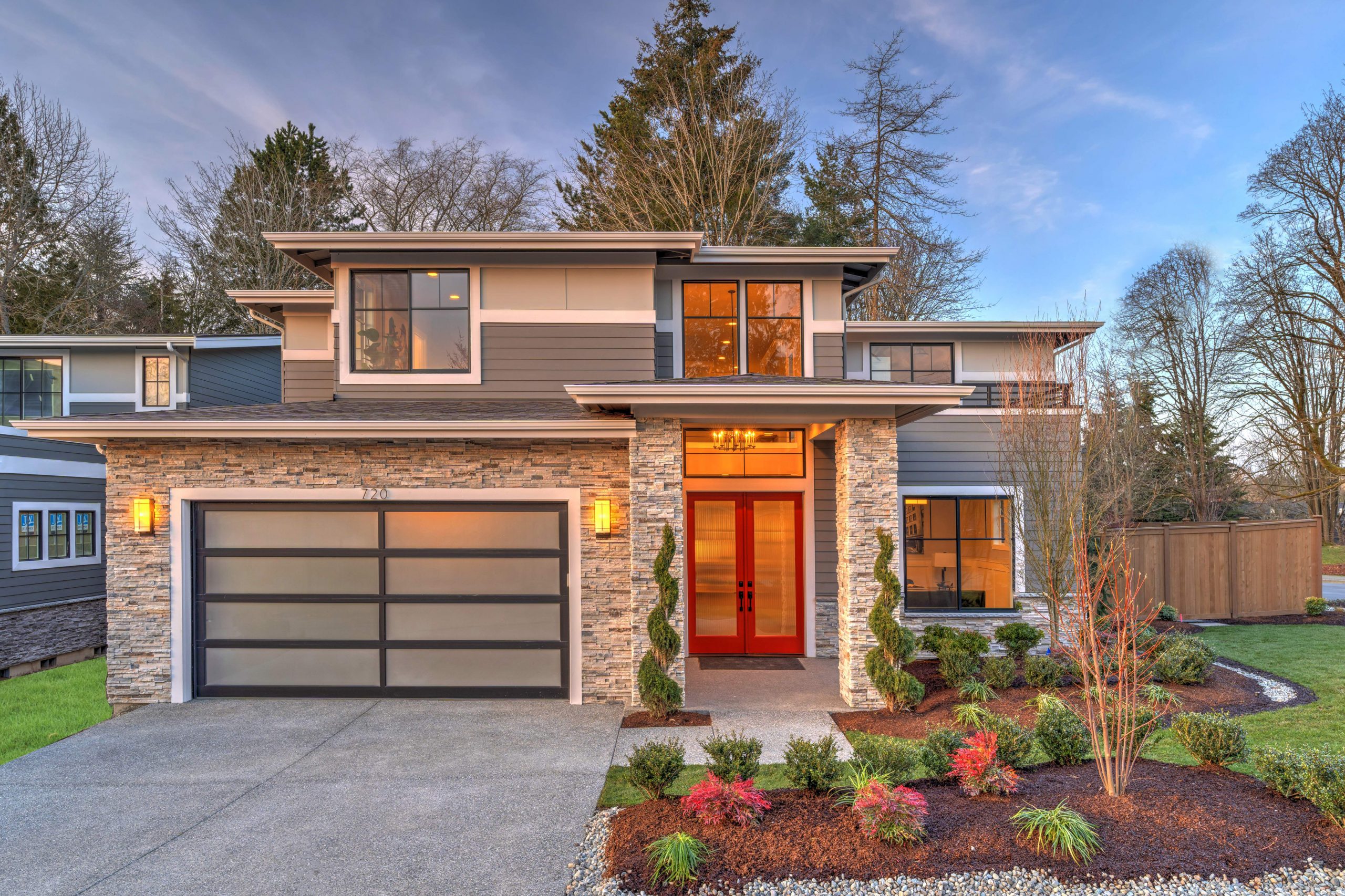 Well, we probably never even paid attention to how our homes look because of how busy and distracted we were, but when you take the time to observe your surroundings, you can spot big or little things that can be upgraded. Or maybe you knew that your home needed upgrades, but you just never had the time to do so, but you have tons of time now that you're spending more time at home.
When you read the word 'big,' you probably thought of your old, dingy garage door—that's why you're here. The thing about garage doors is that they're on display for everyone to see. Just like your lawn, roof, windows, and paint job, your garage door is out there for close examination.
It's important to remember that homes represent those who live in them. Like the way we dress and present ourselves, we should do what we can to make it as becoming as we can and be sure it embodies us well.
With that being said, let's get into the ways you can stylishly improve your home, starting with your old garage door:
Garage door shopping and installation
Just like fashion, home improvement also has trends and styles that change over time. Just pick up a home design magazine and let your eyes feast on all the popular varieties available.
The great thing about the digital age is that all these new trends are available online. Even garage door providers and installation services such as PortesDeGarageMB.com have their websites to show off their best pieces.
Going online and checking out these online galleries is a great way to get ideas for what would go well with your home. Plus, if you're unsure whether the design fits with the rest of your home, you can get a second opinion from their technicians.
You need to remember that it's a task you don't have to do on your own!
Does it fit the architecture?
Depending on your home's architectural style, garage doors won't always be a one-size-fits-all kind of deal. For instance, rustic architecture styles pair well with a 'barn-chic' aesthetic. On the other hand, a modern type of home relies more on clean and crisp lines so internal white doors will look better. Rustic pieces on
a current home will probably look out of place or worn down.
Keeping this in mind, picking a door that complements your home's style is the best way to go about it.
Getting to know garage door styles
It's not much help to know your home's architectural style if you aren't familiar with the kinds of garage doors out there. To mix and match your architecture with possible doors, we'll have to get to know each one to be sure that we have all our options laid out.
Here are the garage door styles that you can choose from:
Raised panel: This style is probably the most popular one, to the point that it's the default mental image that comes up for many people when they hear 'garage door.' It can be made from fiberglass, aluminum, steel, or wood.
Traditional garage doors: These tend to have that fancy wooden quality to them. It's fantastic for Mediterranean, Tudor, Spanish, French Country, Ranch, Craftsman, Cape, Colonial, and Victorian homes. Although it might look old fashioned, you can get mechanisms to match your lifestyle, like the standard roll-up mechanism.
Carriage garage doors: This style has gained popularity for the past years due to its classic touch. The best thing about it is that it pairs well with all kinds of contemporary homes. Made to mimic old doors for carriage horses, it does have that pastoral charm to it. But unlike real carriage doors, modern garage doors that come in this design don't have to swing open. For practicality, these models come in folding automatic openers.
Contemporary slab garage doors: With clean and crisp lines and modern touch to their design, this style is particularly useful in complementing a contemporary home. Aluminum frames and tempered glass panels can either be tinted, clear, or frosted. These doors look clean and uncluttered.
Now that you know some of the different garage door styles, you can probably imagine which one would pair well with your home. But it doesn't need to stop there, as there are other aspects below that you might want to consider.
Searching for the right garage door is just as important as any part of your home. Commonly, people mistake garage roller doors with garage roller shutters. While most people cannot t differentiate the two, understanding it can give you a better sense of what you exactly need.
How does it open?
While you're at it, it would also be smart to consider the mechanism. To put it simply, you need to think about how you want the garage doors to open. There are several options to choose from, and the style of the garage door can depend on the mechanism you think would be practical for your home and your lifestyle.
With that being said, there are pros and cons to each type of garage door mechanism. To help you out with weighing your options, we've simplified it and listed it all down here:
Single panel garage door: These are also called swing or up-and-over doors. You can probably tell from the name that these doors are just single slabs that open by moving up and over your car.

Advantages of a single panel garage door:

Cheaper
Easier to install
Various designs and materials available
Simple
Great for vintage lovers

Disadvantages of a single panel garage door:

Safety risks
Needs more space
Expensive to fix

Sectional garage door: Made from several panels and connected by hinges, this type of garage door opens vertically. It curves and bends as it goes up until it's completely parallel to the ceiling.

Advantages of a sectional garage door:

Space-saving
Remote opening
Customizable hardware, window inserts, textures, and colors
Insulated or uninsulated
Low maintenance

Disadvantages of a sectional garage door

Expensive
Requires multiple parts and tracks

Roll-up garage door: Normally, these aren't used for houses. You can find these in commercial spaces like storage units. Made from several smaller sections, these types of garage doors can easily be rolled up and around a drum above.

Advantages of a roll-up garage door

Great for limited ceiling space
Durable and long-lasting
Withstands harsh weather
Can come insulated
It can be used with or without springs.
Can be enclosed to avoid corrosion, freezing, or rust
Low maintenance
Quiet
Often automatically operated

Disadvantages of a roll-up garage door

Limited appearance and designs
Difficult to paint
Expensive to replace

Side-sliding garage door: This type of garage door kind of works like a sectional garage door, but it opens to the sidewall rather than the ceiling.

Advantages of a side-sliding garage door

Great for a garage with limited headspace
Automated operation
It does not require balancing springs.
Does not disturb the room above
Easier repairs and replacements

Disadvantages of a side-sliding garage door

Costly
The bottom track can be affected by snow or ice during cold temperatures.

Side-hinged garage door: These doors swing open and are very classic when it comes to design. Essentially, they're a lot like barn doors, and they can even be made from wood. More side-hinged doors are made from steel these days, and they can also be automated.

Advantages of side-hinged garage doors

Stylish
Secure as they are constructed more durably
Can be automated

Disadvantages of side-hinged garage doors

Requires more clearance in your driveway
Difficult to install in particular terrains
More maintenance
Bring the light in with some windows.
Lighting makes all the difference, and it's not just a great idea that you can apply for the garage. It's great for all parts of your home. The garage is usually dark and dull, so getting a garage door with a window would be a fantastic way to brighten things up.
Light also makes a room feel more expansive and fresher. If you spend a lot of time working in the garage, having good lighting is imperative. Natural light isn't just healthier for your mental health—it's also eco-friendly as you'll need less use of electricity.
Aesthetically, its windows also make this part of your house welcoming and homey.
Get it insulated!
The garage can be a chilly place, especially when the temperature drops. Thankfully, there are insulated garage doors available. It's not only comfortable for you, but it can also help avoid damage to the stuff you keep in the garage.
Another plus of insulated garage doors is that you don't have to trade in style for comfort since all kinds of designs are available for insulated garage doors. This way, even if it's below-freezing temperatures, the garage will still feel nice and toasty.
If you live in a very sunny area where temperatures rise significantly, it wouldn't be reasonable for you to opt for steel doors. This will just absorb heat and make your garage unbearable. So, if you have this problem, getting insulated garage doors will solve it.
If you think that getting windows doesn't bring enough light into the garage, why not just completely replace it with glass garage doors? It completely amps up the stylishness and natural light.
Plus, if the interior of your garage has been revamped, then show it off with glass doors!
Painting the surrounding walls
The surrounding walls frame the garage door. If the color doesn't compliment the garage doors, then the full effect won't be achieved. Try to go for a color that will help the garage door tie in with the rest of the home, and pop at the same time.
Changing the material of the surrounding walls
If painting isn't doing it for you, completely replacing the materials might work wonders, too. For instance, going for exposed brick would be great for that industrial style. Just make sure that it still goes well with the rest of your home's architectural style so it all pairs nicely.
Finding the right garage door for you isn't only about style. Practical things like the weather also matter. The materials of the door should be appropriate for the weather conditions in your area. For instance, if you get cold winter seasons, it would be ill-advised to install garage doors made from wood or aluminum. Wood is going to expand, warp, or rot as time and seasons come and go. Aluminum is also a terrible idea as it won't handle extraordinarily high or low temperatures. Instead, choosing steel garage doors would be more reasonable.
Does it match or upstage?
Another thing you need to consider about the garage door is whether it fits nicely with the rest of the house or if it's completely upstaging it. Because the garage door is already quite large in comparison, it's easy for it to draw too much attention. Make sure that it balances out nicely with your home.
Again, the finish will have to tie in nicely in terms of the home garage door design. These days, stained wood is an elegant choice. And no, it doesn't mean that it actually has to be made from wood. There are ways in which you can achieve specific exterior finishes just by painting!
Building a garage pergola
This might take some extra work, but it's worth it because of how gorgeous the final product is. The nice dimension, lines, and shadows of the pergola create work well, even if your garage and walls are all a plain white color.
It's not only exquisite woodwork, but it's also utilitarian as it provides some shade without looking too bulky. Plus, it isn't too pricey!
The door doesn't have to be the only stylish piece in your driveway. Adding exterior lights that match, as well as adding plants, would add life to your driveway. Vines that frame your garage door is a beautiful way to add some color without being too forceful. If you do decide to build a garage pergola, you can also add some hanging plants.
Conclusion
Garage doors are bound to catch attention, in both good and bad ways. If your garage door looks out of place, worn down, or just plain old drab, it's probably in need of an upgrade. Consider the architectural design, mechanism, and weather to ensure that you pick the perfect garage door for your home.