Stainless steel kitchen furniture is not very tough to maintain, they need a little care and cleaning to keep them in good shape and proper functioning. If proper maintenance is not done, rust starts depositing on the steel surface. Stainless steel is a very good material and superior in quality to other materials.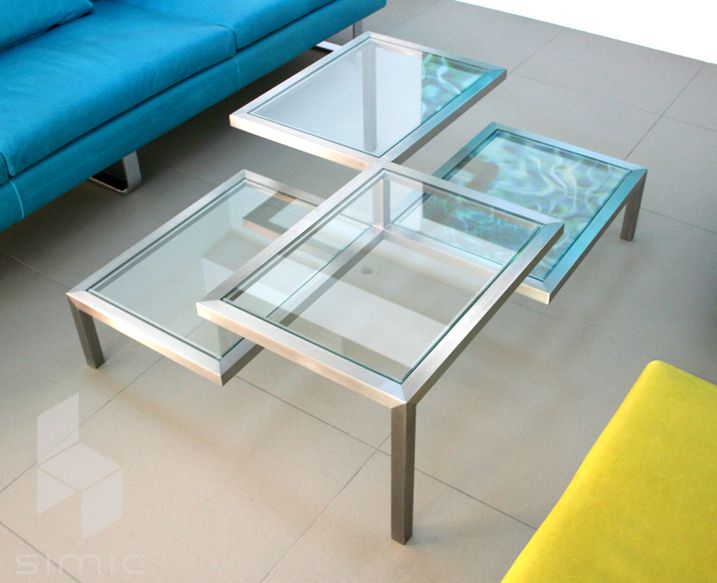 It also has metals like chromium and nickel that stops corrosion. Galvanized steel is far different from stainless steel, it is covered with a layer of zinc. When steel is infused with those metals, it develops a separate layer that helps to prevent air contact with the elements and avoids the process of rusting. Below are some amazing ways from alpes inox kitchen to clean stainless steel furniture:
The first thing you have to do is remove any physical object sitting on the surface, to protect your objects from damage while cleaning. After this get rid of any dirt and debris, collect all the items you intend to clean. Clean it with the help of a rough cloth so it doesn't leave any remains. Paper towels are also good, but they leave lint behind and remain visible after furniture dries out. Dish soap is believed to be the best cleaning solution to clean stainless-steel gas hobs and surfaces. These surfaces get dirty and infected by the grim that stays from the outside oily food. For cleaning it out, just pour a small amount of dishwashing on the surface and wipe over with a little drop of water to make it soapy. Dish soaps help in breaking down the tight bond between the steel surface and the greasy oil stuck on to it.
White Vinegar and Olive Oil
For this solution, you need white vinegar, a cleaning cloth, and olive oil. Using the cloth spread that solution evenly on the surface. You can also use a spray bottle to clean the surface. After spraying that solution, let it settle down on the surface and loosen up the dirt molecules, and after some time rub it off using a clean dry cloth. After cleaning all the dirt away, take some olive oil on the cloth and rub it on the entire surface, this will result in a shining and polished surface.
The fingerprint is the major drawback of the glass surface. They are like a fingerprint magnet; they are set on the surface due to all touching to furniture. Along with the prints, human skin also leaves some body oil.
Glass cleaners are very good for getting rid of fingerprints. Spray some of the solutions on the microfiber cloth and work in a circular motion. Repeat the same process till it gets clean. Lastly, wash it and clean it with a dry cloth.
Flour is also very useful to clean the stainless appliances, mainly table and sinks made of stainless-steel material. Flour is believed to be more superior for maintaining stainless steel oven, gas hobs and cooker hoods. For cleaning the surface using flour, you have to remove all the grime and dirt or any other substance and then put flour evenly over the surface and rub it in circular motions.
Conclusion:
It is easy and important to keep your stainless-steel appliances and furniture in good shape for their long-lasting life. These were some of the best ways to maintain and keep your stainless steel clean and in good shape.