Designing your home to be a contemporary, modern space could seem problematic if you own a number of antiques, be it furniture, decorations, or ornaments, that you want to incorporate into it. Working out how to blend the two might boggle the mind to begin with, but once you wrap your head around some simple rules of interior design, it is not actually that big a conundrum.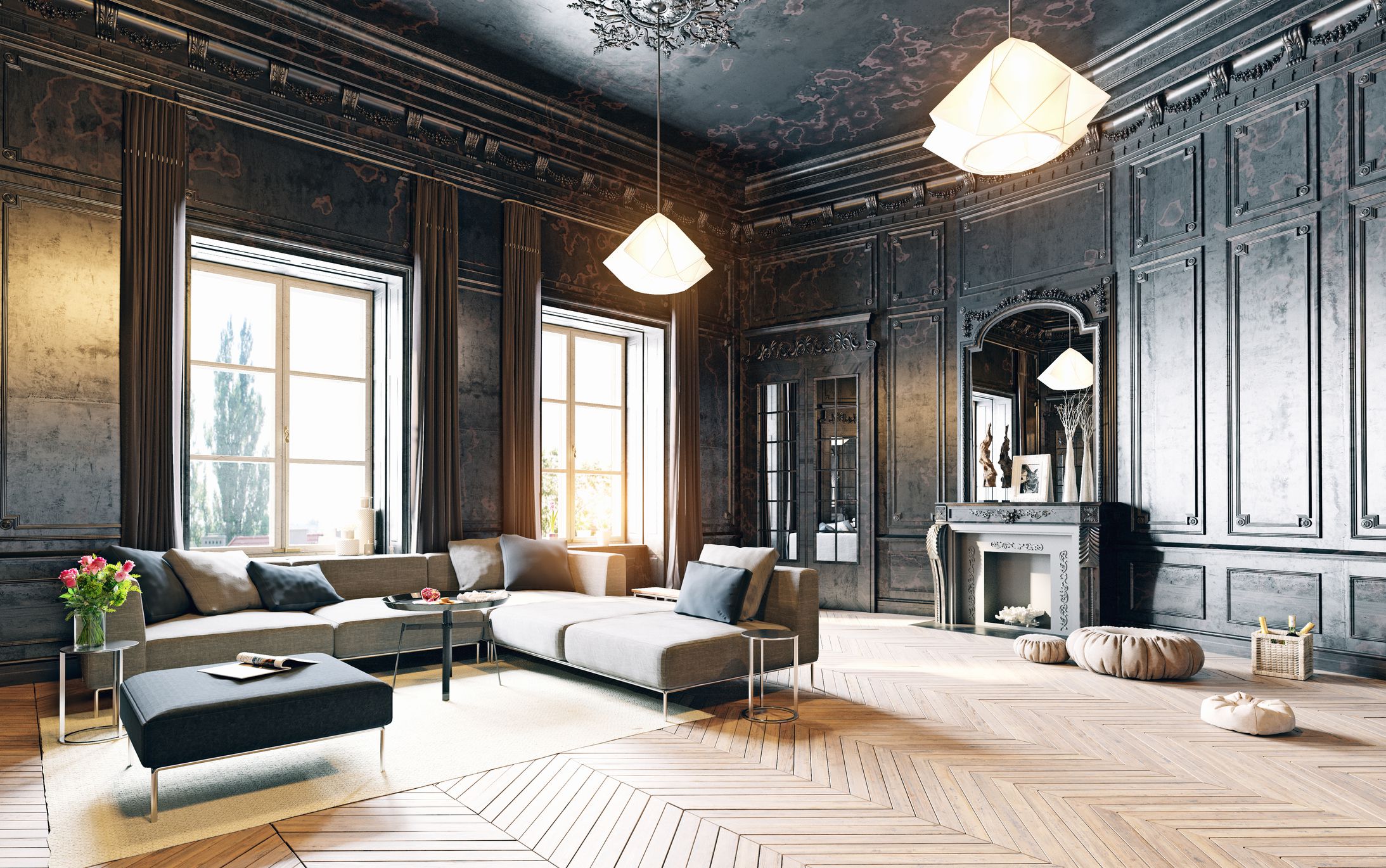 In short, be striking in your choices; don't be afraid of your antiques standing out against smooth, clean lines. In more detail, follow the guide below.
Color-match objects
Pick unusual color combinations throughout your home. Instilling a contrasting theme around the house will mean old objects shouldn't appear too jarring when placed in new surroundings. Some classy colors like burgundy and teal work superbly together and will provide a stunning backdrop for your pièce de résistance. If possible, also try to color-match your antiques with their surroundings. A bright, shiny piece might stand out better against dull tones, while a bright and airy room could play host to older, mustier items. Play around with comparing and contrasting.
Accent lighting
Accent lighting is an excellent tool for highlighting your favorite objects. Small lamps could bend over and glow above an ancient globe, while downfacing spotlights could revitalize an antique fireplace. Choose a reading lamp that accentuates your inherited armchair but emits a warm light; a bright, white gaze could jar badly against older furniture.
Take pride in your antique objects and draw attention to them with lighting fixtures or by placing them in front of a window.
Display cabinets
These are perhaps the best option for displaying antique glassware or other intricate items in a modern home. Housing smaller antique objects together shows them off collectively. Here, visitors will be able to admire your collections from different angles, and, if you get the right lighting, in a setting fit for their majesty.
Don't go too bold
Unless your whole home has a type of wacky and weird vibe, going too bold in your designs could put the eye off the true beauty that you are attempting to accentuate. If the first impression is of the strange design of a room rather than the incredible collection of antiques that it is housing, it's likely you have gone a little too far.
The 80-20 rule
Finally, and this is applicable to any interior design conundrum, apply the 80-20 rule. This rule states that so long as 80% of a room or home's design is in keeping with itself, the other 20% will not look out of place. Unless you own hundreds and hundreds of antique items, it should not be too difficult to create a room design that beautifully blends a majority modern image with touches and flashes of the past.
Overall, be confident in your choices, and remember that nothing is set in stone. You want to get it right the first time, naturally, but interior design is a constant work in progress.