Parents know that taking care of a child is truly a full-time job, and most of the time, it's extremely stressful. As a parent, there's no such thing as a day off, and because children are top priority, often our physical and mental health are put on the back burner.
While you may not be able to make time for a weekly trip to the spa or even have an hour to yourself, what if there was a product you could take that would take that would help you relax and find your inner Zen? Meet CBD gummies.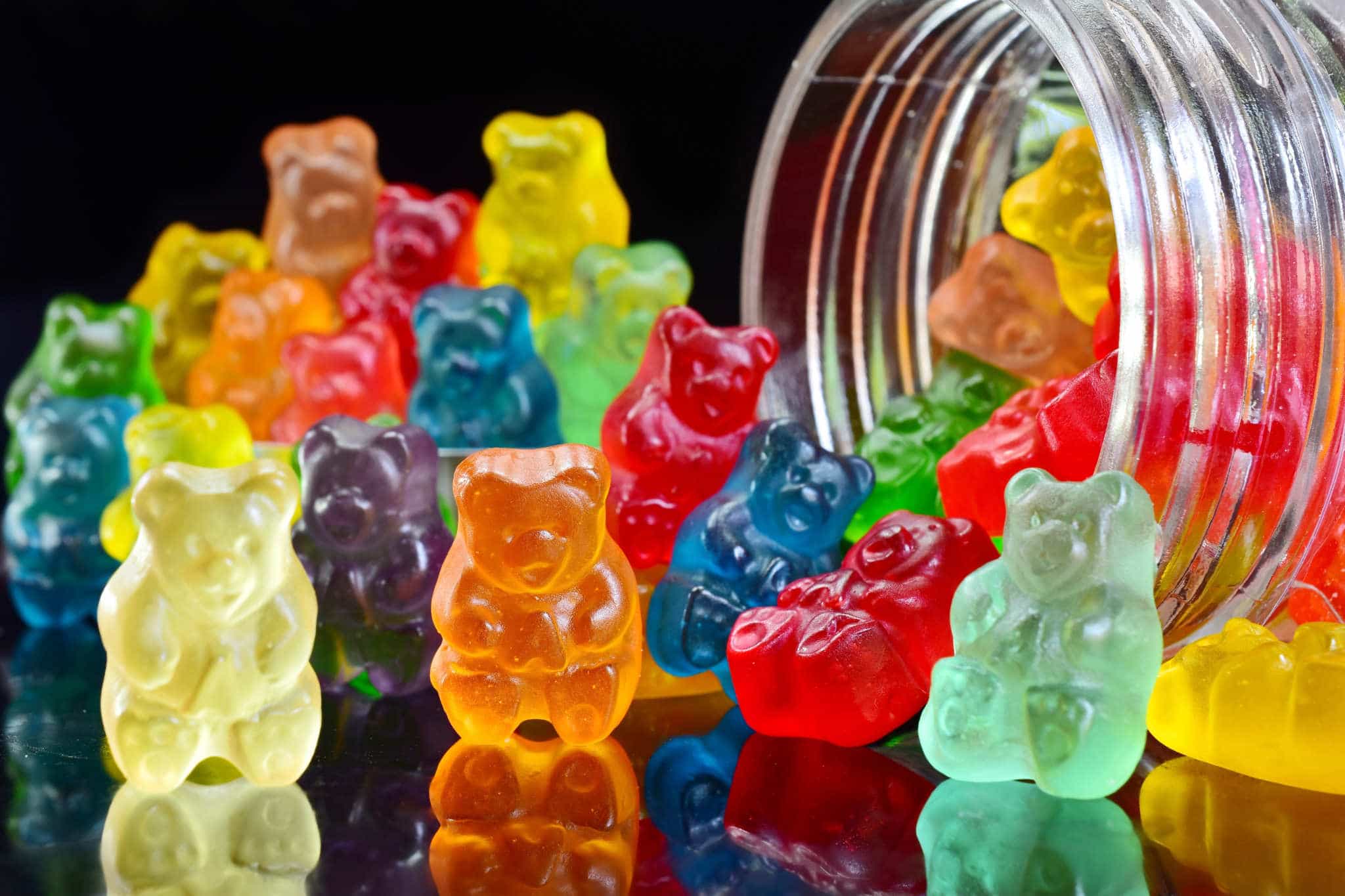 These sweet, chewy treats are much more than a reminder of your childhood. With the addition of CBD, these gummies can put your mind and body at ease. Here's why all parents should invest in themselves by investing in CBD gummies.
CBD 101
Before we get into how CBD gummies can benefit parents on a daily basis, it helps to have a basic understanding of what CBD is.
CBD, also known as cannabidiol, is a cannabinoid that's found in the hemp plant. CBD isn't psychoactive, so after consuming CBD gummies, you won't feel high or negatively altered in any way. CBD is often confused with THC, which is very psychoactive.
When CBD is consumed, it interacts with CB1 and CB2 receptors of the cannabinoid system. If you're wondering what do CBD gummies do, keep reading for some of the benefits that parents are sure to love.
Stress & Anxiety Relief
One of the biggest benefits of CBD gummies is stress and anxiety relief. As a parent, it's likely that stress and anxiety have simply become part of your everyday life. But, being in a consistently stressed or anxious state can have huge impacts on your health.
High levels of stress are known to moodiness, poor sleep, a weakened immune system, and even poor heart health. All of these conditions can impact how well you're able to parent.
While there are tons of prescription medicines that are designed to treat anxiety, many of them come with a laundry list of side effects. The better option for minimizing stress and anxiety is to take CBD gummies on a daily basis.
When taken regularly, CBD alters serotonin levelsin the brain. People with low serotonin often experience depression and anxiety.
Pain Relief
Aches and pains are another part of everyday life for parents. Being a parent means tons of bending down, squatting, and positioning your body in weird ways, all of which can result in chronic pain in your neck, back, and other parts of the body.
While you could take over-the-counter prescription medications to help ease painful joints, CBD gummies taste better and offer relief without any side effects.
CBD gummies can help with chronic pain due to the cannabinoids anti-inflammatory effects. When CBD interacts with the endocannabinoid system, the receptors receive stimuli and cells within the body respond appropriately.
The reaction creates an anti-inflammatory and pain-relieving response that helps with managing chronic pain. Studies have shown that CBD can not only help to minimize chronic pain, it's also effective in treating arthritis pain and even pain from fibromyalgia.
Better Sleep
Sleeping and parenthood don't go hand-in-hand. In fact, once people have children, only 10% of them get the recommended seven hours of sleep each night. But there's nothing more dangerous than parenting while tired. The good news is that you can take CBD gummies at night and get the sleep you need.
Because CBD calms the mind and eases aches and pains, you'll find that it's much easier to fall asleep and stay asleep. With no more racing thoughts or an achy back, the nights of getting minimal sleep will be part of the past.
If you're looking to use CBD gummies to improve your nightly sleep, look for one that contains melatonin. Melatonin is an important chemical that helps the body to better regulate the sleep/wake cycle.
What to Know About Buying CBD Gummies
Think that CBD gummies would be a great addition to your everyday routine? Just as you research products before you buy them for your children, you'll want to do just the same for CBD gummies. Since there are so many options on the market, it pays to have peace of mind that you're buying a product that is 100% safe.
So before you buy CBD gummies, here are some factors you'll want to consider.
Research the Brand
Brand matters, and when it comes to the CBD industry, there are all sorts of new brands popping up each day. But, because there is minimal regulation, it's on consumers to research a brand and its products before making a purchase.
When learning about a brand, review details such as:
Time in the industry
Customer testimonials
Source of ingredients
Take the time to find a company that has years of experience, plenty of positive reviews, and only uses USA-grown ingredients. This way you can have peace of mind that you're purchasing from a quality brand, which often means quality products.
Read the Certificate of Analysis
Again, because the CBD industry isn't regulated, companies can market certain details about a product, even if they aren't true. For example, a product could be advertised as having no THC, or having a certain percentage of CBD, but those claims may in fact be false.
The best way to confirm what's in a certain CBD gummy product is to review the certificate of analysis. This document is provided by a third party lab that tests the ingredients, and their amounts, in a product.
A company that has its CBD gummies tested is more than likely a worthwhile brand. If a product doesn't have a certificate of analysis, your best bet is to choose one that does. Otherwise you're taking a shot in the dark as to what the product really contains.
Conclusion
As a parent, you focus all of your time and attention on taking care of your children. But, it's just as, if not more important, to focus on your physical and mental health. With a simple product like CBD gummies, you can have mental clarity, less pain, and get better sleep, all wrapped in a tasty, chewy treat.