The rising risk of flooding is affecting homeowners across the globe, and not just in coastal areas. Parts of the world where it has never been a legitimate risk before are beginning to experience flooding for the first time, and that's causing problems for unprepared homeowners.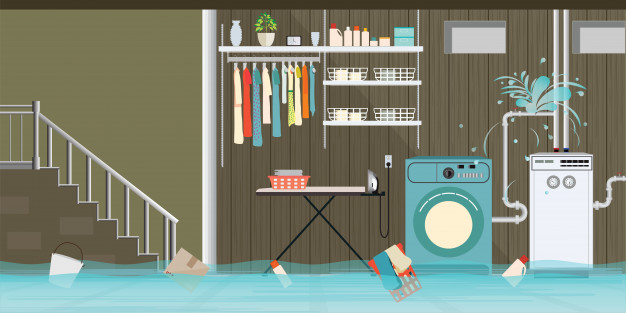 According to The Guardian, global floods and rainfall have increased by 50% in the last decade. Many areas where flood insurance wasn't offered are now seeing insurers introduce policies, which has left many homeowners surprised to discover that their existing policies don't cover those losses.
The costs of recovering after a house flood can be high. Just a few inches of water may require tens of thousands of dollars in cleaning, repair of structural issues, and replacing contents. You could be on the hook for all or a lot of the repairs if you do not have proper insurance coverage, or if you don't receive adequate payment from your insurer.
What Does Home Flood Insurance Cover?
If you had the foresight to take out flood insurance for your home, it should consist of three main areas:
Structure/Dwelling;
Personal Contents; and
Additional Living Expenses.
When you make a claim, your insurer will separately assess each of these areas.
#1 Structure/Dwelling Insurance
This area of your policy covers the cost of structural repairs and cleanup after a flood. Water damage can lead to mould and structural issues with the walls or flooring. The cleanup will consist of:
Removing standing water;
Removing mud;
Disposing of soaked insulation;
Scrubbing walls and floors; and
Drying out the home to prevent further mould.
An insurance adjuster, employed or contracted by the insurer, will make an estimate of the repairs and cleanup called a "Scope of Work", often with the help of contractors and experts. This Scope of Work will dictate what needs to be done, and it will control the monetary value of the loss, so it has to be accurate.
#2 Personal Contents
The personal contents damaged by flood waters will also be replaced or restored by the insurer. This process often presents a source of conflict between the insurance company and the homeowner. For example, the cost of restoring furniture is taken out of your coverage, but restoration isn't always successful. Should you "pay" for a failed restoration? What if by covering that cost, you run out of funds to adequately replace the rest of your items? Families usually prefer replace damaged items whereas the insurer tries to save money by restoring them.
Disputes may also arise over how the insurance company values your belongings. If you can provide receipts that prove the cost of an item and show where you purchased it, you have a better chance of disputing undervaluation.
#3 Additional Living Expenses
Mould can pose a danger to your household. Even if your home is structurally sound, until it's cleaned, it may be unsafe to remain living there. In that case, part of your insurance policy should cover the costs of living somewhere else until your home is inhabitable again. Save your receipts for everything, including hotel stays, a rental unit, and takeout. Any expenditure above your usual budget should be covered by the insurance company up to a certain limit.
Recovering from a flood can be an expensive proposition. Getting the most of your insurance claim for flood damage will help cover it.