Are you looking forward to hiring a maid service? If you are then you should know some points about a maid service first.
You may think hiring a maid service is easy, but there are problems to come up ahead. First of all many companies are offering the same service.
But not all of them are good at this work. Some of them are experienced and know how to leave your home shiny.
Others are completely new, and when they work they don't know what they are doing. Hence, like all services you need to be wise when you hire someone. Here are 10 secrets to hiring a maid service for your home.
Find out the best option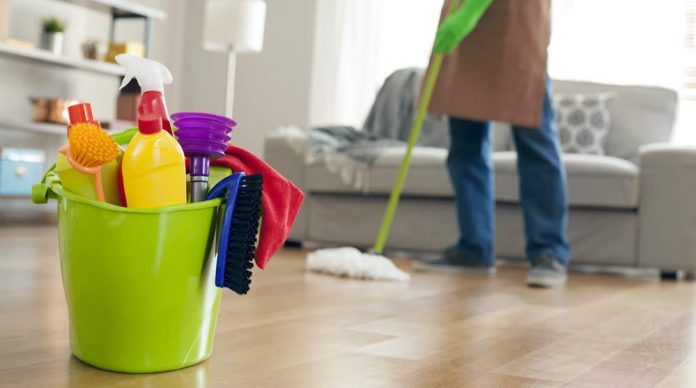 Like we said before, there are many options for hiring and you need to select the best one. The only way to do this is to ask people about the best possible services.
Your relatives or friends may have hired someone before. Ask them what they recommend for you.
Even if they can't tell you who is the best, they can at least warn you about the one they didn't like.
Internet search
Another common way to find valid information easily is to search them on the internet. You will find lots of great cleaning companies like SwiftClean.com, & even more on sites like Yelp.com and Thumbtack.com.
Now here you need to be smart to pick a company. Let us say we have a company with tones of negative reviews, do we hire them? No.
Cause everyone is unhappy with their work. However, you have to keep in mind that there is a business in the reviews as well.
One company may try to ruin a competitor company's reputation by posting bad reviews. Similarly, if you notice a company with all the good reviews, it is a red flag.
Companies hire people to write good reviews about their services as well. So, both too much good or bad reviews should be avoided.
Remember nobody is perfect, and a real company will have flaws with excellence. So, go for a company with mostly good reviews but with little bad reviews as well.
Check for insurance, bonding, and compensations
Sometimes when an outsider is coming to your home for work, there may be damages that cannot be expected. Many companies cover compensation for these damages.
Hence you should look for the once that will help you recover from the harm. Talk to the companies and ask them how they are going to cover for this.
What is their plan and conditions to aid you in recovering from the harm? Any legit company with decent service will not hesitate to give you this information. If they do, then this is a red flag, look for other services.
Accreditations and experience
Here, your research about the company needs to get deep. You know that companies with more experience will give you better service.
For this, you need to look for company history. Dig into the details of their work, and success.
You can also mark how many employees they have, or if they have any particular hiring method to ensure service. Check if the company has earned awards and how long they are in this field. If they are around in service for a long time, then it ensures that they are reliable and trustworthy.
How much are they willing to offer?
After going through the above, you need to go the extra mile to see the extent of their offerings. Do, they provide any additional services?
If you need something a bit more from the company. Will they do it for you? or is it against their policy?
Usually, different companies offer many extra services. Hence you should know about them so you can ask them for service if it is necessary.
How important is Customer satisfaction for them?
Most companies will make up for damages and provide extra care to make sure their customer is happy. Additionally, if a company is well built than any in any case, they will stand up with their workers.
They will provide a good service to ensure your satisfaction. In this case, they are prepared and do what is necessary to keep you positive about the company.
These are some signs you should look out for when hiring a maid from a company. Look for qualities like sincerity, responsiveness, humble behavior. Then you know you are probably at the right place for hiring a service.
Which one to hire, employees, or contract workers?
Another important fact about the company is if the workers are contract workers of employees of the company. You see, they are paid differently and there are lots of differences in how they are treated and trained.
To keep it simple, a company is accountable for its employees but not contract workers. There is no consistency with contract workers, which can affect their experience and the service they provide.
Contract workers are much cheaper. But overall, employees take the cake in performance, work, experience.
Understand the worker you hire
When you are hiring a maid, you are letting an unknown person enter your house.
Hence you need to be careful who you hire. For this, you need to find out about the person the company is sending to your home.
Better yet, how this person was hired by the company. What is the person's background, what did they do before? All this information is vital before letting this person enter your house.
Who will provide the cleaning supplies?
Some companies bring their cleaning supplies and take care of the house at their comfort. However, if you are buying cleaning supplies, then they will provide you with a list of what they want.
There may be various cleaning supplies, depending on your furniture, if you have a pet, etc.
Terms of service
Read the terms of service and find out if you are charged for canceling services. Many companies do this because they can't put the cleaners at new work at the last minute. So, you should be aware of the charges that might come up ahead.
Final words
These are some ideas that could help you hire a good maid service. Only hire a company with experiences and promises that they can back up. So, you don't need to worry about bearing any additional costs.