Interior designers understand the importance of balancing color schemes, planning lighting, and positioning various accessories.
If you want to turn your property into a jaw-dropping home, there are various professional tactics you can use to do so.
Impress every visitor that walks through your front door by learning how to design your interior like a pro.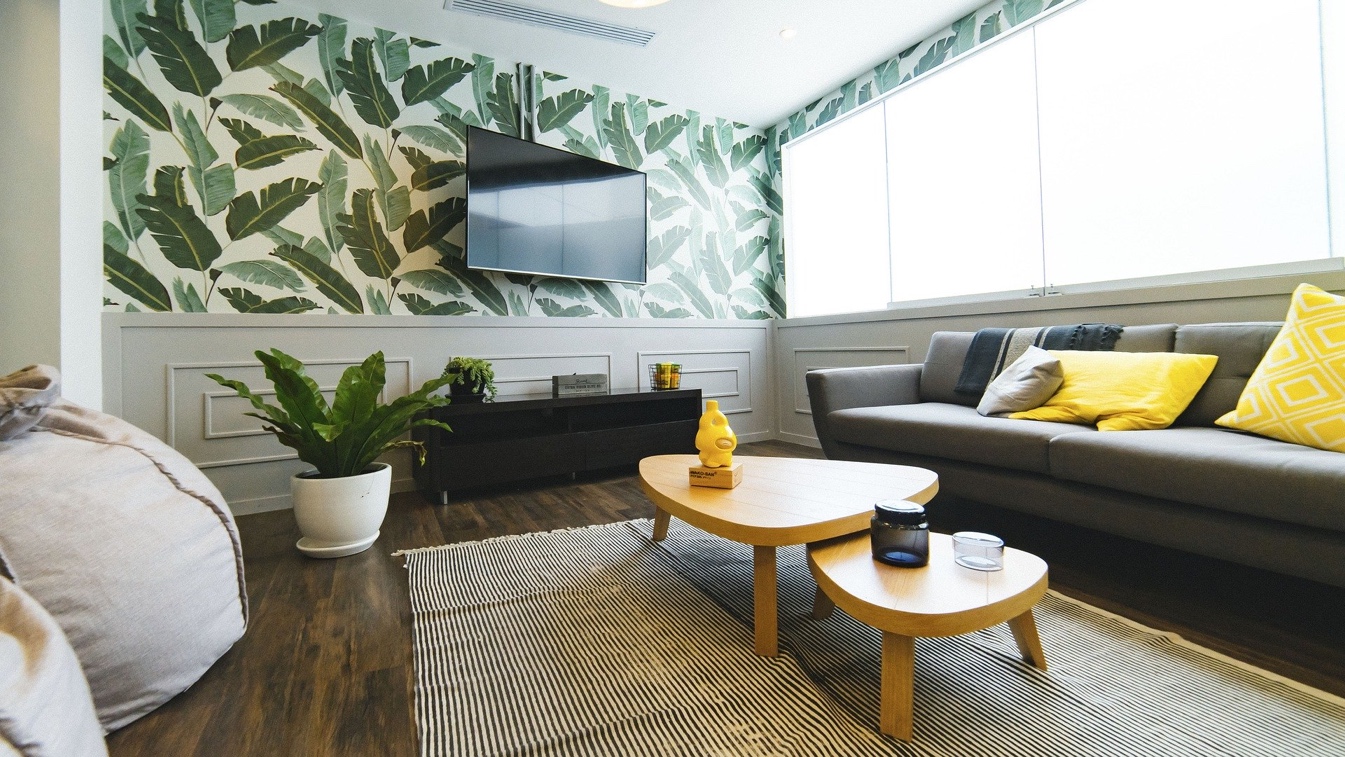 Pick Three Colors or Shades
Many interior designers tend to use three colors or shades when decorating a room.
For example, they often pick one hue for the walls, one for large accents (for example, a sofa or a chair), and another for smaller accessories.
The colors should also be determined by how much natural sunlight flows into a room. Rooms that have floor-to-ceiling windows can afford to use darker shades.
New build homes are ideal for playing with different colors, as they provide homeowners with a blank canvas when they move in, and as a result it can be easier to make decisions regarding the interior design.
Make a Statement With Your Furniture
Don't make the interior design gaffe of adding many items of furniture and accessories into one room, which can make a space appear cluttered and visually confusing.
Instead of incorporating numerous small pieces, go for larger items that will make a statement such as a large corner sofa, club armchairs, and you can even add an indoor wall waterfall that can serve as the centerpiece of any room without taking too much space.
If, however, you live in a smaller property, incorporate unique pieces that aren't too spindly or bulky. One large statement item is better than multiple smaller pieces.
Add Warmth With Wood
If your room looks a little clinical and cold, add some warmth with various wooden furniture pieces, accessories, or flooring.
The natural material can complement any color scheme and add texture into a space, so it's an ideal option for both modern and traditional interior designs. You might be surprised by the difference it makes to your property.
Use Baskets, Trays, and Bowls
Loose items can make your interior appear cluttered and uninviting. Yet, a talented interior designer can turn the products into a stylish feature by placing them in decorative trays, bowls, and baskets.
For example, placing a couple of books, a candle, and pebbles on an attractive tray on your coffee table could make a focal point of the items.
Woven baskets can also add texture into the space while ensuring loose items don't run riot in your property.
Finish a Room With Flowers
Never underestimate the importance of flowers in interior design. Stunning floral arrangements and houseplants can provide a gorgeous finishing touch to a room.
There are many low-maintenance plants that you can add to various rooms across the home, which will last for many years.
However, you should avoid adding artificial flowers and plants that will offer little benefit, as they will not improve a room's air quality or lift your mood like real options.
So, if you want to create a property that could appear in a popular interior design magazine, follow the above top tips.