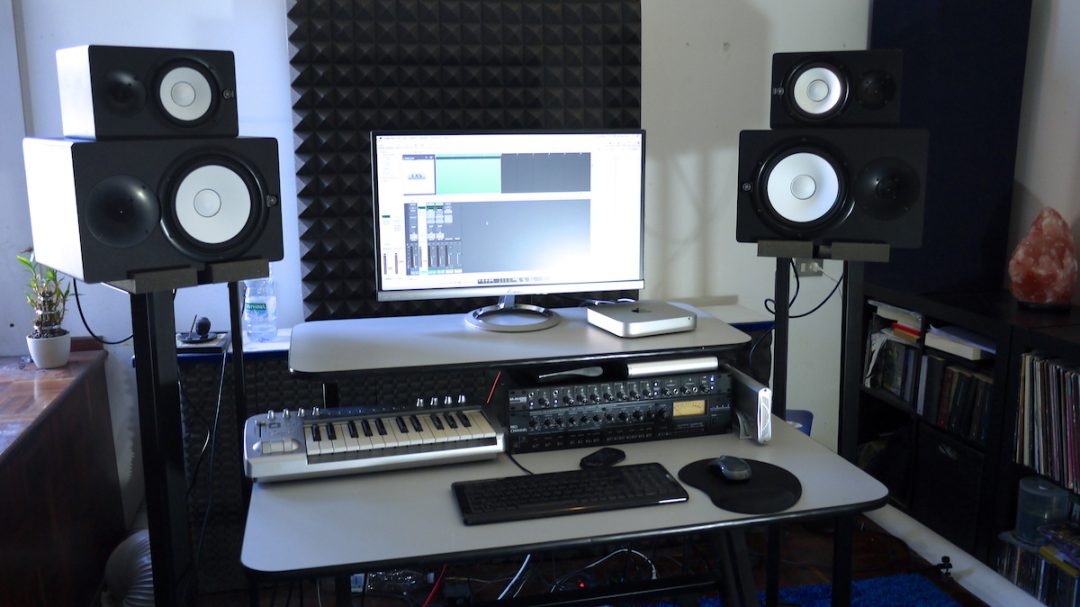 Once you have all the recording and music gears you will need to design a room at your home that will be your music studio. Almost all beginners have worries about how they can start creating a home music studio room, however, some ignore this idea but this is something that will bring the greatest difference and success to your music career. With a studio at home, well-designed to suit most of your needs you will have some good time doing what you love. Here are some steps that you can follow for a successful creation:
Choose one of your best rooms
If you will have options of two or three rooms, there is the best room you always feel comfortable in, then go for it, if you are limited you can create the best out of the existing room. However, you have to ensure that the room is big enough to accommodate several musicians with a collection of musical instruments, a bigger room means better practice and performance. The room should be away from noise or form of destruction, if that won't be possible consider finding soundproofing devices to help you out, then the floor should be hard enough for recording; it can be hardwood, concrete, or tile. Carpeted floors are not ideal as they might not be fine for the many people you might accommodate at your home studio.
Clear the chosen room
Now you have the room of your choice and you need to prepare it for the meant purpose and your projects. Before you load new music things into the room, consider removing all the unnecessary things out of the room. Clear the floor space, remove everything from the wall and get rid of anything that might be vibrating. If you choose your bedroom or any other living room you will not be required to remove everything, get rid of a few things that won't be of any help to you or any other of your musical group.
Organize your workstation
You have properly cleared the room, put the acoustic treatment in place, room humidifiers for your guitars and other instruments, and then start arranging the workstation accordingly. Add all the necessary gears you are going to need, keeping in mind that you are going to be your boss the working desk will always be the centerpiece of the room, that is; it should be placed in the middle of your room. If you can't afford an office chair or desk you can use any chair in the house for a start as you prepare for more.
Organize the recording stations
The professional studios normally have several rooms to take up various tasks or activities, but now for this, you will be using one room for all your tasks meaning that your setup is going to be different. You will need two working stations, the first one should be the mixing area while the other one is where you will be doing recording for your musicians. Choose the best set up comfortable for you and the people you will be working with, make your home studio user-friendly by getting various essentials which include; headphone extension cable, secondary computer monitor, and virtual instruments, they make it easy for personal recording and editing. Proper studio organization simplifies everything around you and around the people to work with.
Start connecting your gears
Once you are done with the layout, now start connecting your equipment, most people do not always have a lot of gears or equipment when starting, this makes it look simpler and easy to operate as you start. However, the more you get engaged in a lot of recording you will get the room filled now you need to have your understanding of how all your things will fit in the room to give you all the services they should give you or form a single working system it is simply known as the signal flow, where the audio signal should travel through the gear from the start to the furthest end. This knowledge will be applicable when you do not have difficulties finding out the type of cables to use for the given task.
Put the studio monitors in place
Everything is now set and looks amazing, one more thing to make all complete properly position the studio monitors. Good monitoring comes with how best you place them, most people think that having the most expensive piece of the monitor makes everything complete but that is not the case. It is essential to know that for good monitoring to occur there should be proper positioning, from the position of the head, wall, and the acoustic equipment. The best spot for the monitors should always be precise when it comes to positioning which can be easily achieved by placing the monitors on the desk, it would even be better if you go for the studio monitor stands in pairs, which are adjustable enough for the height and angle making it easy for the monitors to be placed anywhere.
Conclusion
If you have plans for creating a home music studio room, you need to stick to the necessary steps and guidelines to achieve the best. It can be the easiest task or the toughest depending on how serious you take every single step to achieve your objectives. You are now ready to start your music career and empower the other members you would wish to work with.