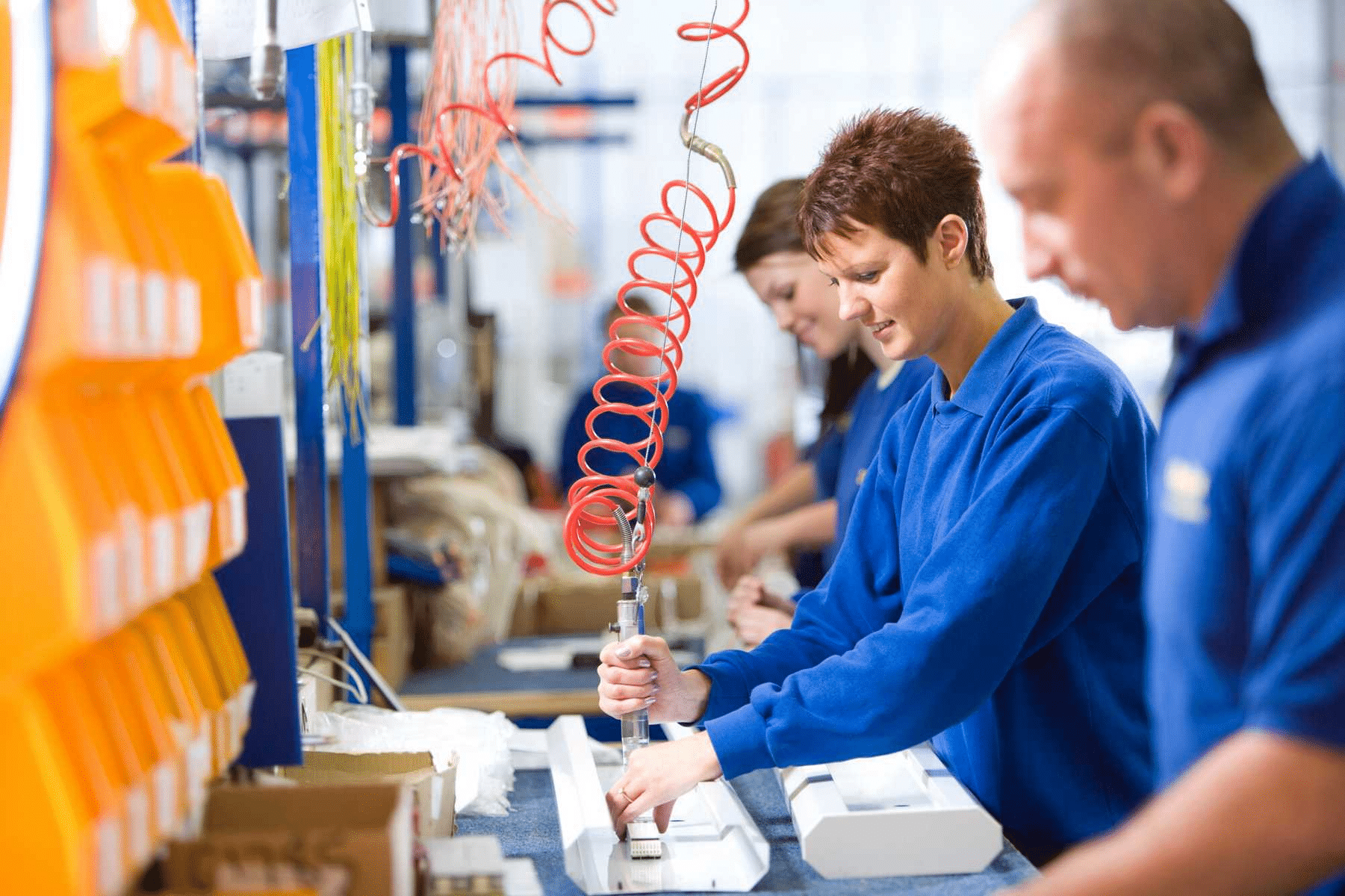 Do you know how to choose the right vacuum-formed packaging for your product? It can be used for a variety of products, from food to electronics and everything in between, but how do you know you are using the best containers for your products?
The benefits of using vacuum-formed packaging are many, but it's important that you understand what vacuum-formed plastic is before choosing it as your means of packaging.
Read on to learn about vacuum-formed plastic and what makes it so great for businesses such as yours and how to choose the right one.
What is Vacuum Formed Packaging
"Vacuum forming plastics" refers to using plastic in which it has been heated until pliable. It is then stretched over an object and molded over it enough to seal onto itself.
The vacuum-formed plastic is then allowed to cool, creating a vacuum seal that holds the shape of whatever object. This process can be used in manufacturing to make custom containers for almost any type of product.
Typically you will see this in several major industries, these include:
Retail
Industrial process
Medical
Food
Contrary to common belief, vacuum form packaging can be sustainable if properly used. This type of packaging comes with many benefits.
The vacuum forming packaging method enables you to capture even the tiniest aspect of your product. Ensuring that each package fits your product's form flawlessly.
How to Choose Between the Types of Packaging for Your Products
Now that we have a clear understanding of what and how the vacuum plastic packaging works, let's talk about how to choose the right ones for your business. There are a couple of things to keep in mind, so let's go over them.
What are Your Materials?
First on our list to cover is considering the materials that you're currently using. Depending on what type of products your business offers, is going to play a huge role in deciding the packaging to use.
For example, if you are in the food or medical industries, plastic containers are a better route to go than others. The plastics used in vacuum forming are perfect for industries that need products that can be sterilized. This is because the material will not be contaminated by the sterilization process, making it ideal for use in the food and medical industries.
Create & Consider a Budget
Next on our list of choosing your packaging tips, we should talk about your budget. Just like with anything in a business, you need to create a budget so that you know what you can afford.
You can be strategic about where and how much money goes into the packaging. A great way to make sure you don't overspend on your vacuum-formed plastic containers is by talking with your suppliers and making sure they give you a quote for the sizes that you need.
Create a budget and speak with your suppliers to get quotes and determine their prices vs your budget. Most of the time the supplies are willing to work with you if you're on a tight budget.
How Are Your Products Being Transported
One of the most important things to consider when choosing packaging for your products is how they will be transported. If you're going to be shipping your product you need to make sure that your products are protected the entire way.
Choosing a thicker size or double-wall in packaging may be necessary depending on where they are being sent. Luckily, there are many options available so that your product can arrive intact and undamaged at their destination even if they have been traveling through various climates.
Vacuum formed packaging is one of the best choices for small business packaging because it offers durability and protection for products.
Think About Your Customers
You'll also want to consider your customers when it comes to packaging products.
For example, if your business caters to children, you might want to make sure that any packaging is completely safe for them. Think about what is going to appeal the most to your intended audience and what they are expecting from you as a small business as well.
If your customers are in the food or medical industries, oftentimes you'll be expected to use packaging cust as vacuum formed plastic containers. This is because they offer many benefits for those types of products.
Spend some time researching your target demographic and find out what will make the largest impact on them. If you incorporate this into your products, you'll be sure to see a huge increase in customer satisfaction and long business relationships.
Compare Advantages & Your Needs
Lastly, let's talk about the advantages of the packaging options and compare them to what your needs are as a small business. Created a detailed list of what you need in packaging, then look at your packaging options and compare their advantages to your list.
For example, vacuum-formed packaging is great for businesses that are looking for
Low-volume production and efficiency to reduce production costs
Detailed-oriented because it forms to the shape of your product and creates a perfect seal
Complex-friendly, as it can integrate easily without slowing your process down
If these were things that you put on your list of something you would need for your products, then you could see that vacuum-formed packaging is the perfect solution for your product needs!
Choosing Formed Plastic Containers
When it comes to choosing the right containers for your products, there are a few things to keep in mind. Consider your materials, create a budget, think about how your products are transported and what your customers think. Lastly, compare your needs to the advantages of the different types of packaging.
If you're looking for something that is durable and will protect your products during transport, vacuum-formed packaging is the perfect solution. If you have questions about packaging or would like to know where to get vacuum-formed packaging, contact us today!