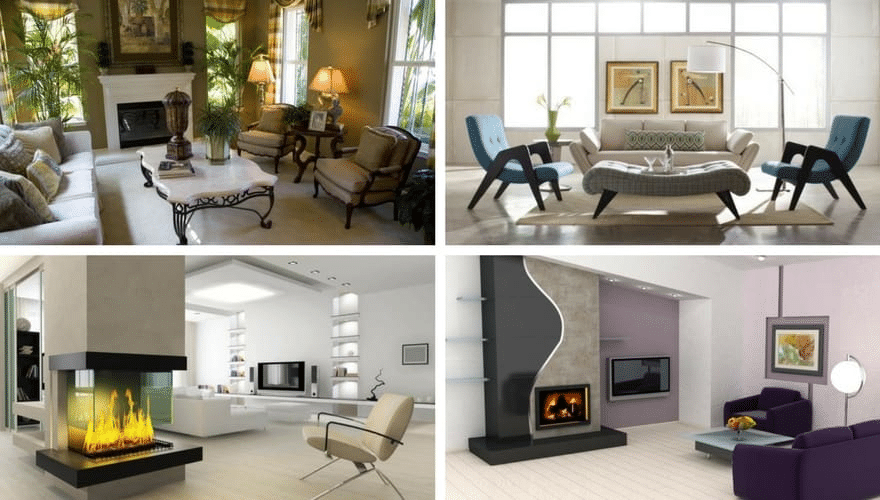 Decorating a home to fit your taste and style without compromising function and comfort can be an uphill task. What's more, you want to decorate intentionally and add value to your property in case you plan to sell it in the future. Whether you just moved to a new home in a new neighborhood or plan to decorate your current space and don't know where to start, you are in the right place. Below are five key interior design tips to guide you into creating a home that oozes style, personality, and comfort.
1. Choose a Style
The first step when decorating a home is deciding on the overall style. Every interior design style has its unique look and requirements, and choosing one will determine your materials, colors, and even budget. Some of your style options include rustic, mid-century, minimalist, contemporary, shabby chic, and coastal. Learn what every style entails, including color palettes, floor plans, and even wall art, to help you make an informed decision.
Consider getting inspiration from online sites like Pinterest and interior design magazines. Save as many pins or magazine pages as possible with interior designs you like. You will notice a pattern in your choices that can help you establish the final style of your home. A mood board with your favorite furniture or décor can also help you see how everything comes together when you combine them in a room.
Keep in mind that what you see online or in magazines is for advertising purposes and may not necessarily be the best for your space. Therefore, avoid matching everything in your home. Instead, mix fabrics, patterns, and shapes to give your rooms more character. Once you find your ideal style, you can collect the necessary materials to recreate it.
2. Have a Budget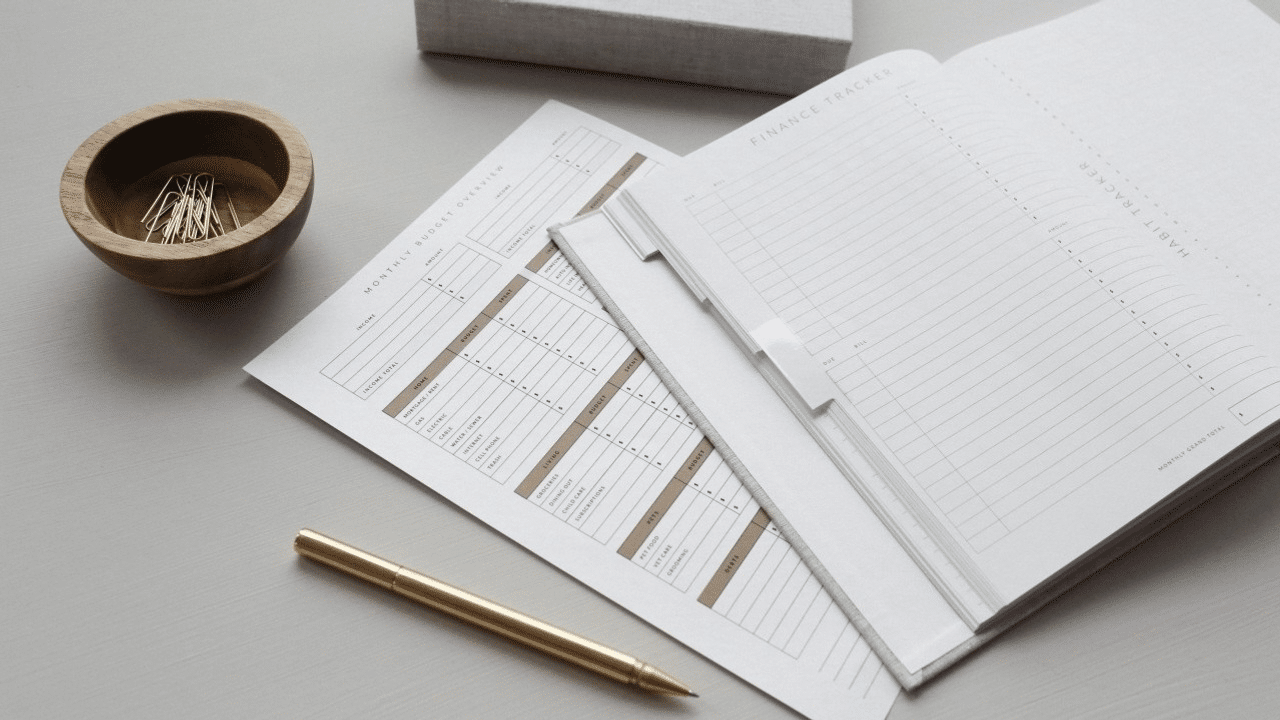 Spending carelessly and working without a budget when decorating can be disastrous. You may end up overspending details that don't matter and skimping on the crucial features. Before decorating, establish much you are willing to spend and create a budget. Consider consulting an interior design expert to give you an estimate of your project's cost. You will also find advice on the best materials for your specific space, whether you are decorating your living room, kitchen, or bathroom.
To keep your finances under control, create a list of what you need to buy. Prioritize essential items such as furniture and end with those you are willing to compromise. The rule of the thumb is to splurge on major items such as furniture before spending on other pieces like wall hangings. Also, compare prices from different vendors when shopping and take advantage of discounts to avoid stretching your budget. You can even go the DIY route on some items to save on costs.
3. Balance Comfort and Aesthetics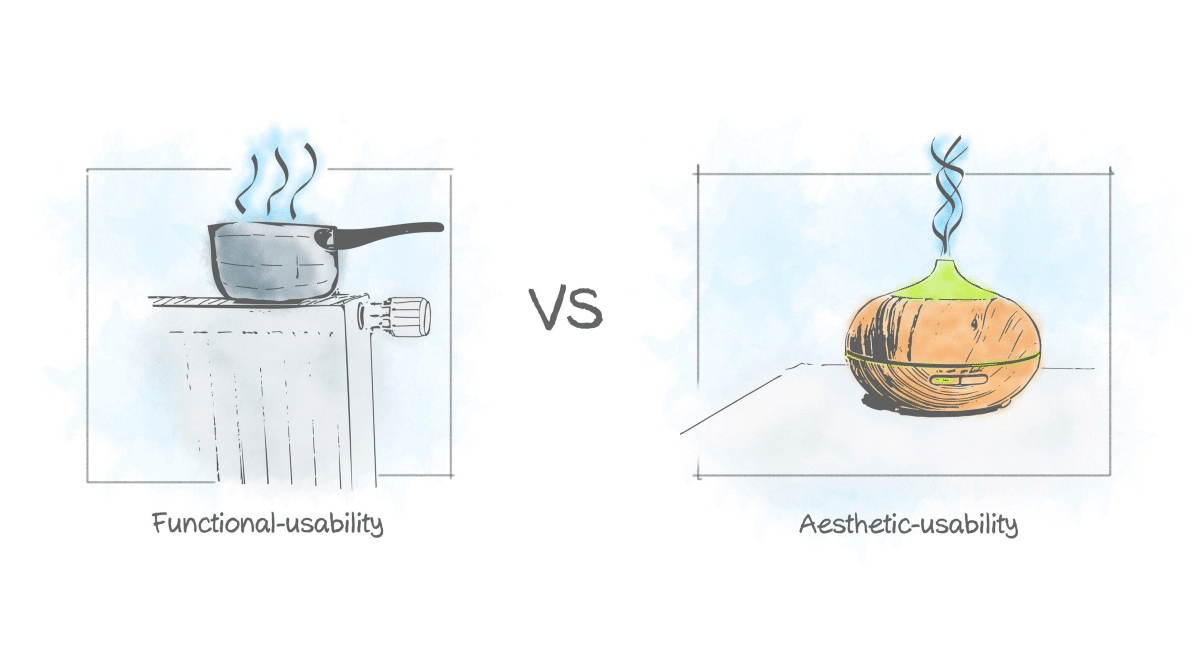 There is no reason to have a nice-looking home that you don't enjoy living in. As you decorate, aim to balance comfort and aesthetics so you can have the best of both worlds. If you have to choose, prioritize comfort and functionality over style, as you can always add visual elements to enhance the room's visual appeal. This is especially necessary when acquiring long-haul items like couches and furniture, as you are likely to keep them for longer.
After setting a comfortable foundation, you can easily add or switch up visual elements like throw pillows and artworks whenever you want to without breaking the bank. Remember, the sense of comfort and style boils down to personal preference. What may be comfortable to you may not have the same effect on someone else. Therefore, only purchase what you love.
4. Identify a Focal Point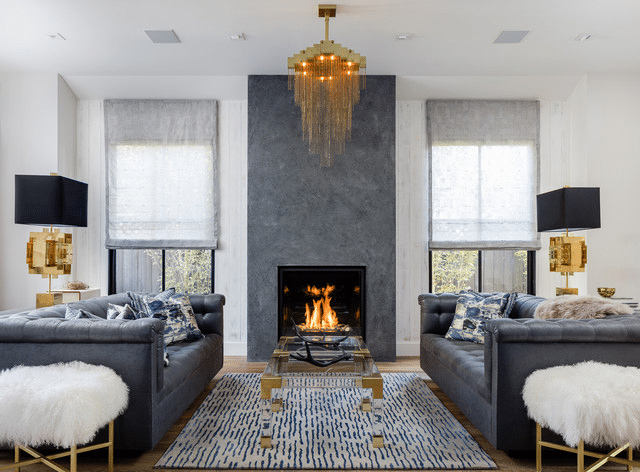 A focal point is a piece or area that draws your attention when you walk into a room due to the drama or interest it creates. It usually dictates the layout and placement of other décor pieces. When decorating any room, identify a focal point for guidance. Note that a room can have more than one focal point, and your furniture doesn't have to face it.
Although an accent wall is the most common focal point for most spaces, it is not your only option. Below are focal point ideas depending on the room you plan to decorate.
A unique piece of furniture
Fireplace
Bold Colored elements like an area-rug or kitchen backsplash
The headboard for bedrooms
A large piece of artwork
Bathtub, vanity mirror, or a well-decorated shower area for the bathroom
Built-in shelves
Large windows or outdoor views
Multiple focal points are suitable for rooms or spaces with more than one function, such as an open kitchen with a dining area. While you can have more than three focal points, it is advisable to stick to the rule of three when you are a beginner to keep your space orderly. If you are decorating a smaller space, having two focal points at maximum is ideal. Create one dominant focal point to create structure in rooms with multiple focal points. It also makes your space lively without it being too busy.
5. Pay Attention to Lighting

It doesn't matter whether you are decorating your kitchen or hallway; lighting is a crucial design element in any space. Adequate light in a room can make it appear bigger and airier. It also accentuates colors and makes them more flattering. When decorating a home, pay attention to how much natural light gets into your home so you can sufficiently illuminate poorly-lit areas with artificial light.
The best way to get the most out of your lighting is by layering it. Here are three main types of lighting to consider in your space:
Accent Lighting. The lighting focuses on specific room features such as artwork, architecture, and other decorative aspects.
Ambient/ General Lighting: Ambient lighting provides general illumination of your entire space.
Task Lighting: It facilitates better function depending on the tasks you wish to accomplish in that specific area. Task lighting includes table lamps, under-cabinet lighting for kitchen work surfaces, and vanity mirror lighting for grooming purposes.
When choosing lighting accessories, go for those that suit your style and complement the rest of your décor. Also, opt for lighting with dimmers, so you can easily adjust the brightness depending on your needs. With adequate lighting and thoughtful layering, you can make any space more elegant without affecting function.
Conclusion
As a beginner, the above tips will help you decorate your interiors confidently for satisfactory results. Don't be afraid to experiment with ideas until you find what works best for your home. Also, work with professionals, whenever possible, to ensure you get it right and avoid mistakes that may jeopardize your results.