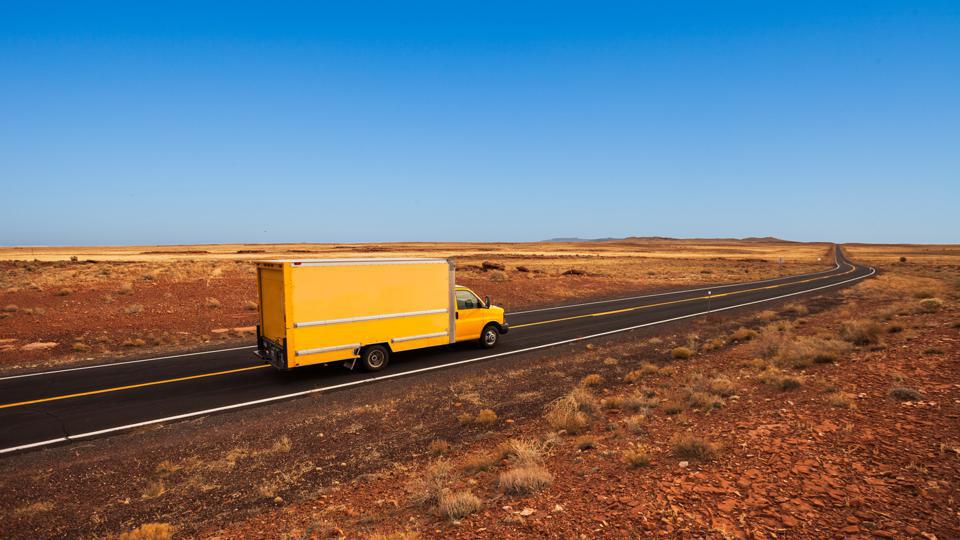 The first thing you should know when relocating across the nation is that renting a moving truck and driving it over several states is not a smart idea. In reality, it is a terrible choice because of the high DIY moving expenses and increased hazards associated with long-distance moving without expert aid.
As you may expect, there is a significant difference between relocating 200 miles and traveling 2,000 miles. Keep in mind that the moving distance will not only affect the ultimate moving price but will also influence how you appraise the relocation hazards before you move out.
Why Hiring a Moving Agency Is the Best Choice?
When relocating over long distances across the country, do yourself a favor and hire a long distance moving company Miami. Not only will you and your family feel safer, but you'll also be sure that your valuables are in good hands.
Before you begin planning your house relocation, you must consider how you will approach the project. To make an informed decision, you'll need to consider a few essential factors, the most important of which is your DISTANCE.
Moving long distances yourself is not something you should even begin to consider. Primary reasons are:
Expenses. The first step is determining the cost of renting a suitable vehicle and buying the necessary insurance. Then take into account the cost of gas, tolls, parking, meals, and accommodations along the way. Consider the expenses for all packing materials and the essential moving equipment (a moving dolly). Finally, create a contingency fund since you never know what might happen on your journey to your new house.
Dangers and risks. Driving a large rented moving truck across several states is dangerous, especially if you've never done it before. With each mile traveled, the chances of anything horrible happening on the road increase. Sustaining personal injuries or causing property damage are two more very undesired situations that will make risk assessment even more difficult when relocating without the help of a long-distance mover.
How To Assess a Moving Company
Here are a few things for you to consider when choosing a moving agency:
Ask About Approximate Costs
Getting estimates, even if it is in the ballpark, is a wonderful way to compare the prices of different moving firms. Three to four on-site moving quotes would be enough.
Companies that do not give an in-person estimate should be investigated further; this might be a red flag. If the firm does not make an on-site visit to determine what the project will entail, this might be a hint of fraud or plain negligence.
Rogue movers utilize a variety of tactics to entice naïve consumers, including offering a lowball estimate and then dramatically increasing that price at the last minute after their "reliable" services have already been scheduled. To avoid being duped by dishonest agencies, don't simply look at the lowest price; do your research thoroughly to avoid major problems down the line.
Look Into Their Reputation
You can ask a friend, family member, or coworker for a reference. However, you can also look the companies up on Yelp, Google, BBB, AMSA, and other review sites.
Please note how previous customers characterized the movers' attitude throughout the procedure and how they addressed specific concerns. If there are only a few unfavorable reviews, check through them to see if the client was overly critical or pointing the finger in the wrong way. Consider avoiding a firm with a lot of unfavorable ratings.
Check Licenses
The Department of Transportation or the Public Utilities Commission must provide a license to a moving firm. If you're relocating across the country or internationally, your moving company will need to collect more documents.
Other things to consider
Some moving firms provide extra services to their customers, such as hosting or cleaning after unpacking and garbage disposal. Because some services are not included, it is critical to inquire about this when seeking counsel.
Insurance
It doesn't matter what service you picked or how far you're traveling; they need to provide you with insurance. Otherwise, you may pay a lot in case of an emergency or lose your valuable belongings.
Packing Materials
Is there any packing paper, bubble wrap, or mattress coverings provided, or do you have to bring your own? Ask this question before the big day, so you aren't caught off guard when charged with more than you anticipated. Scammers frequently do this: they demand additional money and refuse to return your belongings unless paid.
The Right Storage
Storing artwork or antiques requires storage facilities that have appropriate climate control. While at it, inquire if video monitoring is in place and who will have access to the warehouse.
Spotting Fraudulent Companies
Apart from the mentioned red flags, check for the following:
If movers want a large sum of money upfront and refuse to accept credit cards, they are not trustworthy.
If a mover struggles to respond or, worse still, ignores your inquiries, keep looking.
Can't find them registered online? Back away like there's no tomorrow.
Conclusion
Now that you know how to locate a moving company, you should begin preparing for the move. For a stress-free move, hire professionals and make sure to perform comprehensive research to avoid all of the moving scams out there. There are many bogus firms in the business, but there are also many excellent ones, so choose well.