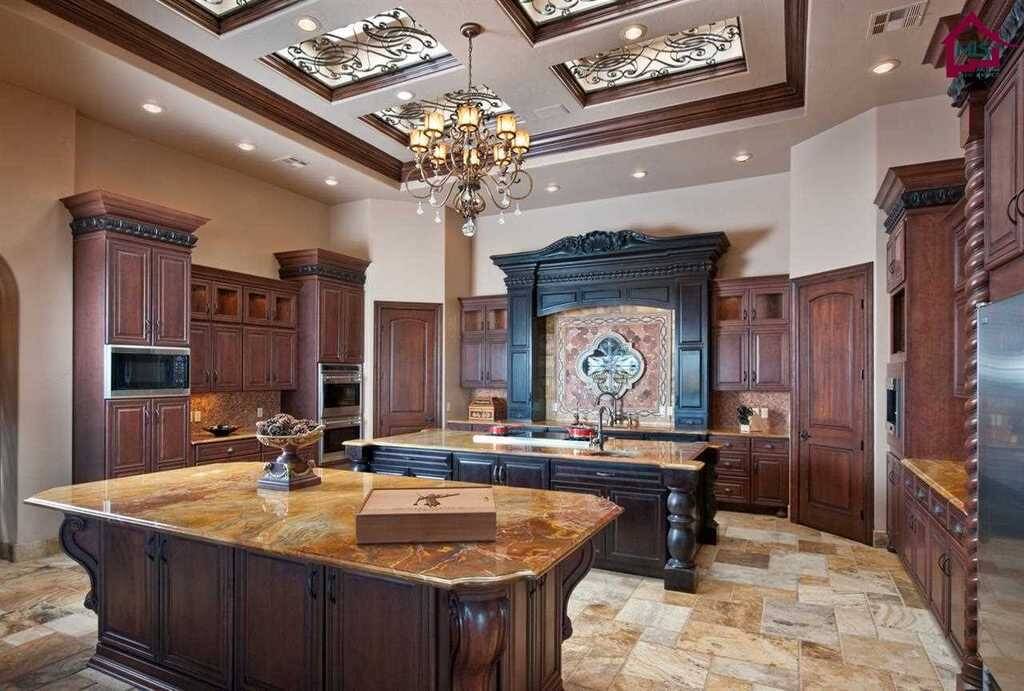 Kitchens are one of the most important spaces in a home. They are where many family memories happen, and they're an essential part of your daily life. So, when you're ready to build or remodel your kitchen, it's extremely important not to cut corners on the cost. Instead, you want to make sure that you get everything you need for a kitchen because now is not the time to skimp out.
The cost of a luxury kitchen is something that many people are curious about. It's understandable. A new kitchen can be the most expensive room in your house! One way to reduce the cost of your new luxury kitchen is to design it yourself. By designing it yourself, you will save on installation costs and time spent working with an installer. You'll also have more say in what goes into your dream kitchen!
The cost of a luxury kitchen varies depending on the size, design, and complexity. There are many factors to take into consideration, such as cabinets, countertops, appliances, and more.
Click here to get an idea of what people like to spend on when it comes to kitchen designs.
If you're looking for a precise answer, then this blog post might be able to help you out! We will discuss how much it would cost to install a new luxury kitchen in your home!
Luxury Kitchen Remodel
Several factors can influence the price of your luxury kitchen remodel, such as your budget, the appliances you are going to use, color schemes, materials, millions of hardware options, plumbing, and even the area you live in. In addition, the design of your kitchen will also affect the cost. For example, a standard-sized kitchen could require $125-$150 per square foot, while an L-shaped layout might only cost you $75 per square foot.
So, on average, a luxury kitchen remodel will cost you around $80,000-$200,000. However, that's just a rough approximation which can vary greatly depending on your taste. It would be best if you got an estimate from an expert to determine your specific needs and how much it will cost you to purchase.
Below, we have broken down the cost of installing a luxury kitchen in your home.
Appliances
From the refrigerator to the oven, dishwasher, coffee maker, chimney, and more, you'll need to purchase appliances for your new kitchen. Appliances are typically one of the most expensive parts of a remodel in general and can cost anywhere from $1500-$10,000 each. So if you have a huge kitchen that you want to fill up with top-of-the-line appliances, you may have to shell out anywhere between $50,000 and $70,000. In most cases, you can still use your old kitchen appliances. Just make sure to take note of which ones need updating.
Kitchen Cabinets
Kitchen cabinets are the next thing you'll need to think about, and they can certainly cost a lot too. Traditional kitchen cabinets will typically run anywhere from $200-$400 per linear foot, while designer or custom options could be as much as $800+ per linear foot in some cases.
When it comes to luxury cabinets, you have options like velvety smooth finishes, gliding soft-close drawers, solid wood doors, and even custom features. This could build up a rough estimate of $50,000 to $100,000.
For smaller kitchens, the cabinet cost can be reduced to up to $30,000. In the case of large kitchens with more space, it will be no surprise if the final bill generated is over $200,000.
Nevertheless, If you're looking for an affordable option with high-quality, you might want to consider purchasing from Ikea. Their kitchen cabinets are some of the most budget-friendly options out there, and they have a huge variety!
Materials
You have to choose materials for every aspect of your kitchen, from flooring to countertops, plumbing, hardware, and lighting. Of course, the cost of each can vary depending on the material you choose, as well. For example, granite countertops are more expensive than laminate or tile, but they're also much higher quality and look great with any kitchen style!
Flooring: When it comes to flooring, you have a ton of options, which can make it hard to choose what you want. The cost of flooring will vary depending on the type, length, and installation method. If you choose wood flooring, it can roughly cost you $10,000. And if you opt to go with tiles, you can expect to shell out $5000.
Countertops: Countertops are the next thing you'll need to think about. They can be one of the most expensive parts of a remodel and could cost anywhere from $20-$200 per square foot installed. The price will vary depending on what type of countertop material you choose, such as granite or quartz-based materials. On average, depending on the size and quality, installing a countertop could cost you between $12,000 and $18,000.
Backsplash: The backsplash is the finishing touch on your kitchen. It's not recommended to keep it bare or just have a small strip of tile up there! The more you invest in this part, the better because it can really complete and make any space feel like home. The popular options include Walker Zanger and Ann Sacks. The approximate cost of a backsplash is $1500-$3000.
Conclusion
For many people, a luxury kitchen is an essential part of their home. It's also one of the most expensive rooms in your house to redesign because you want everything to be perfect! A good way to save money on your kitchen remodel is by opting for a more basic design that doesn't include all of those expensive details you don't really need, like beveled edges, crown molding, and marble countertops. You can use these savings to get appliances or tiles that will really make your kitchen stand out.
The luxury of a home is often determined by the size and quality of its kitchens, so it's important to invest in making yours the best! A well-designed new luxury kitchen can be worth every penny because you'll save time on cooking, spillage from pots and pans won't ruin cabinets, and the space will be much more inviting.