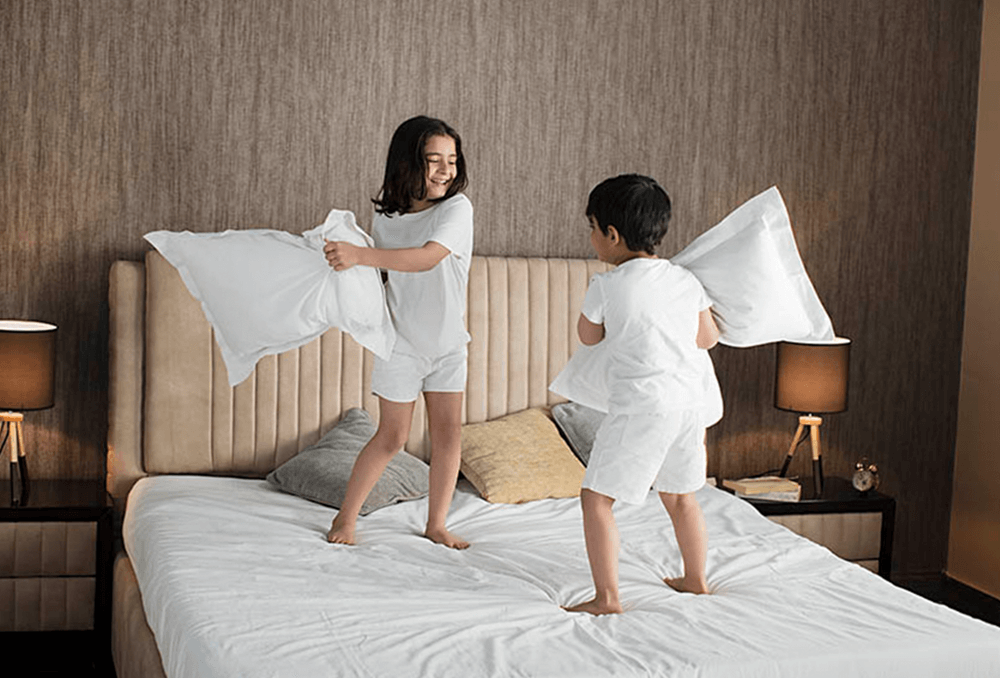 When choosing a bed for your kids, you have to think about their comfort because they spend maximum time in their bedroom. For this reason, you have to choose the best bed for your child. Remember, a wrong bed can increase the chances of poor posture, sleep deprivation, back pain and sore muscles.
To get the maximum value of your money, buying something practical and fun with storage compartments is significant. It should have the flexibility to meet the growing needs of your child. Feel free to ask for your child's preferences for color and design while looking for a bed. Try to make it a personalized gift for your child.
Check Different Stores
If you want the best bed, make sure to visit different stores. Sometimes, it is difficult to choose a bed after seeing online photos. Make sure to visit some store with your child to try out multiple shapes, designs and styles according to his requirements. You may find the best designs of single beds for kids at Luxo Living.
Measure Space in the Room
Remember, your child needs a comfortable bed for good night sleep and to prevent back pain. You will get different mattress sizes in the market. For this reason, it is essential to allow your child to try a bed before purchasing it. Moreover, try it by yourself to ensure if it is comfortable.
Every person's body needs are different; therefore, you should consider a bed that offers maximum comfort and support. Feel free to buy an adjustable bed for your child. It is essential to address the special sleep issues of your child. Some common issues are insomnia, bedwetting and allergies. In this way, you can choose the best mattress for your little champ.
Consider Size of Room
Regardless of the comfort of your bed, it is essential to consider if it can fit in your child's room. Carefully take the size of your bedroom before purchasing a bed. Avoid buying a bed that is too big for your room. It is essential to have a reasonable space around your bed to move around your room easily.
Ensure Toxic-free Finishes and Paint
Generally, beds for children are colorful and come in different finishes. Sometimes, a few finishes and paints contain harmful chemicals. These may cause health complications and allergic reactions. Make sure to avoid these chemicals for the protection of your child.
Find Safety Elements in Frame Design
You will need a bed with rounded frames for your child's safety because unrounded andsharp joints can hurt your child. Remember, rounded edges can save your kid from getting injured. Look for a bed with lower height so that your child can easily access the bed. In this way, you can decrease the chances of injuries.
If you are worried about your kids, make sure to put some cushions around the perimeter of a bed. Moreover, put guardrails because these are easy to attach to the frame of the bed. Remember, children like to jump on their soft beds. Hence, it is essential to select a solid wooden bed without wobbles and squeaks.