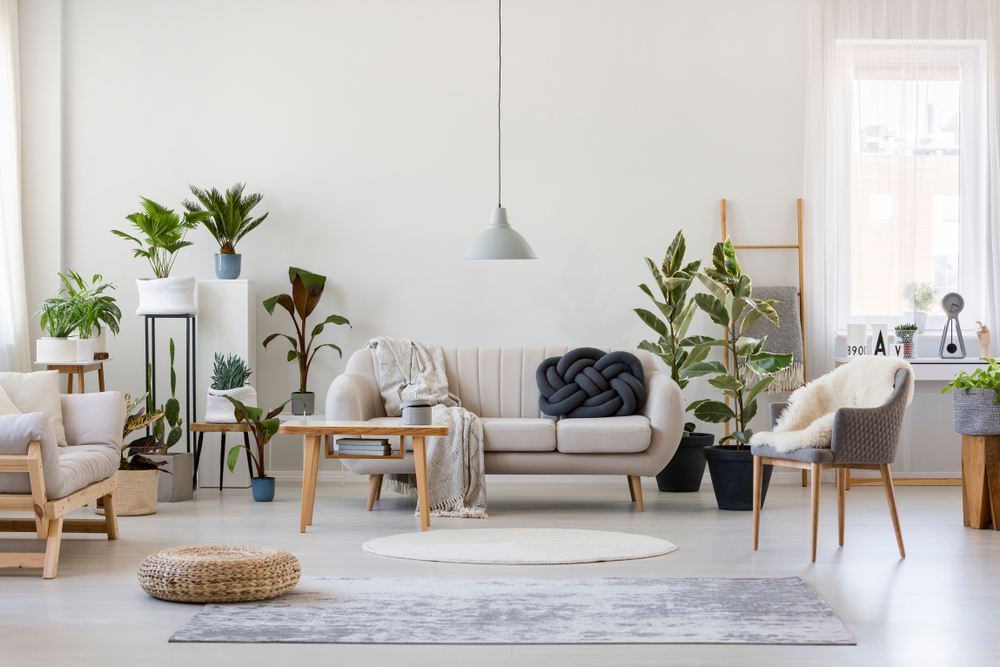 As a homeowner, you want to ensure that your home is always as comfortable and inviting as possible. Whether you are hanging out with your family, entertaining friends or have guests staying with you for a few days, you want to be sure that your home makes a great impression.
The decor that you choose for your space can have a major impact on not only the look of your home but also how comfortable and welcoming it feels. Two crucial elements of any cosy home are lighting and internal temperature. Both light and temperature help to set the mood in any home and it's important that you take both of these into consideration when you are finalising your decor choices to ensure you create the ambience you desire in your home.
Let's take a look at how decor can impact the light and temperature of a room.
Choice Of Curtains
The window coverings you use in your decor can determine how bright and how warm your room is. For example, new block out curtains will keep the light out and the heat in, making your room warm and cosy in the evenings. On the other hand light, sheer curtains will allow lots of natural light in throughout the day but the room will be much cooler at night and any lights outside will also shine through. Be sure to take the time to select the right curtains for your space to ensure you find the right balance between light and temperature.
Interior Paint Colours
What colours you paint your walls and ceiling can make a big difference to how cosy, spacious and bright your room feels. Using white, beige or off-white colours are a great way to make a room feel bigger and brighter. Soft yellows and greens, on the other hand, can make a room feel warm and cosy. Choosing the right paint colours will influence the overall look and feel of your space so be sure to choose wisely.
Furniture Selection
Selecting the right furniture for your space is important in setting the tone in your home. Furniture plays a big part in home decor and it's important to research your options online, in magazines and by visiting showrooms, to help you make the right decision for your space. Large, inviting sofas, for example, adorned with cushions, throws and blankets will help to make a room feel warmer. On the other hand, minimalist, Scandi-inspired furniture can often lead to a room feeling more bright and spacious. Finding the right furniture can take a little time but it will all be worth it when you finally fill out your space with the right pieces.
Types Of Lighting Used
There are countless ways that you can light a room. From bright overhead spotlighting to soft accent lights, table lamps, floor lamps and a range of modern and vintage fixtures to choose from, there is no shortage of lighting solutions nowadays. As every space is different, it's important that you take the time to assess each of your rooms to find a lighting solution that will create the right ambience in your home.
Choose A Decor That Makes Your Home Feel Warm And Welcoming
No matter what your tastes, style or budget, there are countless decor types that you can choose from. When you are decorating your home be sure to remember that your decor choices will have a significant impact on the lighting and temperature in each room of your home. Taking this into consideration when you are choosing how to decorate will help to ensure that you style your home to not only look great but to be comfortable and inviting too.