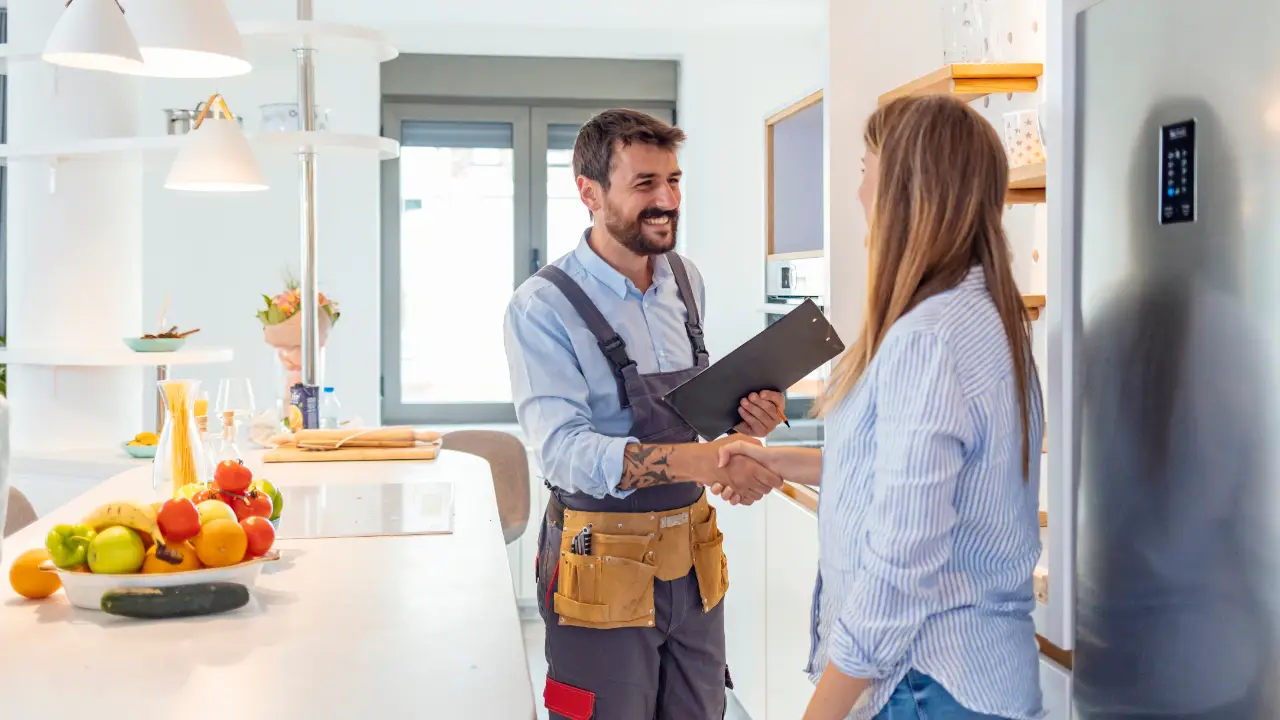 Renovating your home before you're about to list it on the market may seem unnecessary. With the current housing market as hot as it is, surely someone would buy it as is and renovate it how they see fit. But according to data from Coldwell Banker, 80% of Americans who are looking to buy would prefer to move into an updated home, rather than one they would need to renovate themselves.
Choosing what to renovate can be the hard part. Put yourself in the shoes of a buyer and try your hardest to look critically at your home. Think about what areas seem the most used or outdated, what feels out of place to you. Maybe you always wanted to redo the kitchen but never had the time, or you were thinking of changing up the floorboards to better suit the architecture of the home.
One of the biggest hurdles with renovating a property is getting the finances. But there are often unique and alternative methods. Seniors, for example, can opt for a reverse mortgage on their primary home and get a lump sum to make updates to a vacation rental property they want to sell (always read reverse mortgage reviews before you go this route). Others can look into home equity lines of credits, peer to peer lending, or seek contractors and vendors that offer flexible payment options.
Now is the time to make those adjustments, large or small, as they will ensure you get more money when selling. Below, we've listed five different features of your home you should consider renovating before you sell your home.
Update Your Windows
Updating your windows can mean several things depending on your renovation budget. For instance, if you're looking for a quick way to make your windows look exquisite to buyers, think about refreshing your drapes and curtains. If you have a little more time and money to spend, think about replacing your windows altogether, especially if your house is 15 years or older. The recommended duration of windows is between 15 to 20 years. If your windows have an outdated trim, consider sanding them down and painting over, or hiring a team to rejuvenate your window trimming.
Rejuvenate Your Kitchen
The kitchen is the heart of the home for many families. To better entice prospective buyers, think about rejuvenating your kitchen. You can repaint the cabinets or reface them entirely to give your kitchen space a fresh feel. Think about updating appliances if they're older, but don't go all out buying and installing the latest gadgets. Look for mid-range, stainless steel appliances that are highly rated.
Another way to increase your home's price is to switch out old countertops. Buyers are much more interested in purchasing a home that has a kitchen with granite, quartz, or quartzite countertops. These modern additions to your kitchen will be beneficial to your home, with data showing that even a minor kitchen remodel can offer a 70% return on investment when selling.
Spruce Up The Bathrooms
While a full renovation isn't totally necessary, changing things up in your bathrooms to make sure they're up-to-date with current market trends can increase your home's value by 5%. When renovating your bathrooms, look for small fixes that offer big incentives for buyers.
For instance, nearly 70% of couples buying homes are looking for a master bathroom with double vanity. Knowing this, it seems like a no-brainer to look into adding one before your move, especially if your master's sinks need some TLC. Adding a walk-in shower is also advised, as it's another item buyers search for when looking at houses.
Install Storage Space
Extra storage space is always enticing to home buyers and it's one of the easiest, least expensive ways to renovate a home before selling. Go through your home and find the areas that could potentially offer hidden storage spaces. If your home is lacking in extra space, employ vertical thinking, adding storage to areas with higher ceiling space; or you can use the area underneath your staircase. You could also consider installing closet systems in your closets to make them stand out against other homes.
Paint Your House
If your home's paint is chipping, fading, or peeling you should consider repainting before selling. Both the exterior and interior paint conditions of your home will implement the price of your house.
Curb appeal is incredibly important and if your house looks rundown chances are buyers won't be as excited to check it out as other, more updated options. You'll be increasing the marketability of your home when repainting the exterior while also appeasing potential buyers. While it is more expensive to paint the exterior of your house than the interior, you can expect a return on investment of up to 51% once your house sells.