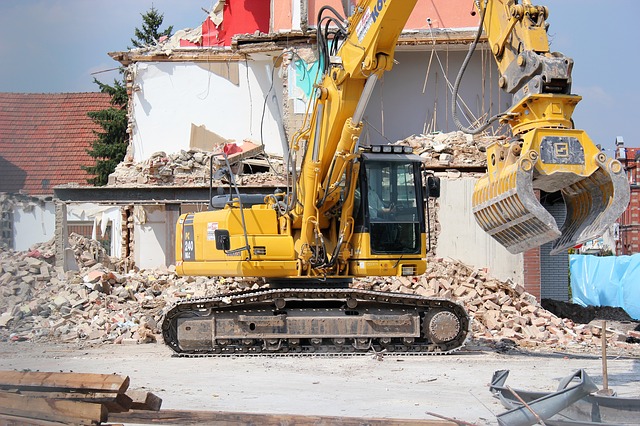 While timely repairs and renovations can help extend your property's useful life, they're not always enough to save a deteriorating building, warranting a demolition. Properties can be demolished for various reasons, most importantly if they threaten human life. This eliminates the risk of the property collapsing, injuring, and taking people's lives.
You can also demolish to increase property value, if the foundation is faulty, remodeling or renovation costs are high, you want to alter the plan, to comply with safety standards, or it's a neglected property. Outlined below are six signs it's time to demolish your property.
Foundation or structural failure
Most building foundations aren't well designed and built for the existing soil conditions. Considering that appropriate building land isn't always available, properties are constructed on soils with insufficient bearing capacity to bear the structure's weight. Inadequate drainage, vegetation, evaporation, and plumbing leakage can cause soil variation. Weak external and internal walls could also mean a weak foundation.
Wetness, cracks, and deterioration could make a building vulnerable. Consider hiring a professional demolition service from field experts like Cascade Concrete Sawing and Drilling because they have higher safety standards, are more effective, have the right machinery, and practice better environmental and health hazards protection skills.
The property is old
When a property reaches the end of its useful life, its existence may be impacted by a weaker foundation, poor ventilation, and plumbing issues. Old properties conceal structural problems like excessive moisture in certain areas and uneven floors. If the property is constructed using toxic or hazardous materials, including mercury, lead, asbestos, and polychlorinated biphenyls, which can negatively impact your health. If you have an abandoned property, it could be housing termites, rats, and bees and if an exterminator can't solve the issue, consider demolition.
Costly renovations
When considering whether to demolish or renovate, consider your budget. If, after thoroughly assessing your budget, you find that you'll need to spend a lot on your extensive renovations, it would be better to demolish the existing building then construct a new one as it will be more cost-effective.
Your property doesn't have enough space for additions
If you feel like adding a room or floor to older rooms can be challenging due to how the property was designed, demolishing it would be a great idea. Where additions aren't supported by local and state laws, demolition would be a better option. Before making any additions to your property, it's essential to know if local regulations and HOA limitations support them.
Changes to government zoning laws and building codes
At times, local governments change zoning regulations and building codes, forcing many property owners to conduct costly renovations or remodels to ensure their properties are compliant with those regulations and codes. Since these may not benefit you, you may consider demolishing the property and rebuilding a new one meeting the latest local zoning regulations and building codes instead of renovating.
Land value is higher than the property value
Due to various factors, including poor construction, old age, or abandoned property, it may not hold a lot of value. In that case, demolishing and renting or selling the land would be more lucrative.
Endnote
People demolish their properties for various reasons, and the timing depends on why you're destroying them. Familiarize yourself with these signs to determine when it's time to demolish your property.