Are you planning on moving to a new house soon? Do you want to learn the best way to handle moving with kids? Do you want a change of pace or lifestyle?
The focus of 90% of pandemic cases is in urban areas. It's one reason why Americans are doing the opposite of moving trends that have span for generations. Instead of moving into bigger cities from rural areas, US citizens are moving into rural areas from cities and suburbs.
In this guide, we'll give you some steps on how to prepare for a move with your kids. Keep reading to learn more.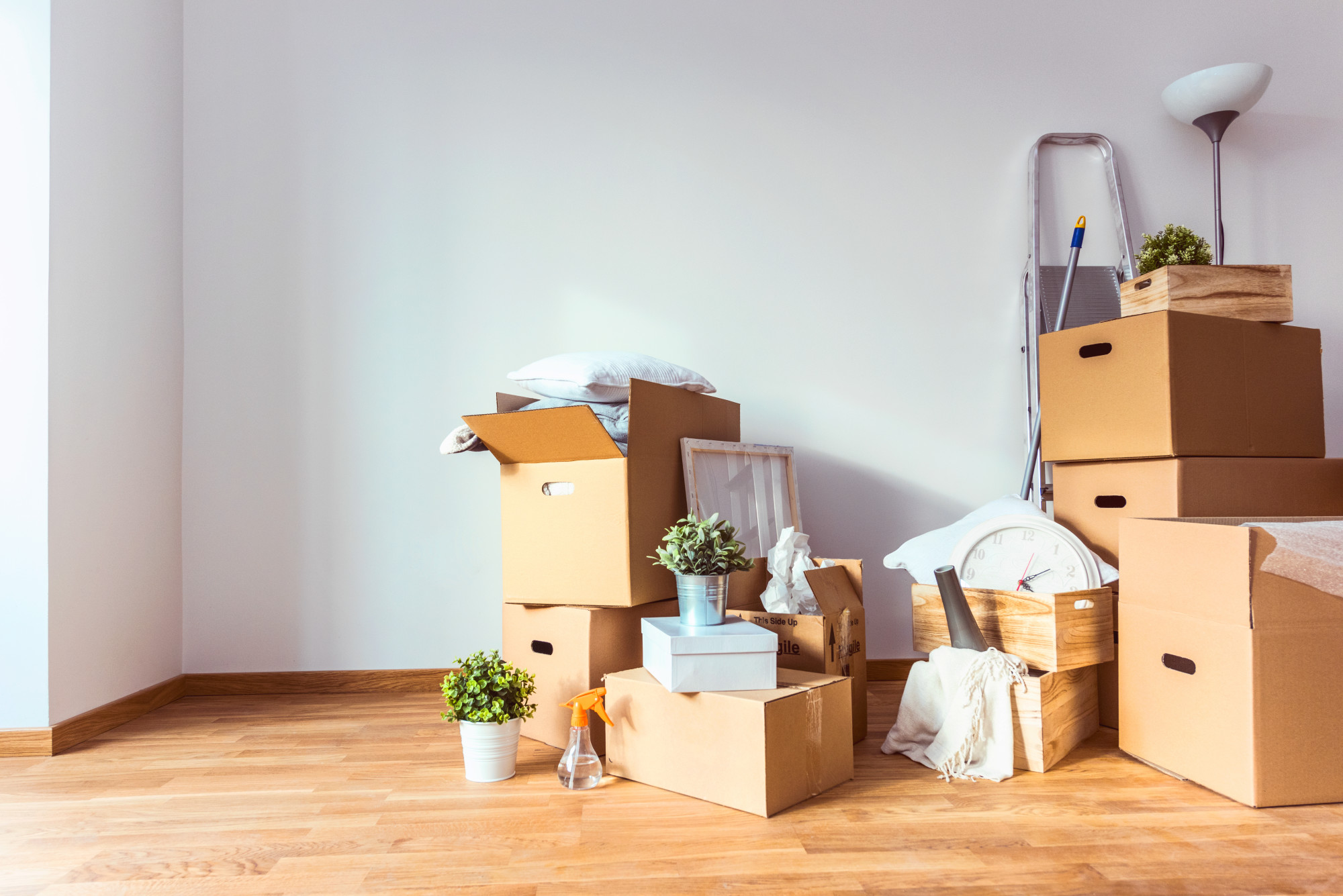 1. Things to Consider Before Deciding to Move
Moving is a big change in a child's lifestyle. It offers a break from the routine and consistency of growing up in one place. It also means that everything outside of the family will change.
The changes you're dealing with are different from the changes your kids are dealing with. For you, the move can be the effect of financial issues or a job transfer. It can be a negative or positive reason, which will also affect your mood about the move.
The situation also changes if the family dealt with another big change recently. It may be the death of a family member, divorce, or other similar events. During these times, it's better to gauge how ready your child is for another change in his or her life.
For many children, transitioning from one home to another is stressful. It means they may lose contact with their best friends and favorite places.
As a parent, you want to model a positive attitude and mood toward the move. Kids can find reassurance in this behavior.
2. Approaching the Subject of Moving Out With Your Kids
Some parents are good at discussing the topic of moving with their kids. Others aren't and need to learn how to prepare for a move across the country with their kids. Below are some tips on how to bring up the subject of moving with your kids.
As soon as you decide to move, tell your kids about it. The earlier you let them know, the more time they have to think about the move and how it'll affect them. They may be young, but you never know how perceptive they can be about moving homes.
Many children are curious and will ask about explanations behind the move. Accept their questions and answer them as best as you can.
Younger kids won't have as much to "lose" than older kids when it comes to friends. Toddlers may not even remember much about the move once they grow up. They'll only have memories of living in the old house and then in the new home.
While this is common, you still have to address any questions they have about the move. Remain honest about it as well.
3. How to Prepare for a Move: Be Honest
The average American moves more than 11 times in his or her lifetime and each time you do, expect a lot of questions from your kids. Be honest about the reasons why you need to move. As much as possible, talk to your kids like they are adults.
Remember, talking to children like they are adults helps their speech develop. Wernicke's and Broca's areas are parts vital for the comprehension and production of speech. Research says that there are strong connections between the two.
If you're having financial issues, let your kids know about it. Nothing good will come from pretending that everything is okay if your financial situation isn't. Some parents may disagree about telling kids about the family's finances. However, your kids need to at least recognize that they're poor if this is the truth.
4. Set a Family Meeting to Talk About the Move
If you have kids across a variety of age groups, you can break the news by holding a family meeting. If it's rare for the family to get together for a meeting, reassure everyone about the subject of the news. If you often hold family meetings, everyone will be more at ease.
You can do it after dinner and ask everyone to sit at the table a while longer. You can also call everyone into the living room and let each person get settled. Make sure the TV is off.
Never tell your kids about the move at a public place. You want them to learn about it in a place where they feel safe and free to express their emotions. Remember, they may have strong negative reactions about the move and may need the privacy of their room to think.
5. Acknowledge and Share Their Grief
As much as you have a connection to your childhood home, your kids do as well. Keep this in mind when you receive the reaction of your children to the news. They may get angry, be in denial, or show other stages of grief.
Help them go through these stages. Understand that they're not only leaving their friends, but they're also leaving the only home they know. Share the experience with them and tell them that you feel the same way too.
Remember the stages of grief: denial, anger, bargaining, depression, and acceptance. If you handle these stages well, your child will reach the last step soon. Note that this doesn't automatically mean they're happy about the fact that you have to move.
6. Set up a Plan to Follow Before and During the Move
Let's say you're planning on moving across the country. Going on a move as far as that can be exhausting. No matter how you and your family get to point B from point A, it'll be exhausting.
During long moves, you may not have the presence of mind to make sure that everything is as it should be. It's why making a checklist for the move is crucial. Create two checklists: one is a pre-move checklist, and the other is for during the move.
Before the move, you want to find a reliable moving service. Are you unsure about what moving company to consider? If you're moving in or around Tampa, hire this moving company to make things quicker and easier.
The pre-move checklist also needs to include all the essentials you need before the journey. Include food and water for the trip, tickets, and hotel bookings if you need them. The mid-move checklist will consist of checking that everything you have on you is safe and secured and making sure that everybody's accounted for.
7. Create a Post-Move Plan and Get Connected
Before the big move, talk to your kids about how they can make new friends after the move. Share how you plan to make new friends and join new groups. Encourage them to do the same thing with peers of their age.
If they're anxious about the new location, bring out a map and study it with them. Show them where your new house will be. Find the nearest parks, schools, ice cream stores, and other places they can look forward to seeing.
Before you even go on the move, make connections in advance. Contact the new school, dance class, or martial arts clinic. This way, your kids can go straight to the class once you've settled in.
Social media is a great way to find such places. You can also use social media to join parent groups in the area you're moving to. They can help you get connected with the classes, organizations, and groups that your kid may want to join.
8. Arrange for Counseling If Needed
Your child's situation may be the reason for the move. He or she may want to get away from a school where bullying or other traumas occurred. In this case, the move can become a positive thing for them.
However, moving to a new place won't fix their problems. Your child may need professional therapy or counseling. Contact and make arrangements with a therapist in the new place. Don't forget to inform your child about this decision.
Other kids may also be open to moving out if they talk to a counselor for a couple of seconds during the move. This is helpful to kids who have yet to finish their grieving over the old home. It can help them accept their current situation sooner if they get professional help and talk about their feelings.
Counselors can make your child realize the opportunities that a new home holds. Your child may even become more open-minded to getting therapy after the move.
Make Moving With Kids Easier
You may remember the anxiety and fear you felt when you moved out for the first time as a child. Make this process easier for your kids by using the resources available now.
That ends our guide on how to prepare for a move to a new home with your kids. Do you want to learn more about the other aspects of how to prepare for a move? Check out our other home and lifestyle guides now for more content like this.