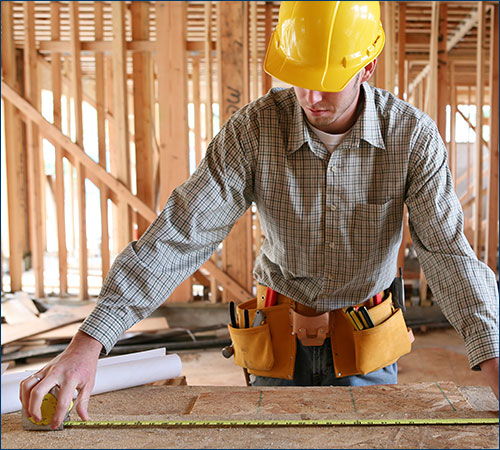 Working with wood is a craft that has been carried out since time immemorial in many cultures and at different times in the history of mankind. In the exercise of the experts or professionals of the wood, great works have been elaborated that today are invaluable evidence of the capacities of the man to shape creativity in this material.
In the midst of this profession, two titles are classically distinguished, which due to lack of knowledge, are often used interchangeably. In fact, they have marked differences between them.
The carpenter works in a general way in a number of simple assignments but with very good quality in the development or repair of windows, structures, frames, and furniture, among others. On the other hand, the builder manages the construction as well as repair jobs in and around a building.
In comparison to the carpenter, a builder is a person who has the qualification to take on bigger projects. A carpenter performs only the wooden work, whereas a builder is responsible for doing all the jobs involved in the construction of a building, such as heating, drywall, roofing, carpentry, plumbing, masonry, electrical, and insulation.
With respect to the value or budgets, hiring a builder represents a greater investment since they will carry out works of greater magnitude and with finishes as stylized as complexly demanding. At this point, having an idea of the difference between both disciplines, it's possible to move from carpentry to builder with the corresponding specialization or knowledge described below.
Switching from Carpenter to a Builder
It's going to be an incredible career change for a carpenter—making the jump to become a professional builder. When you make a switch in your career from being a carpenter to a builder, you have to go through certain changes, and here you will learn what those changes are that you are going to experience.
Qualification
Loosely speaking, a carpenter needs to have a qualification in building to become a licensed builder. As being an experienced carpenter, you will have to have a qualification or license as a carpenter along with a Certificate IV in Building & Construction. In case you don't have any of these, but you do have plenty of experience as a carpenter under your belt, then you still have chances to get a license to work as a builder.
Alternatively, you can easily get the license to work as a builder if you have a degree in Construction, Construction Economics, Quantity Surveying, Building, Construction Management, and Applied Science (Building) from any university in Australia. Along with the degree, it's necessary that you have completed compulsory work placement to get the license. However, it may be difficult for you to get the license to work as a builder in Australia if you do not have a degree from an Australian university.
What changes should you expect in insurance?
There will be no significant changes in basic insurance requirements when you make a career change from carpenter to a builder. Tool insurance and public liability insurance are important that you must have as being a professional chippy, so these two will remain the same for you as a builder.
You need to update your public liability insurance to reflect that you are licensed to serve as a builder. The cost of this update will depend on your turnover. As a builder, you are expected to earn more, so with the increase in your turnover, you will have to pay the cost accordingly. Also, as a builder, you will have to get contract work insurance and contractual liability insurance that normally you don't have as a carpenter.
Find innovative ways to connect with your customers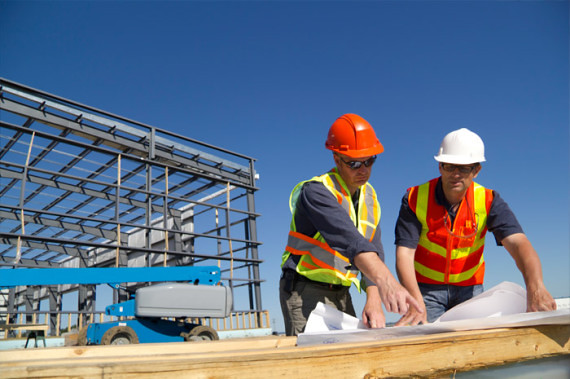 It goes without saying that you will want to build your customer base to grow your building and construction business rapidly. There will be prospects to whom you can connect with no trouble at all, but on the other hand, there will be some who don't know they need you or they are not aware of your existence even. Let's look at some ways to reach your customers of all types:
Be consistent: If you are targeting your customers through social media, be consistent and keep your customers updated with your new projects. That's the way to captivate the minds of the public effectively.
Sell the difference: Why should people prefer your building services? What can your building and construction company offer that your competitors in the market cannot? So, bring something unique to impress your prospective clients.
Marketing strategy: You must have a short- and long-term business promotion plan. Think of branding, SEO, content marketing, discounts, promotions, and events as your marketing techniques. You may use a fence banner, billboard, and customised corflute site sign to reach your local customers.
Conclusion
Being a builder is an added value that every woodworker will receive that will allow them to increase their income and their ability to express themselves to tell artistic stories through their creations. If a client wishes to upholster or decorate a building, hotel, hospital, or house with avant-garde and prestigious wood features, this is the specialist (builder) they will need. It is a pleasure to see how admired those emblematic works of craftsmen are who have mastered this specialization through an educational institute or empirically, as happened so many times.
Great stories and imposing meanings have been captured in wood that would not be known today without the development of this skill. Everyone also has the opportunity to tell great stories in the same way to younger and distant generations. You just have to try to gain the necessary knowledge and perfect the techniques.
It is important to emphasize that the builder is not better than the carpenter since this discipline can simply be said to be an extension of carpentry, and they are closely related. However, each one serves a specific demand or a specific market sector with specific characteristics.